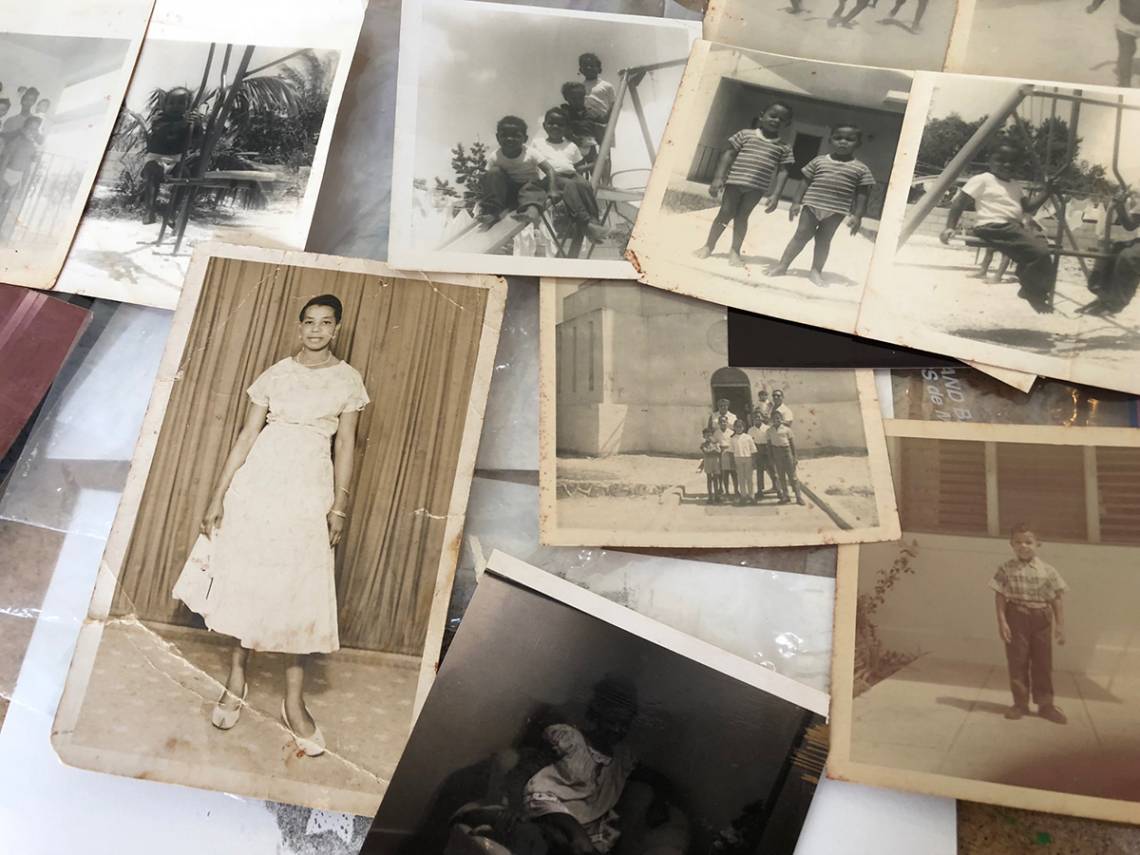 Scrolling through an Instagram feed promoting her native Bahamas, Tamika Galanis shakes her head at glossy images of pristine beaches, stunning sunsets, fancy sailboats and girls in bikinis.
She finds it infuriating and phony.
"The beach I swim in doesn't look like this," she says. "There are no yachts or seaplanes. This is the visitor experience."

She wants to do better. A documentary artist and graduate of Duke's Master of Fine Arts in Experimental and Documentary Arts program, Galanis is attempting to document the Bahamas she knows well but the world rarely sees – the lives and culture of the Bahamian people.
And if this isn't a daunting enough task, she's racing the clock as well. Climate change is transforming her islands in real time; the devastating hurricanes that hit the Caribbean last fall fundamentally changed the Bahamas and other islands around it – destroying vegetation, altering topography, displacing people from their homes. Her beautiful island home may not be here forever, and she's determined to provide it a proper historical documentary record.
"We're on borrowed time every year," she says. "At some point someone is going to have to look back and see what Bahamas was like, what Bahamians were like. This is a stab at documenting the Bahamian experience."
Mythical paradise
In 2014, Galanis went to the Bahamian national archives and requested every photograph they had of the nation. That's right – every single one. She got a couple funny looks at first, but then a government worker produced the nation's official visual archive; it came in just about 30 photo albums. And though it dated to the 1800s, it wasn't thematically different from that Instagram feed. Even in the mid-1800s and in the decades to follow, the visual history of this British colony was a whitewashed depiction of Bahamian life.
"The Crown was able to capitalize by sending images of this place to far corners of the world and get people to come visit," she says. "We're still dealing today with that mythical idea of paradise."

Galanis has set out to provide a more expansive visual archive of the Bahamas, and Duke has played a critical role. After finishing her MFA in 2016, Galanis was selected for Duke's Center for Documentary Studies' first post-MFA Fellowship in the Documentary Arts, a new program aimed at supporting artist from underrepresented backgrounds. The fellowship is part of a new, three-year Documentary Diversity Project, intended to smooth the way for more people of color to work in the documentary arts. Funded by the William R. Kenan, Jr. Charitable Trust, the project also funds a series of emerging documentary artists, a younger group of aspiring documentarians to be mentored by Galanis and her successors in the fellows program.
"We've been teaching, making and exhibiting the documentary arts for more than 25 years, and we know that it matters who tells the story," said CDS director Wesley Hogan. "The documentary field has largely been the province of people from backgrounds and experiences outside the communities and circumstances they document, like the arts and media more broadly. Thankfully, among media publishers, people in the film industry and other arts gatekeepers, there's now an awareness that this is a problem that has placed real limits on what we as a society see, hear and understand."
Galanis, who concludes her 10-month fellowship at the end of June, is the first of three fellows who will benefit from this program. CDS officials say the fellowship is designed to free these young documentarians to think deeply about their subjects without regard to deadlines.
"At some point someone is going to have to look back and see what Bahamas was like, what Bahamians were like. This is a stab at documenting the Bahamian experience."
-- Tamika Galanis
"It might sound simple, but it's about space and time and resources," said William Page, the program coordinator for the Documentary Diversity Project. "Time is one of the most valuable things you have."
And time is what Galanis needed. She knew her initial goal – to document her country – was a little grand; she found a solution in the stacks of old photos in her family home. Her father is a dogged photographer himself, toting a camera bag wherever he goes. The result is reams of small, 3-inch-by-3-inch photos of Galanis's childhood – the everyday photos of life in the Bahamas that isn't represented in tourist brochures and flashy social media posts.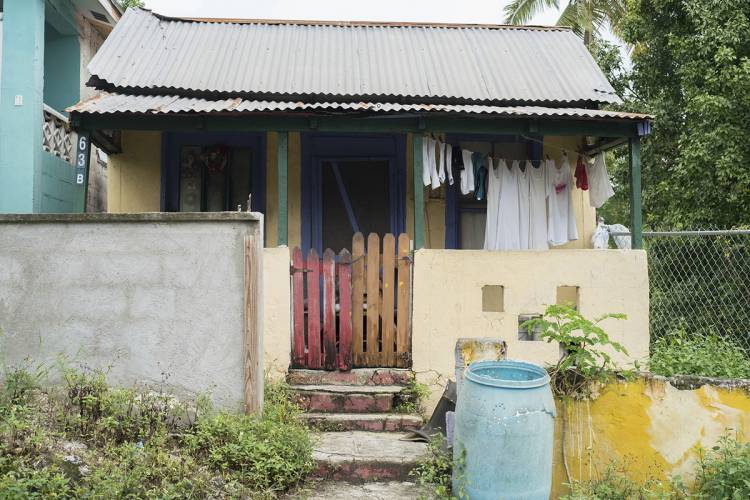 Galanis is using many of these photos and home videos to form the foundation of an exhibition she'll show in October at the CDS headquarters on Pettigrew Street.
This intensely personal show will be called "One Hurricane Season," a nod to the time she spent in the Bahamas last year, riding out two devastating hurricanes with family members.
"I think you can do this work in a traditional fashion, or you can do this work and it can be really rich," she said. "I'm asking the viewer to think about people who have been forgotten about now that the news cycle has passed."