Share Your Duke Time Off Photos
Prizes include JB Duke Hotel overnight stay, dinner for two at Washington Duke Inn and Duke Stores swag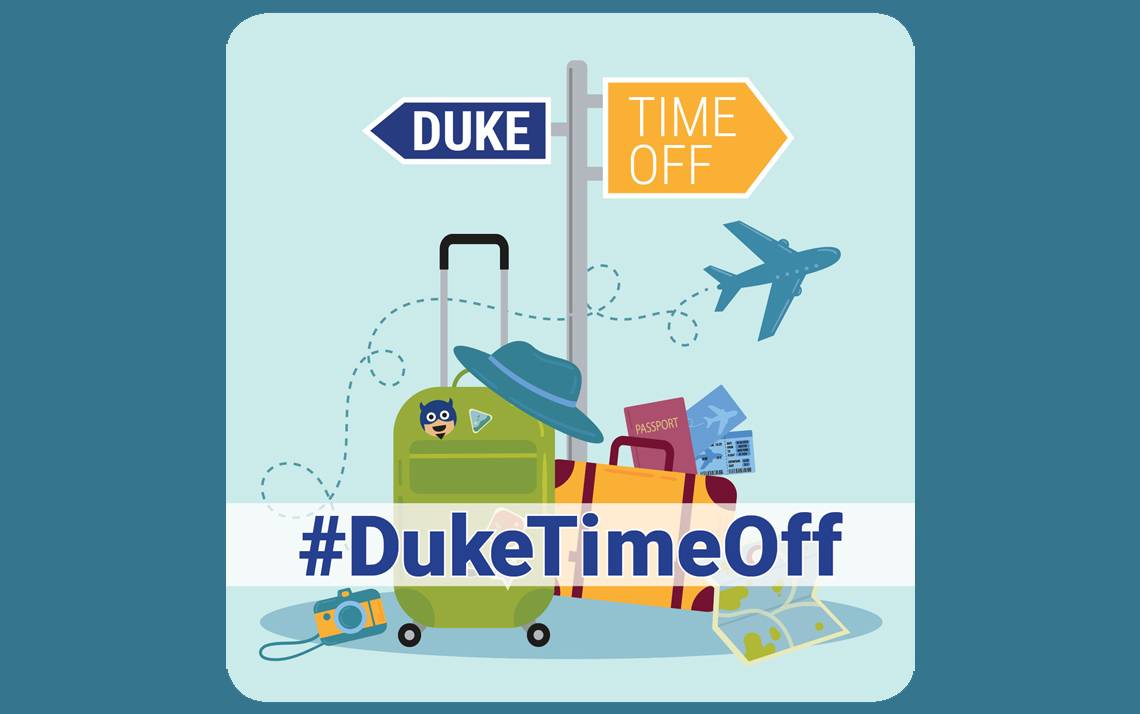 From now through mid-August, Working@Duke invites all Duke staff and faculty to share photos as part the #DukeTimeOff campaign to highlight hobbies, fun times, and big and small summer adventures.
Last year, employees shared approximately 430 photos, including pictures from six different continents.
Michael Palko, an informatics educator with Duke University Health System, was one of last year's most active participants, sharing pictures of a trip with his wife and kids to Ocracoke Island over Memorial Day Weekend.
"You have to take a ferry to Ocracoke and it feels like you're just getting away from everything," he said. "It's really important to take time off like that to find the right work-life balance."
To be eligible for prizes, photos must be taken between May 23, 2018 and Aug. 10, 2018, and shared by current University and Health System staff and faculty during the same time period.
How to share your 2018 pictures:
Post the photo and use #DukeTimeOff on Twitter, Instagram or Facebook. Note what you're doing with your time away from work. Remember, please be sure to use #DukeTimeOff so we see your snapshots on social media;
Post a photo and caption on the Working@Duke's Facebook page: facebook.com/workingatduke;
Or, upload your picture here.
During the campaign, the Working@Duke Editorial Team will award Duke-themed beach chairs, towels, water bottles, and Frisbees from Duke University Stores. Grand prizes awarded at the end of the campaign include:
One overnight stay with breakfast for two at the JB Duke Hotel
Dinner for two at the Washington Duke Inn's Fairview Dining Room
Kate Thieda, a counselor with Duke's Personal Assistance Service, said taking time off is helpful for boosting mental and emotional well-being, a core theme of Healthy Duke.
The mental and emotional benefits of a vacation, which can take the form of a "staycation" at home, include a decrease in stress, improved productivity and a boost in happiness.
"You can't be at your best if you haven't taken the time to recharge and come back with new perspectives," she said. "You don't even have to go anywhere. Durham and the Triangle have amazing things. What matters is doing whatever makes you happy."