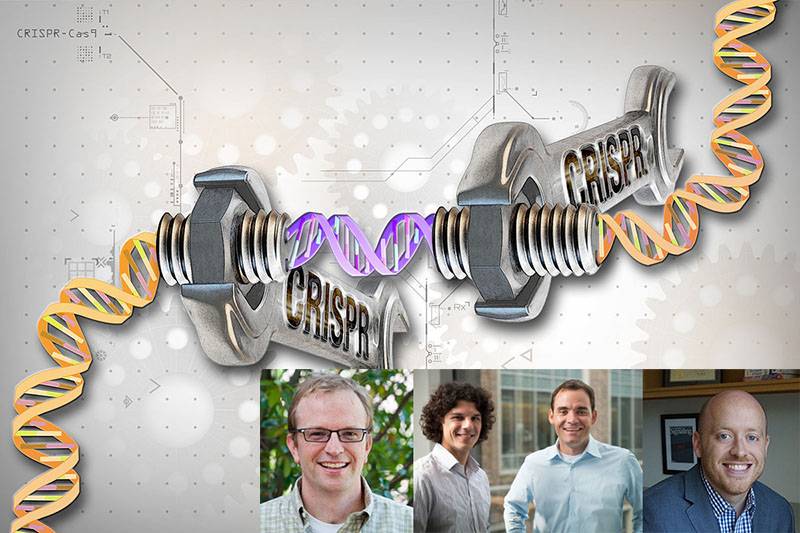 Element Genomics, a small biotech company founded by Duke faculty Greg Crawford, Charlie Gersbach, Tim Reddy, and Kris Wood in 2015, has been acquired by UCB, a global pharmaceuticals company with a focus on neurology and immunology.
The total cost of the transaction, including upfront and milestone payments, will amount to $30 million.
The company was founded around a suite of technologies for understanding gene regulatory elements, including CRISPR gene editing. It hopes to explore genomic and epigenomic regulatory regions to identify new drug targets for common diseases. Powerful bioinformatics abilities underlie much of the research.
"We at Element are thrilled that UCB shared our vision for treating disease through knowledge gained through functional genomics and the vast and largely unexplored biology of the epigenome," said John Oxaal, CEO of Element Genomics, who first began working with the faculty as a Duke entrepreneur-in-residence. "We believe that together with UCB we can much more quickly harness the power of this approach."
All four founders are members of the Duke Center for Genomic and Computational Biology. Charlie Gersbach is the Rooney Family Associate Professor of biomedical engineering. Greg Crawford is an associate professor of pediatrics. Tim Reddy is an associate professor of biostatistics and bioinformatics. Kris Wood is an assistant professor of pharmacology and cancer biology and biomedical engineering and a member of the Duke Cancer Institute.
"Element Genomics researchers have a stellar reputation and their scientific expertise in genomics and epigenomics will complement UCB's," said Dhavalkumar Patel, UCB's Chief Scientific Officer. "This will allow us to deepen our understanding of disease mechanisms with the aim of developing targeted therapies. We look forward to working with the Element Genomics team and welcome them within UCB." 
Element Genomics will continue to be based in leased NCBiolabs co-working space in the Chesterfield Building in downtown Durham. The firm currently employs eight Duke alumni and collaborates with academic labs run by Gersbach, Reddy, Crawford, and Wood on campus.
Joan Siefert Rose, CEO of LaunchBio in the Chesterfield Building, said Element is the first NCBiolab tenant to reach an exit since the co-working space opened last summer.
Element had earlier received funding from Duke's Coulter Foundation Translational Partnership Program, which provides $1 million annually in early-stage funding and management to faculty health care innovations with the goal of licensing and creating new life science start-up companies.
"Duke's emphasis on entrepreneurship and engagement with industry has paved the way towards research that can powerfully inform today's drug development process," Oxaal said.