Duke Credit Union Celebrates 50 Years of Service
The Credit Union has grown from eight to 16,000 members
When Becky Martin started working at Duke 32 years ago, she was a computer operator for Duke Health Information System, a job that consisted largely of printing medical reports and delivering them by hand to offices and nurse stations throughout Duke University Hospital.
Now, as an IT analyst II for Duke Health Technology Solutions, Martin ensures data moves smoothly throughout Duke Health System from the comfort of her office.
But there's one thing that has remained constant during her time at Duke.
Since 1986, Martin has been a member of Duke Credit Union, a not-for-profit financial cooperative that serves University and Health System employees, students, alumni, retirees and their immediate family members.
Now celebrating its 50th year, the Duke Credit Union has seen plenty change in the way it does its business. As one example, services that used to only be done by hand can now take place by smartphone. But the credit union's role as a reliable, convenient provider of financial services for the Duke community has remained the same.
"At the end of the day, you hope you helped your neighbor, you hoped you served your community," said Duke Credit Union Chief Executive Officer Dan Berry. "We still want to grow and serve more people, but keep that personal touch."
The Duke Credit Union's half-century of service will be celebrated at its annual membership meeting on April 25 at the Champions Club at Cameron Indoor Stadium. The event will feature food, live music and gifts of appreciation.
"Without our members, there wouldn't be a credit union," Berry said.
What the Duke Credit Union has been able to provide members has developed in concert with their needs.
When it opened in 1968, the Duke Credit Union operated out of a single room in the Allen Building, had one employee and served eight members. It offered saving accounts and small loans.
"People were living paycheck-to-paycheck and Duke wanted a better way to help its employees," Berry said.
Now, Duke Credit Union's roughly 16,000 members can pay bills online, deposit checks with their phone and bank with the help of a mobile app. They can use the credit union for loans to buy a house, car or computer or to pay for college. The credit union also offers financial seminars and launched a new version of its website later this spring.
But the common thread through Duke Credit Union's history has been the long-lasting relationships it's built with its membership.
Teresa Parker started working at Duke Credit Union as a teller nearly three decades ago. Now an operations supervisor, she's seen first-hand how those bonds are formed.
"We see a lot of the same people year after year," Parker said. "That's very uplifting. I can remember opening up accounts for children that are now adults and still members."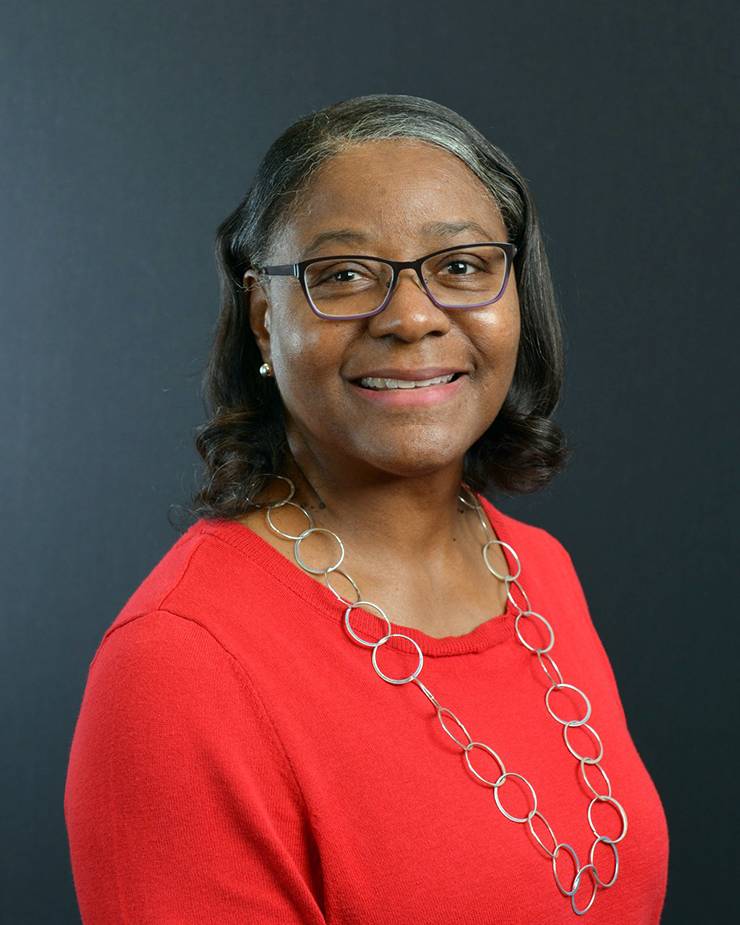 Becky Martin, the IT analyst II for Duke Health Technology Solutions, was 28 when she joined the credit union after hearing about it at employee orientation.
"It was just convenient," Martin said. "It had payroll deductions, you could get your paycheck deposited directly from payroll. It was just easy."
In the decades since, Martin has used the Duke Credit Union to bulk up her savings and finance the purchase of a home in Henderson that belonged to relatives. She aims to retire there one day.
When the time comes for her career at Duke to end, Martin's relationship with Duke Credit Union will likely carry on.
"It's given me everything I needed," Martin said.
Through the Years
For the last 50 years, the Duke Credit Union has evolved in order to meet the needs of its growing membership. Here's a look at how it's changed.
1968 – Opens in the Allen Building.
1979 – Offers its first certificates of deposit.
1980 – Offers its first checking accounts, surpasses 5,000 members and $3 million in assets.
1982 – Moves to offices on Erwin Road, offers first Money Market accounts.
1983 – Becomes one of the first credit unions in North Carolina to offer 30-year mortgages, opens membership to Duke alumni.
1987 – Moves to Morreene Road.
2007 – Moves to present location in Erwin Square.
2015 – Offers mobile deposit service.
2016 – Opens membership to undergraduate students.
2017 – Offers student loans and student loan refinancing services.
2018 – Grown to roughly 16,000 members with over $130 million in assets.