PUBLISHED
Said@Duke: Rev. William Barber on Social and Political Activism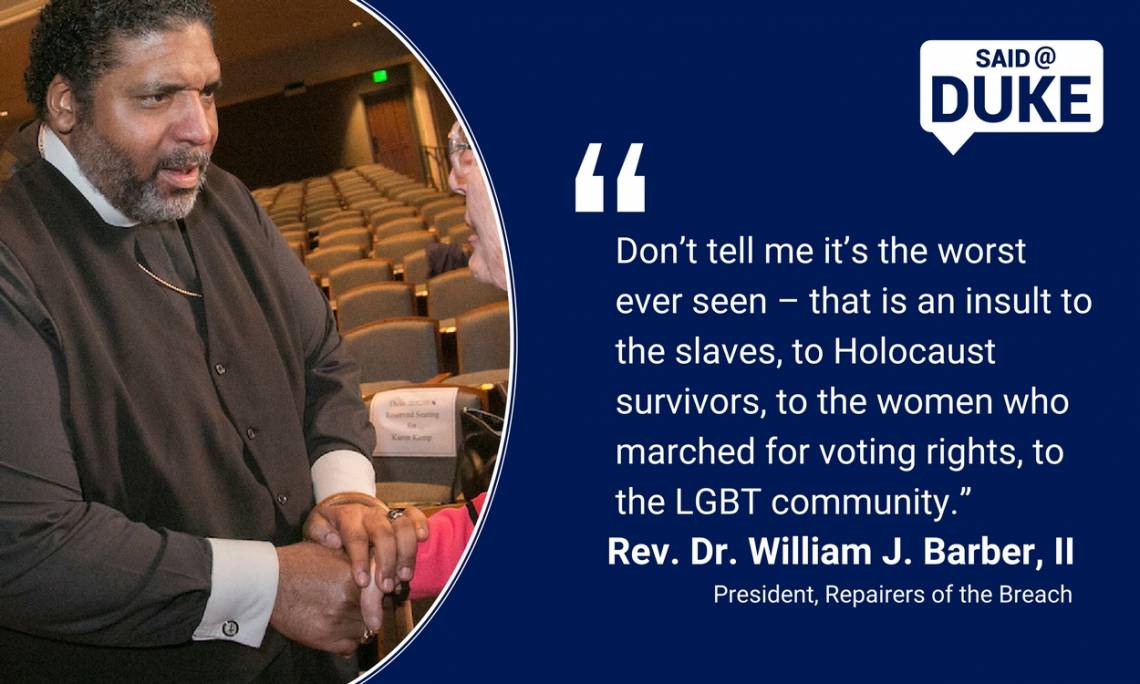 On Feb. 20, Rev. D. William J. Barber II spoke on "Poverty, Health and Social Justice," as the Terry Sanford Distinguished Lecture and Boyarsky Lecture in Law, Medicine & Ethics. Barber is president of Repairers of the Breach, and co-chair of the Poor People's Campaign: A National Call for Moral Revival, a multi-state movement fighting to end systemic racism, poverty, the war economy, environmental destruction, and other injustices.
Barber founded the Forward Together Moral Movement that gained national acclaim with the Moral Monday protests at the NC General Assembly in 2013, drawing thousands of protesters calling for the state government to embrace a moral public policy agenda. He is the pastor of Greenleaf Christian Church in Goldsboro and served as president of the NC NAACP from 2006-2017.
The event was co-sponsored by the Sanford School of Public Policy, the Trent Center for Bioethics, and Humanities & History of Medicine in the School of Medicine. The Terry Sanford Distinguished Lecture is made possible by support from the William R. Kenan Charitable Trust. The Boyarsky Lectureship is made possible through a gift from Drs. Saul and Rose Boyarsky.
For more Said@Duke, click here.