Water Main Repair Closes Yearby Avenue
H Lot permit holders should use Flowers Drive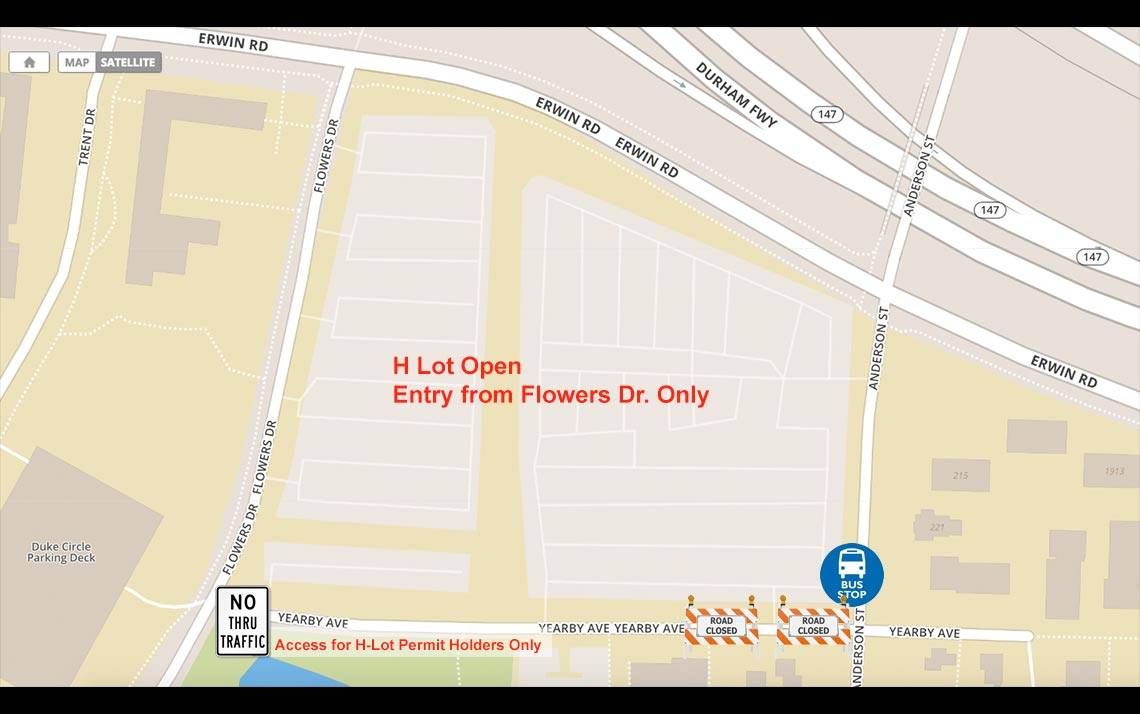 Update: 3 p.m. Tuesday, Dec. 19
The water line under Yearby Ave. has been repaired and tested. Once the line has been flushed, it will be operational again. The asphalt on Yearby Ave. is being laid, and the road should reopen for traffic later this afternoon.
Original Post:
A major water line along Yearby Ave. broke early morning Tuesday, leading to the closing of the street for repairs for the remainder of the day.
Yearby Ave. is closed at Anderson St. to allow crews to dig up the road to repair the water line. Buses have been rerouted and temporary stops have been established at each end of Yearby Ave. until repairs are complete.
To enter the H Lot today,
Use Flowers Dr. to reach the open Yearby Ave. H Lot entrance.
To exit the H Lot today,
Use the open Yearby Ave. H lot exit, and proceed to Flowers Dr. (Note that drivers must turn right onto Erwin Road. from Flowers Dr.)
or
Use the Anderson St. exit closest to Erwin Road. Drivers may turn left or right onto Erwin Road from Anderson St.
Work to repair the water main is expected to continue through Tuesday. Updates will be posted about the status of Yearby Ave. as more information becomes available.