Tree Lighting Ceremony Shines A Light On Survivorship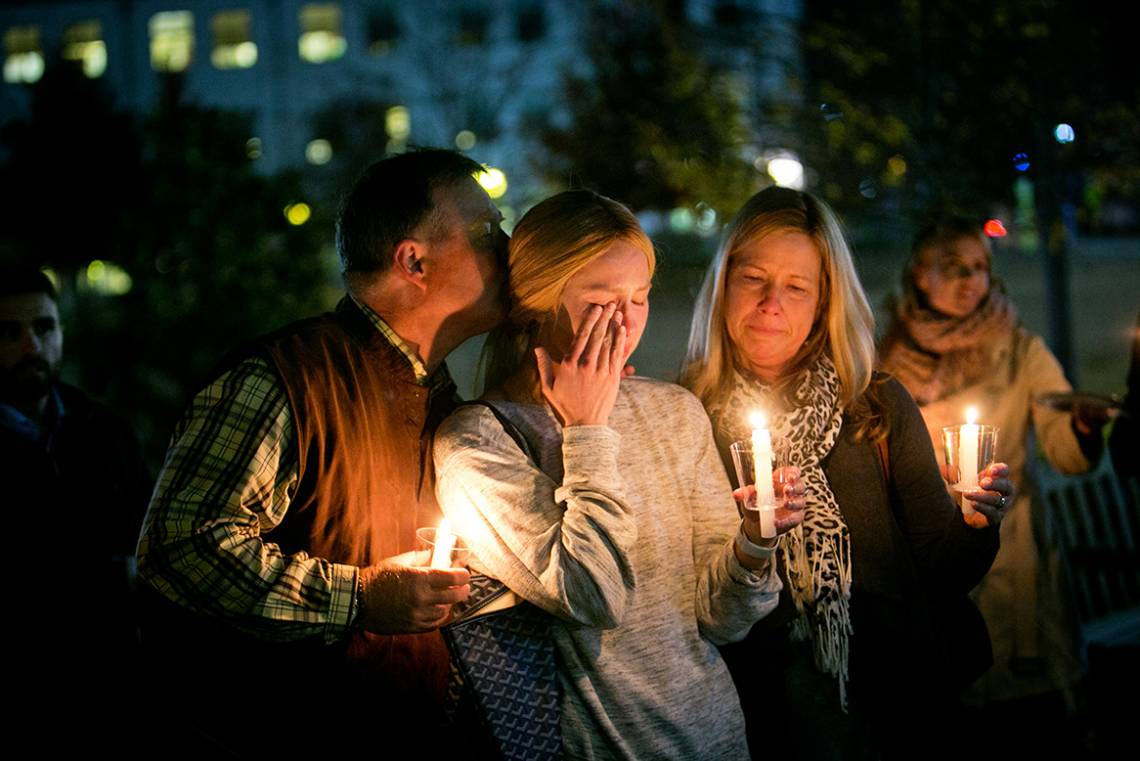 Shannon Voelkel reflects on her fight with cancer alongside her parents, Brent and Mary Voelkel, during the 27th Annual Nancy Weaver Emerson Tree of Hope Lighting ceremony at the Duke Cancer Center.
"The ceremony allowed me to mourn the losses that come along with cancer, but also allowed me to celebrate that we are not alone in this journey, there is hope," Voelkel said.
The Dec. 1 event brought out 160 guests to shine a light for supportive care and survivorship. Fundraising for the Duke Cancer Patient Support Program continues through the end of the month.
Patients, their loves ones and Duke faculty and staff are invited to honor and remember family and friends by sponsoring a light on the Tree of Hope. Lights are $10 each and donations will be accepted at the cancer center's Belk Boutique.
For more information, click here.
Story and photo by Jared Lazarus, Duke Photography