Said@Duke: Ross Douthat on Trump and the Future of Conservatism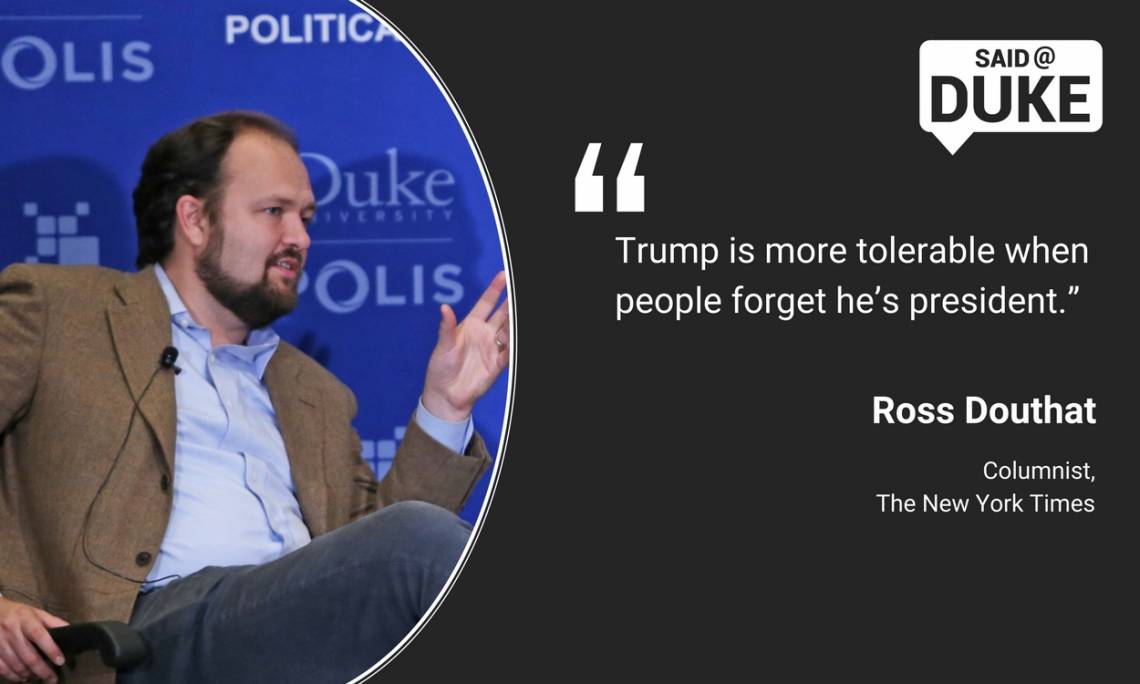 Bloomberg columnist Megan McArdle and New York Times columnist Ross Douthat discussed the future of conservatism during a public event on November 8. McArdle serves as the Pamela and Jack Egan Visiting Professor at the Sanford School and at Duke's Trinity School of Arts & Sciences for the 2017-2018 school year. The event was hosted by the Sanford School of Public Policy, the DeWitt Wallace Center for Media and Democracy, and POLIS.
For more Said@Duke, click here.