Leaving a Mark on Your Valuables
Duke University Police's engraving service offers extra layer of protection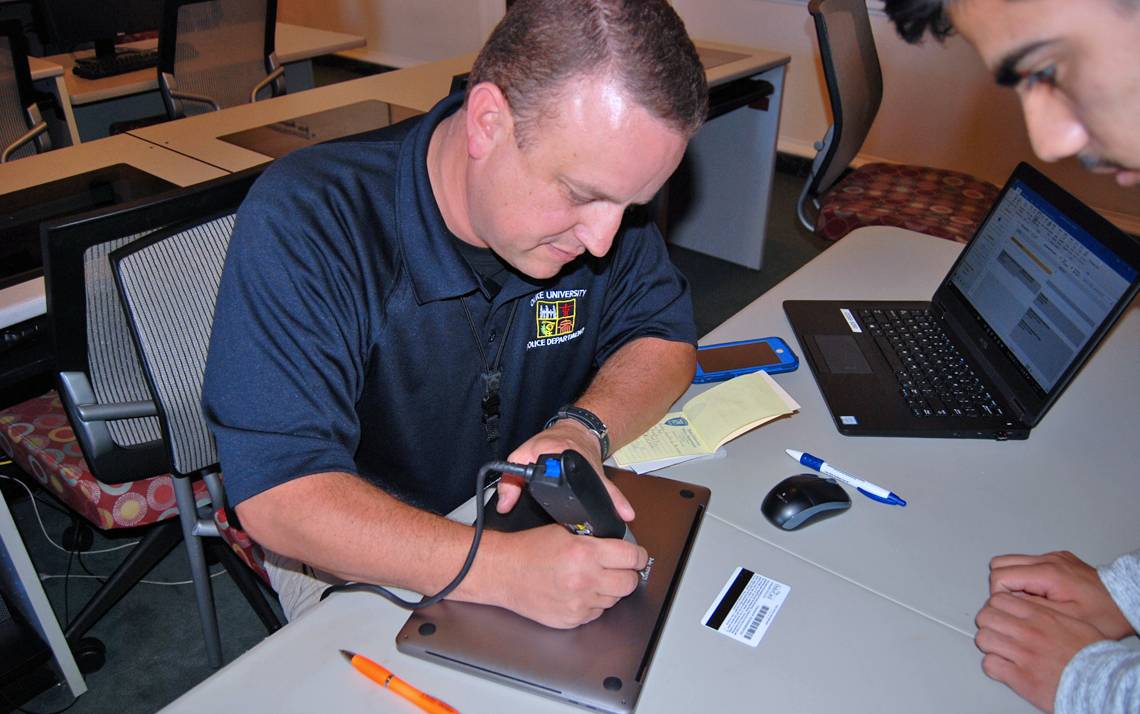 There's nothing fancy about Megan Smith's stethoscope. In her second year as a student at Duke University School of Medicine, the stethoscope is simply two earpieces and a metal disc connected by rubber tubes.
"Mine is black," Smith said. "Most of them are silver. There are a few fun colors, but for the most part, everyone's got pretty much straight-forward stethoscopes."
While it's not flashy, it is hers. And with a price tag of around $120, she doesn't plan on getting a new one soon. When she heard about the engraving service provided by Duke University Police, she figured it would be perfect for her stethoscope.
The service – often used for laptops, bikes and mopeds – involves Duke Police engraving the owner's Duke Unique ID on the surface of the item and logging the identifiable numbers in a database, where it will stay until the item's owner requests it be removed.
If property is lost or stolen, the information can be used to track down and return the property if recovered.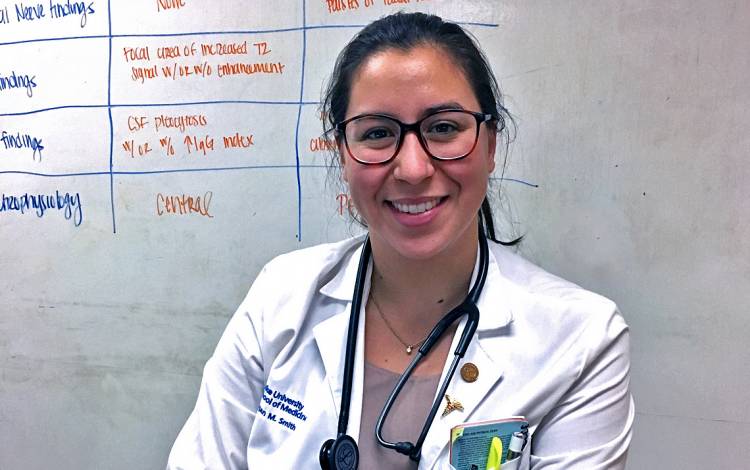 "What I've learned is that it can be a deterrent," said Eric Hester, Duke Police crime prevention specialist. "Criminals don't want to take something that can be traced back to someone else. That's the idea behind this."
Students, faculty and staff can schedule a group engraving session or make an individual appointment to get valuables engraved at no charge.
Stethoscopes are small in size, not insignificant in cost and often belong to busy owners, making them easy to misplace. As a result, Hester said they're popular items to have engraved.
Smith found that out when she arranged for Hester to visit the School of Medicine to engrave and catalogue students' stethoscopes. Around 80 students arrived with their stethoscopes and left with a little more peace of mind.
"I wouldn't say they get lost all the time, but there are opportunities for them to wander away," Smith said. "It's nice to have an identifier on it.