Painting the Bridge to Get Ready for Price Inauguration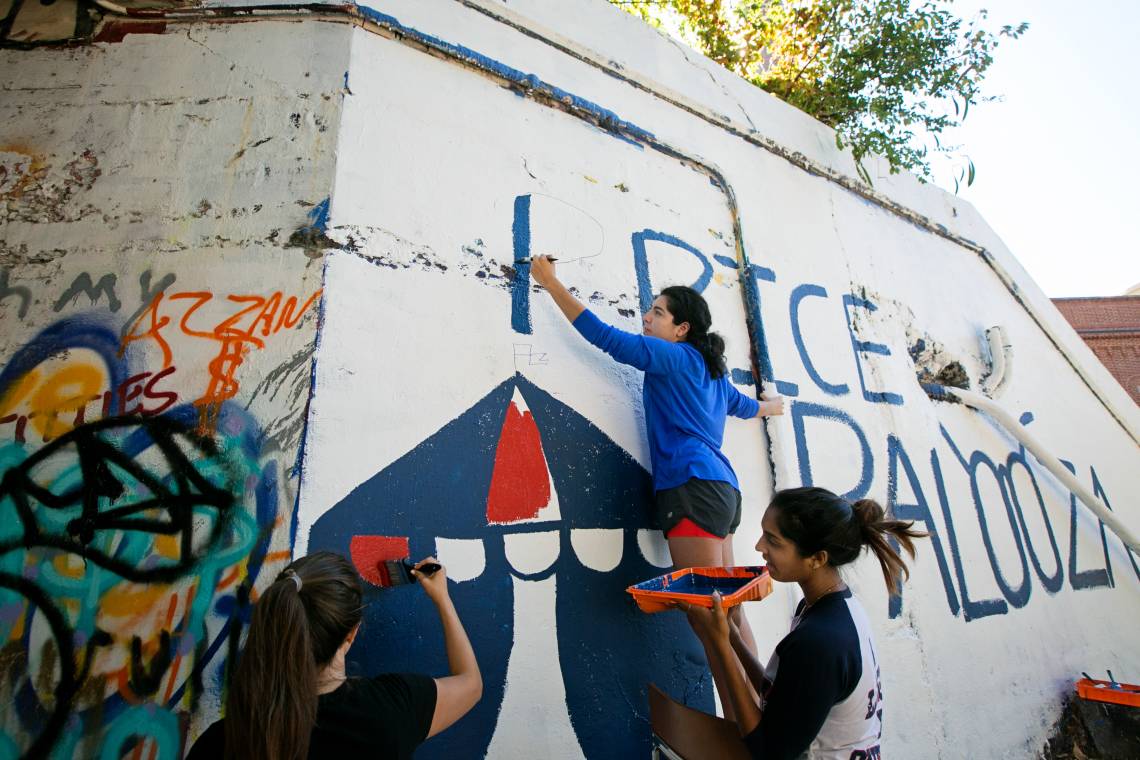 The campus is getting ready for Thursday's inauguration of Vincent E. Price as the university's 10th president. Two days of events will mark the occasion including the PricePalooza festival Wednesday night on East Campus for all members of the Duke community.
Saturday, several Duke undergraduates helped by painting the East Campus bridge to celebrate the inauguration. For more information and a full schedule of events, go to the inauguration website here.