Memory and History Commission Seeks Comments From Duke Community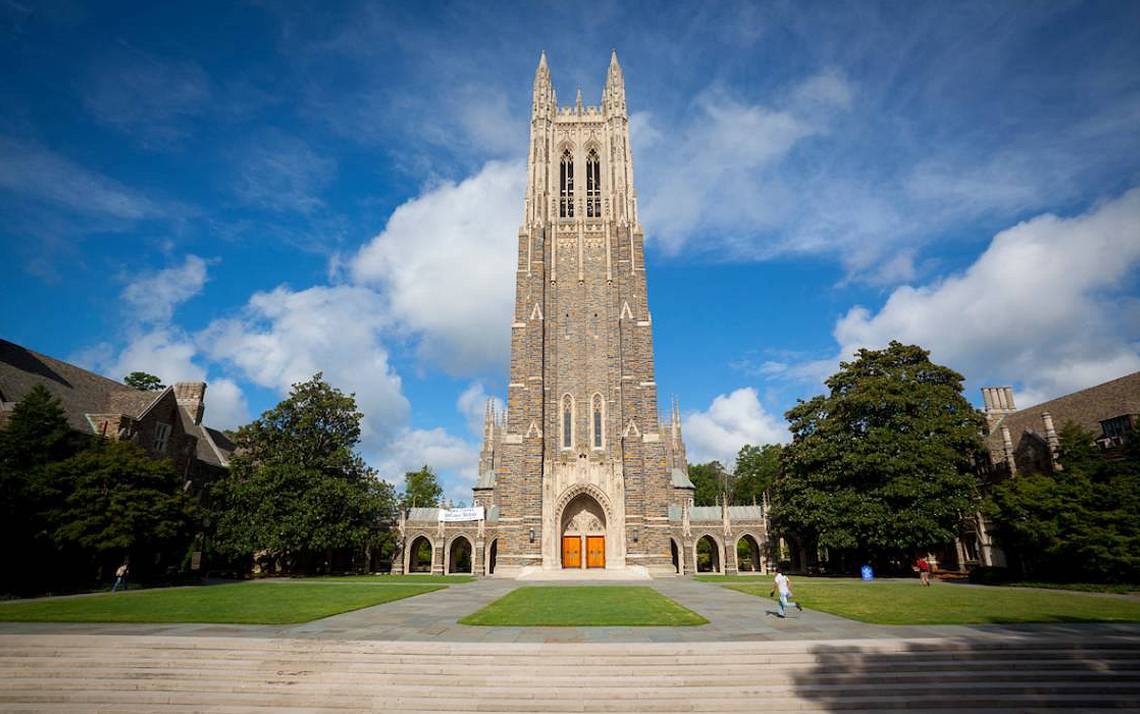 [Update Oct. 17, 2017: Because of the high level of interest in sharing feedback with the Commission on Memory and History, Duke has extended the deadline for comments to Friday, October 27. The Commission welcomes your thoughts on principles to apply when issues arise regarding names of university facilities and monuments on campus as well as your ideas for the entrance of Duke University Chapel. All members of the Duke community are invited to share comments at https://memoryhistory.duke.edu or by emailing memoryhistory@duke.edu.]
Original post:
To members of the Duke community:
As you may know, the Commission on Memory and History at Duke University was appointed by President Vince Price on September 1. President Price has asked the commission: 1) to propose a set of principles regarding naming and memorials that reflect the deep values of the university and will be able to serve the university over many years; 2) to apply these principles in making recommendations for the vacant space in the portal of Duke Chapel; and 3) to help develop processes and procedures that apply the principles to any future issues that may arise.
To ensure that the commission considers the diverse voices in our university community, we need to hear from a broad range of community members. The commission's website has already received numerous comments from individuals, and we have reached out to students, faculty, staff, and alumni, as well as civic groups in the city of Durham.
Because our timeline is short (we must complete our work and submit our report by November 17, 2017), we invite you to submit your thoughts in writing. Please keep in mind the commission's charge and limit your submission to information directly relevant to the three specific tasks assigned. The commission will carefully consider all provided points of view as it prepares its report to the president.
We sincerely hope to learn about your perspective on this important work. If you wish to take part in this project, please email your statement to memoryhistory@duke.edu by Friday, October 13.
For your reference:
Please let us know if you have any questions about this process. Thank you in advance for your contribution to our community.
With best wishes,
Frank Emory '79, Chair, Partner, Hunton and Williams, and Duke University Trustee Emeritus
Gráinne Fitzsimons, Vice Chair, professor of Management, Fuqua School of Business, and professor of Psychology and Neuroscience