Duke Historian A Finalist for National Book Award Nonfiction Prize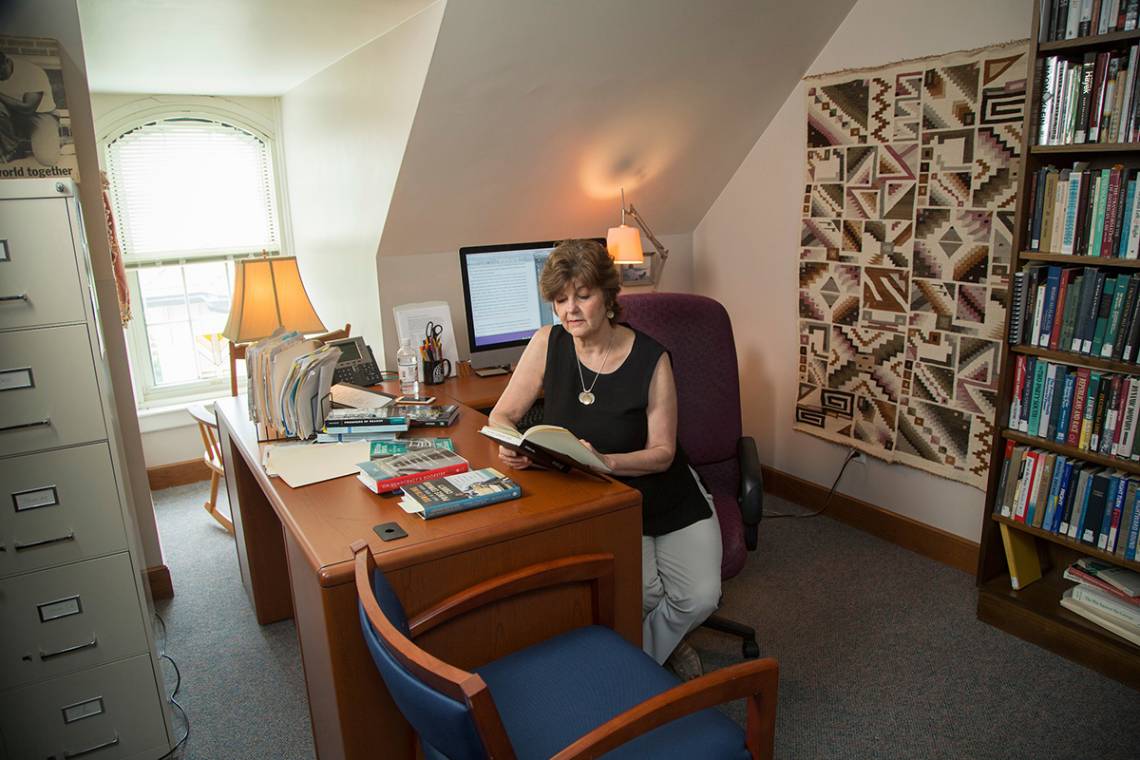 DURHAM, N.C. -- Duke historian Nancy MacLean's "Democracy in Chains" is among five titles on the shortlist for the National Book Award's nonfiction prize, it was annouced today.
"Democracy in Chains: The Deep History of the Radical Right's Stealth Plan for America" (Viking) is an intellectual history of 20th-century American politics. Based on MacLean's archival research, the book traces how economist James Buchanan's ideas fueled a right-wing movement funded by billionaires. Read more here.
The other nonfiction finalists are: "Never Caught: The Washingtons' Relentelss Pursuit of Their Runaway Slave, Ona Judge" by Erica Armstrong Dunbar, "The Evangelicals: The Struggle to Shape America" by Frances FitzGerald, "The Future is History: How Totalitartianism Reclaimed Russia" by Marsha Gessen and "Killers of the Flower Moon: The Osage Murders and the Birth of the FBI" by David Grann.
The National Book Award longlist, which was announced last month, includes an additional title by a Duke professor, "The Blood of Emmett Till" by Timothy Tyson, who teaches in Duke's Center for Documentary Studies.
Established in 1950, the National Book Award is administered by the nonprofit National Book Foundation. Previous winners include William Faulkner, Saul Bellow, Ralph Ellison, Rachel Carson and other renowned American writers.
National Book Award finalists will read from their works at a ceremony in New York on Nov. 14. The winners will be announced the following day, on Nov. 15.