Two Duke Authors Nominated for National Book Awards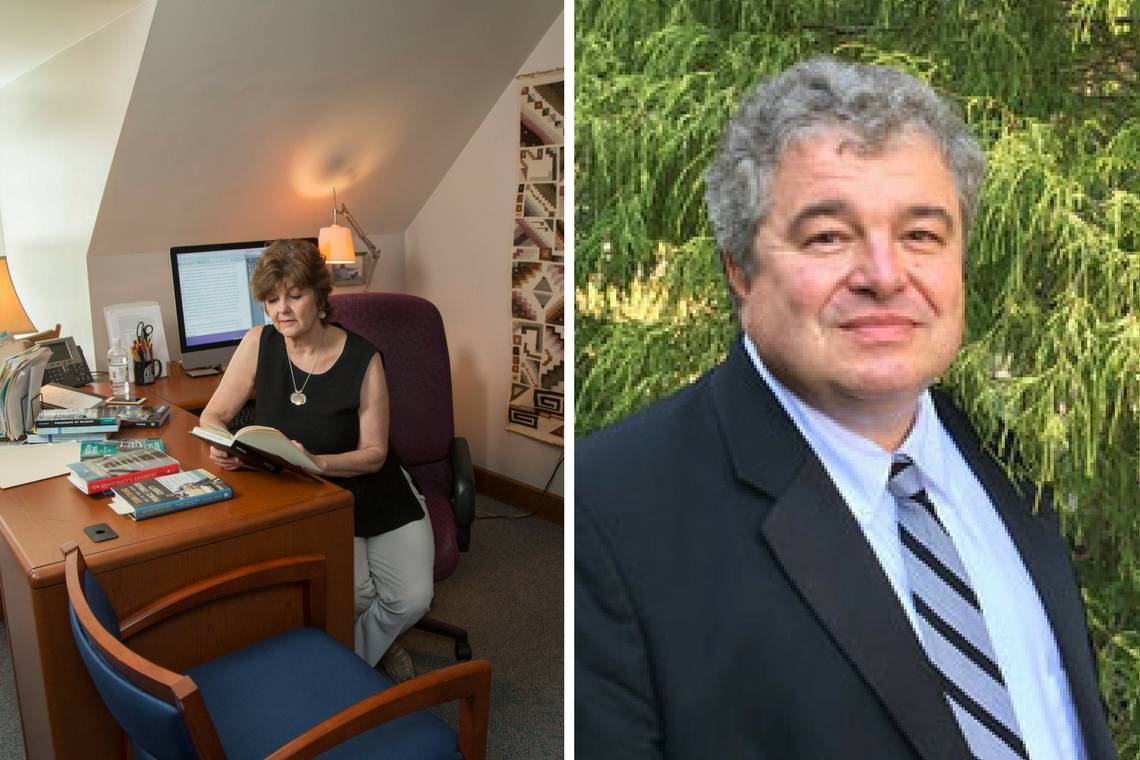 Two Duke authors and a Duke alumnus have been nominated for this year's National Book Awards nonfiction prize, the National Book Foundation announced today.
The list of 10 nominated books includes Timothy Tyson's "The Blood of Emmett Till" (Simon & Schuster) and Nancy MacLean's "Democracy in Chains" (Viking/Penguin Random House).
MacLean is William H. Chafe Professor of History and Public Policy at Duke. Tyson is a senior research scholar at Duke's Center for Documentary studies.
Judges for this year's nonfiction awards are Steve Bercu, Jeff Chang, Ruth Franklin, Paula Giddings and Valeria Luiselli.
The National Book Awards finalists will be announced on October 4, and winners will be announced on November 15.