Said@Duke: David Graham on Taxpayer-Supported Monuments to the Treasonous Confederacy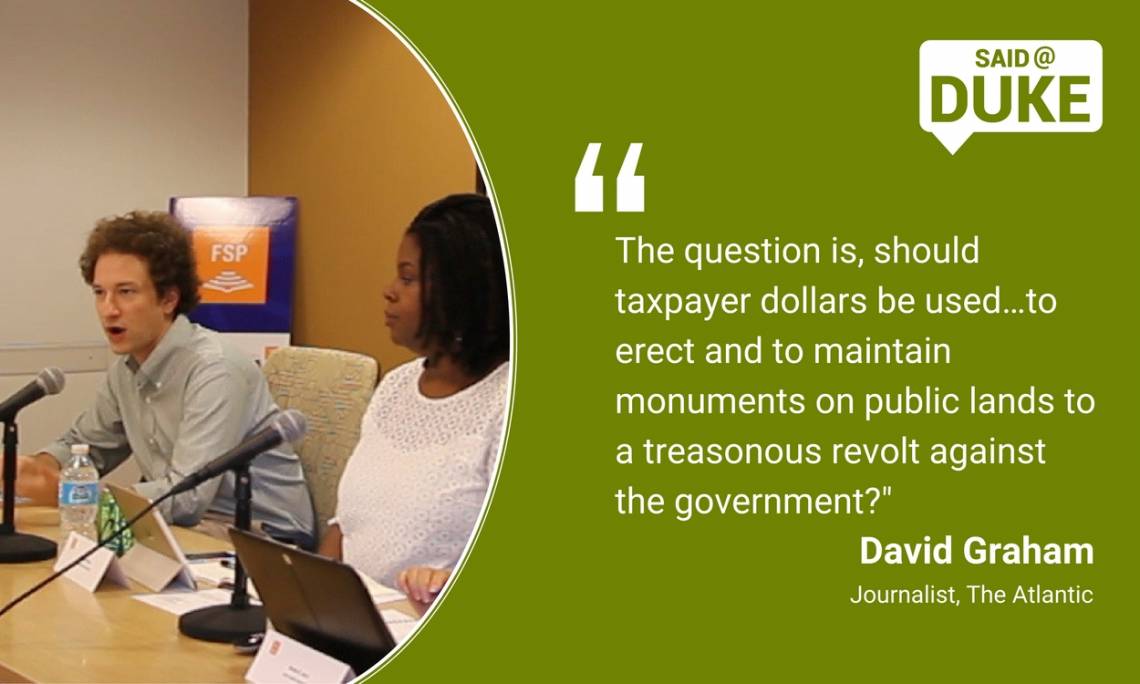 Historians Martha Jones and Blair Kelley, along with journalist David Graham, took part in a Sept. 5 panel titled Taking Down the Monuments: The Future of the Past in Durham and Baltimore. Sponsored by the Forum for Scholars, the discussion centered on history, memory, and politics in Baltimore, Durham, and beyond.
To see more Said@Duke, click here.