Said@Duke: Avril Haines on American Global Leadership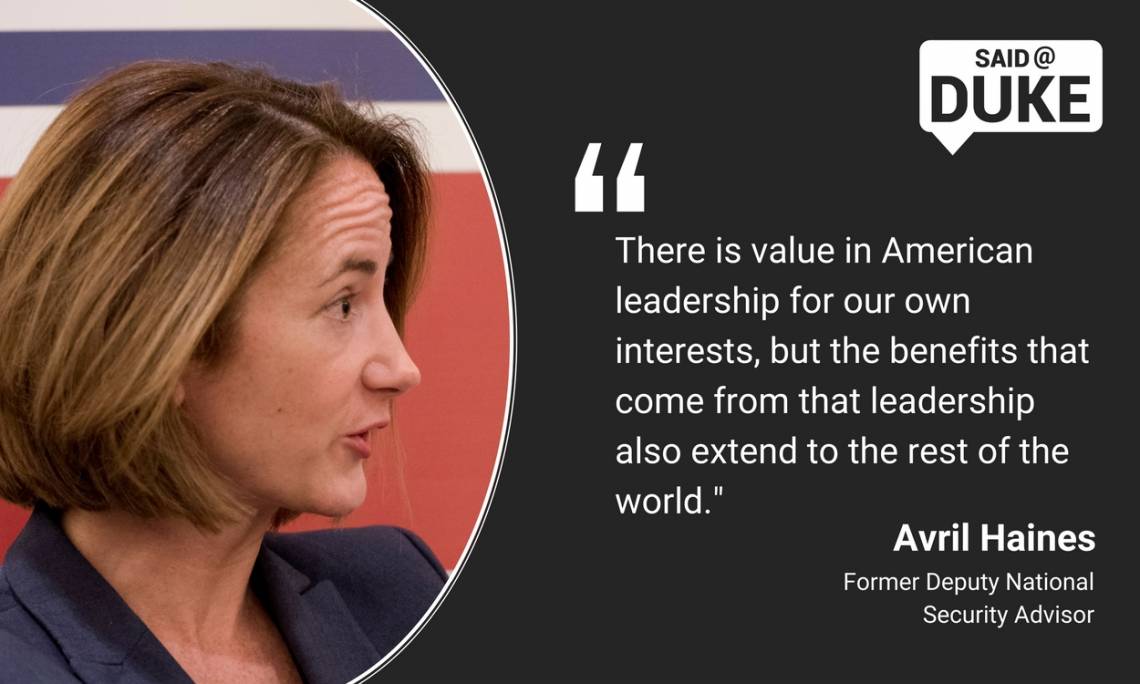 Avril Haines, former National Security Adviser to President Obama, former deputy director of the CIA and legal adviser to the National Security Council, was the guest of The Duke Program in American Grand Strategy, who sponsored U.S. Leadership in a Changing World: A Conversation with Avril Haines on Sept. 25.
To see more Said@Duke, click here.