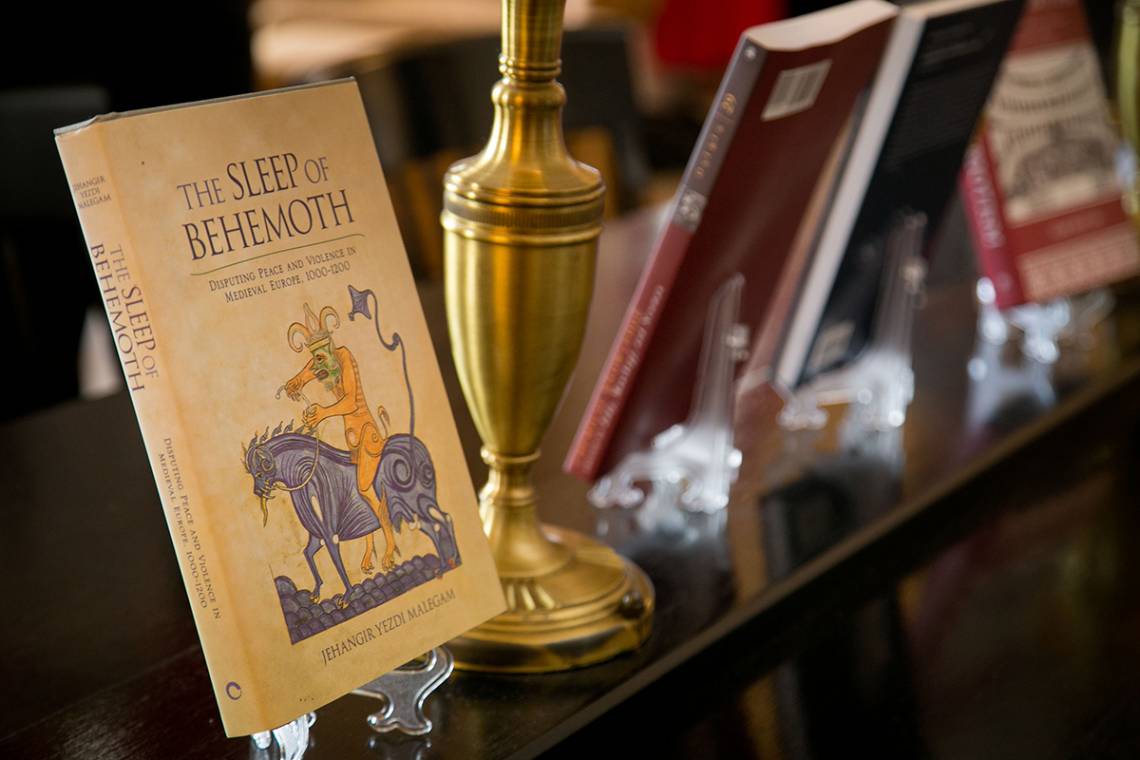 History department faculty members have been writing and publishing a lot of late -- so much so that the department chair realized it was time to take note.
"We had a lot of books but had failed to have a book event for several years," said Professor John J. Martin. "We thought it was time to stop and celebrate the authors, their marvelous books and the great diversity of topics."
On Friday, department members gathered in Lilly Library to recognize history faculty and the 35 monographs and edited compilations they've written over the past few years.
The party came a day after one of the books – Nancy Maclean's "Democracy in Chains" – was nominated for a National Book Award. Tim Tyson, a historian and scholar with Duke's Center for Documentary Studies, was also nominated for his "The Blood of Emmett Till."
Trinity College Dean Valerie Ashby spoke at the event, and Martin praised the "energy and enthusiasm for history" that he sees in the department faculty.
Martin added that along with the diversity of the book topics, there were some common themes that showed how Duke historians are part of a larger change within the discipline.
One change is a growing emphasis on global connections, he said. "Even if you are writing about a specific region and time, historians are looking to see how that moment is linked across time and place," Martin said. "They're exploring connections that are providing very exciting works."
"The second is our historians are increasingly aware of multiple cultures in the past, whether you are writing about 17th century Britain or about ancient Romans. When you think about the Roman Empire, it covered so many different cultures and yet we know textbooks still generally refer to the Romans. Our authors are going deeper, and providing a richer description of the times."