Jean O'Barr, a former director of Duke Continuing Studies, says a chance encounter with a crowd of retirees enrolled in a continuing education short course convinced her that a lifelong learning institute could be successful.
Prior to a holiday break in the early 1970s, O'Barr encountered a small group of retirees coming out of Bivins Building on East Campus. The group included two women from NCCU, a newly arrived couple from New York, an Irish theater buff and a couple who had moved from Southern Pines looking for more opportunities to learn.
"I am looking forward to the break, as I am sure you are, I chirped," O'Barr recalls in notes written for the Osher Lifelong Learning Institute (OLLI) at Duke's 40th anniversary program later this month. "To a person they scolded: 'We don't want a break. We want classes that continue all the time! Why do you think we retired?'"
O'Barr took the message to heart. She approached Duke sociology professor George Maddox, who had founded Duke's Center for Aging and Human Development. He connected O'Barr with The Edna McConnell Clark Foundation, which was supporting learning-in-retirement programs. With a grant in hand from the foundation, O'Barr contacted a number of continuing education students and asked if they would like to be founding members of the Duke Institute for Learning in Retirement (DILR).
When it was founded in 1977 as a joint venture of continuing education and the aging center, DILR followed a model of the New School for Social Research. Members taught each other for the first several years, but eventually they tired of teaching every term, says former director Sara Craven. "Gradually, non-members were asked to teach and the program took on new life," she wrote in a DILR history.
DILR was one of seven established lifelong learning networks invited to join the OLLI network in 2004, gaining the first of three grants and the Osher endowments, in addition to a new name, OLLI at Duke.
"I think we had no idea how popular or important DILR would become," says O'Barr, who is a longtime OLLI member. "The skills and enthusiasm of the original members exceeded anything I had experienced with adults in classes before. I think that was because to a person they had made good decisions about where to retire and what they wanted out of retirement. DILR became the vehicle through which they could achieve their goals."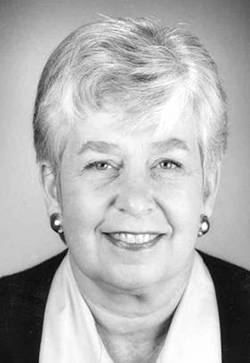 O'Barr hopes the university "will recognize the added value that OLLI brings to the local community and provide the program with the physical space and development support they need to flourish as a core part of the campus." She believes having more facilities -- especially commons -- would prompt more interactions between OLLI members and Duke students. Young people are so concerned about how they will make it in the world, she says, and retirees can serve as "role models for how to live life."
Now numbering more than 2,200 and a $2.1 million endowment, OLLI members have fueled an expansion of classroom venues -- mostly concentrated at The Bishop's House on East Campus and Judea Reform Congregation – but also including some classes at Westminster Presbyterian Church and Carolina Arbors retirement community in the Briar Creek area.
OLLI Director Garry Crites says the space crunch has even led OLLI to experiment with new ways of doing courses. "We've done night courses and now we're starting to look at courses away from campus," he says. "We had one course last fall with Orrin Pilkey and Alex Glass on how to read a beach – held at the beach. That model seemed to work very well."
An advocate of empowering members to use existing talents or to develop new ones, Craven turned over the work of recruiting teachers and developing classes to a volunteer curriculum committee that today includes more than 50 members. The most recent catalog lists more than 150 courses, from "A Guide to Local Jazz" to "Woodrow Wilson."
Dr. Wendell Musser, 86, who is teaching the Woodrow Wilson course this fall, says "OLLI to me is a way of life. It stimulates me to act like a 55-year-old kid."
Growing up in the middle of the Depression in rural Southwest Illinois, Musser says he thinks he picked up the desire to teach others in part from attending his grandmother's Pentecostal church and soaking up the lesson, "If you do well, then the Lord expects you to help others."
Musser, who is also an OLLI board member, pours himself into his classes. One of the most difficult lecture for Musser has been in his FDR course when he's describes the Roosevelt's paralysis. Musser himself contracted polio and it left atrophy on his right side, but without paralysis. On the day in class when he talks about Roosevelt's polio, Musser tells everyone "this will be an unhappy day, but the reality will help you understand how he spent so much time fighting his paralysis."
"In teaching about the Depression, you can't help but share the hurt," he says. Musser also brings to his teaching his own experiences as an academic physician, teaching for 55 years in five different medical schools, including Duke.
OLLI presents "one hell of a research laboratory" for the study of aging, Musser says. "I'm convinced that we're affecting the aging process."
History and literature classes have consistently been the most popular OLLI offerings, Craven says.
"I think the teachers make the difference in OLLI," Craven says, adding that standout credentials aren't the main prerequisite. "The curriculum is absolutely the heart of what we do, that attracts interesting people to OLLI and that is what has kept us in business for 40 years."
She says OLLI has had a solid vision "that the humanities and older people are a perfect match." Owing to their years of experience, older people, she says, "are most able to see the similarities among people and peoples over time and space. Odysseus and King Lear are not just characters; they are us."
O'Barr says OLLI courses often challenge members' preconceived ideas. A course offers a framework, she says, to look at a novel or analyze an election, to cover all the necessary topics related to the subject at hand. "There's someone with a little more knowledge who says here are the topics that need to be explored."
Grant Llewellyn, conductor of the North Carolina Symphony, is the keynote speaker at OLLI's 40th convocation on Sunday, Sept. 24, from 2-4 p.m. at the Durham Hilton. The Ciompi Quartet will perform and a reception will follow the program. The theme for the 40th anniversary celebration is "redefining the way the Triangle views retirement."
For more information about OLLI at Duke offerings, go to http://www.learnmore.duke.edu/olli/. Registration for winter term courses starts on Tuesday, Dec. 5.