Hurricane Irma Preparations Underway
Confidence is increasing that the path of Irma will affect central North Carolina beginning Monday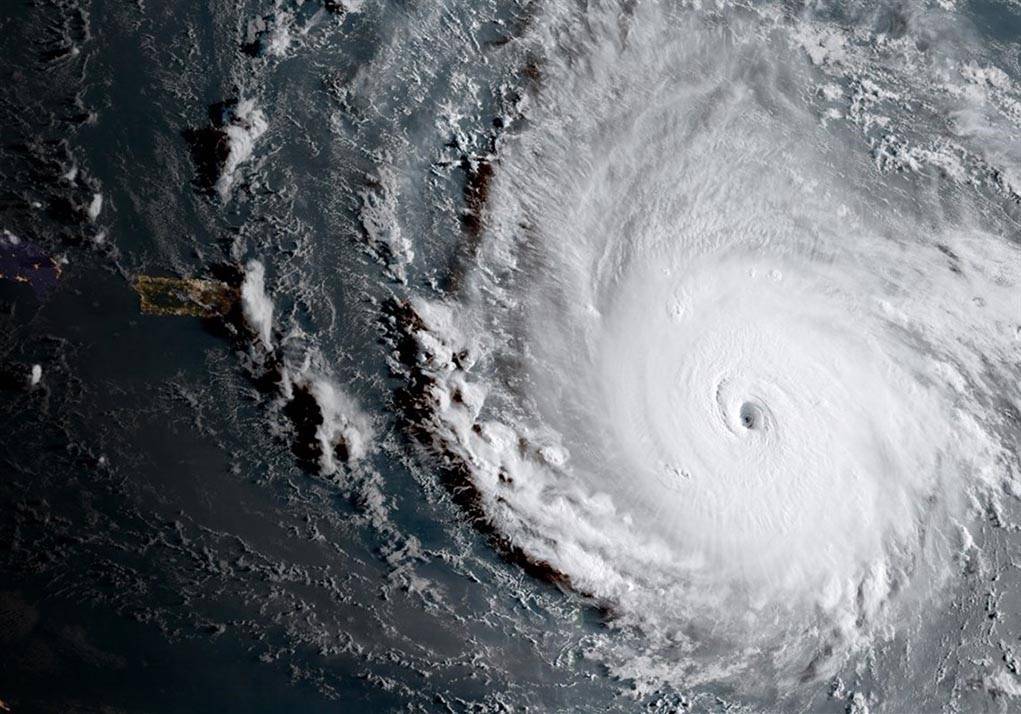 [Updated: Friday, Sept. 8, 2017 at 11 a.m.]:
The latest projections for the path of Hurricane Irma have turn slightly westward, with only the far western part of North Carolina in the storm's "cone of uncertainty."
Officials indicate that the whole state will still likely see effects from the hurricane, which now has wind speeds of 155 mph and is classified as a Category 4 storm.
Current path projections show that Irma could make landfall in Florida early Sunday, near Miami, before turning west and affecting the entire Florida peninsula and into Georgia. Any impact in North Carolina would not be felt until Monday.
Based on the latest forecast track from the National Hurricane Center that now takes Irma well to the west of the North Carolina coast, the Duke Marine Lab plans to be open next week and for classes to operate on schedule.
Duke's Severe Weather Operations Team continues monitoring forecasts and making preparations should the storm's path change again. More details will be posted as information becomes available.
[Original post] Duke officials continue to track and monitor Hurricane Irma off the Florida coast and are making preparations for potential impact on North Carolina early next week.
According to the latest forecast from the National Weather Service, confidence is increasing that the path of Irma will affect central North Carolina beginning Monday, but it is too early to estimate the significance of the impact. If the storm stays on the projected path, the greatest impact is expected Monday night and Tuesday with the possibility of heavy flooding rains, strong wind gusts producing sporadic power outages, and tornadoes among the primary threats.
Kyle Cavanaugh, vice president for Administration and Duke's Emergency Coordinator, said this weekend's events should not be affected, but that multiple departments have already started working to prepare the campus for the storm's potential impact early next week.
"The Severe Weather Operations Team, which includes representatives from Duke Police, Facilities, Student Affairs, Engineering & Operations, Communications and other departments, met today to review plans and preparations for early next week," he said. "Facilities crews are inspecting storm drains and assessing potential flooding areas. Construction sites are being secured, and fuel has been obtained for generators and transportation needs."
The Duke Marine Lab in Beaufort, N.C., has also begun hurricane preparations to secure the island. Decisions regarding evacuation of students from the island will be made on Saturday once forecasts become more specific regarding the projections for the North Carolina coast.
Given the possibility of severe weather early next week, all staff members are encouraged to review the severe weather and emergency conditions policy to ensure they are aware of the service category for their position and how they will be notified if the policy is activated.
Additional information will be posted on Duke Today throughout the weekend as the forecast and the significance of the impact on North Carolina becomes more specific.