Everything You Need to Get Outdoors
From trips and gear to skills workshops, Duke's Outdoor Adventures programs are ready to help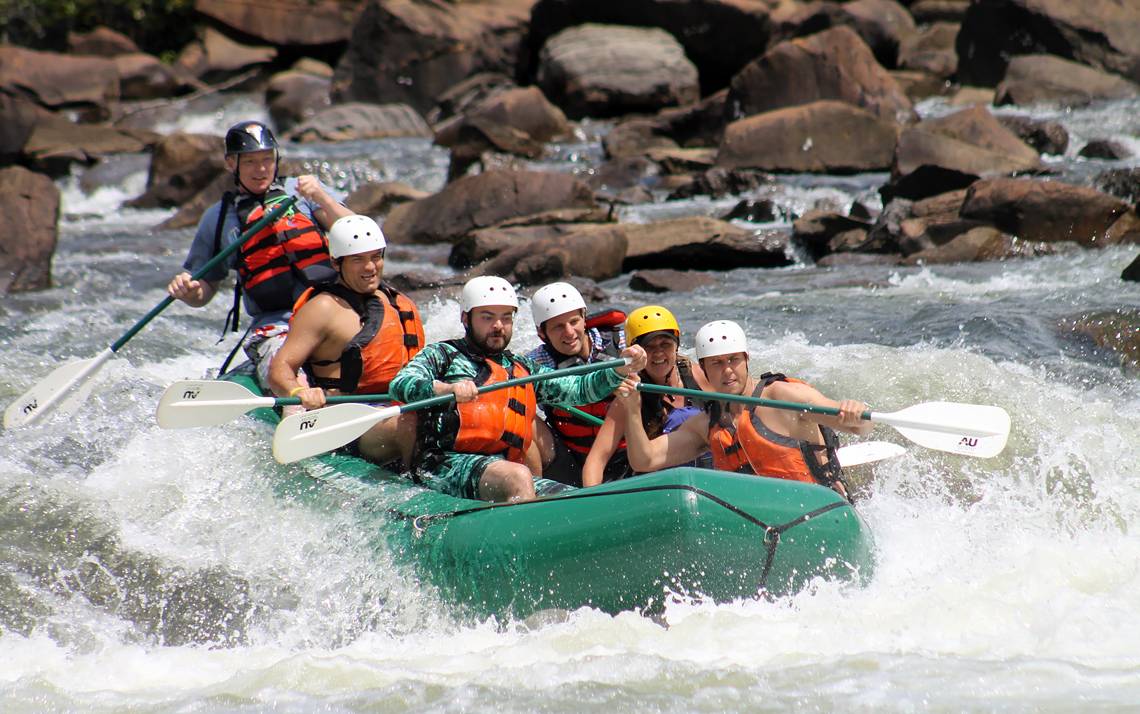 Michael Barnes jokes that his early October camping trip with seven of his buddies will be both fun and therapeutic. The annual trip, which features rafting excursions on the whitewater of West Virginia's Gauley River, includes several friends who have young children, and thus, a new appreciation of the mix of exhilaration and relaxation that nature can provide.
"We call ourselves the 'Young Fathers' Support Group,'" said Barnes, greenhouse supervisor with Duke Biology.
When he makes the trip, he'll take a little bit of Duke with him.
Barnes is an avid user of The Outpost, a Duke-run rental service through Duke Recreation & Physical Education for outdoor gear. For this trip, he's renting a tent, camp stove and sleeping bag.
"It's a lot cheaper than buying your own gear or maintaining your own gear, particularly if you don't have anywhere to store it," Barnes said.
The Outpost is one of several parts of the Outdoor Adventures program offered by Duke Recreation and Physical Education that do not require membership to campus facilities to participate. At the core of the Outdoor Adventures program are workshops – open to anyone in the Duke community – aimed at teaching specific outdoor skills. This fall, workshops will be offered on climbing technique, backpacking, kayaking and stand-up paddleboarding.
"I think it's a great way for faculty and staff to get a better understanding of those activities and get them started," said Chris Hendricks, director of Outdoor Adventures.
Also, single-day or overnight trips are scheduled throughout the academic year and are open to staff and faculty in addition to students. However, departments or groups within the Duke community can work with staff of the Outdoor Adventures program to customize a trip upon request.
The Outpost features camping gear to borrow such as backpacks, sleeping bags, tents and camp stoves. It also rents more specialized items such as canoes, stand-up paddleboards and certain pieces of rock-climbing equipment. There are also hammocks and bear kegs, which are smooth-sided plastic barrels designed to keep food safe from bears.
Prices range from a $4 waterproof bag rental for a day to a $75 "Four-Person Car Camping Package" that includes four sleeping bags, four mats, a four-person tent, a two-burner stove and a cook set – all yours for a week.
"The great thing about renting equipment from them is that I can get any size tent for whoever is going to participate," Barnes said.
For Barnes, enjoying the outdoors is a big part of his life. But thanks to Duke's Outdoor Adventures program, worrying about the gear to do it, isn't.
"I don't want to own three different sizes of tents," he said.