Breaking Bad Habits to Stay Healthy
Lab research analyst break dances as artistic, athletic exercise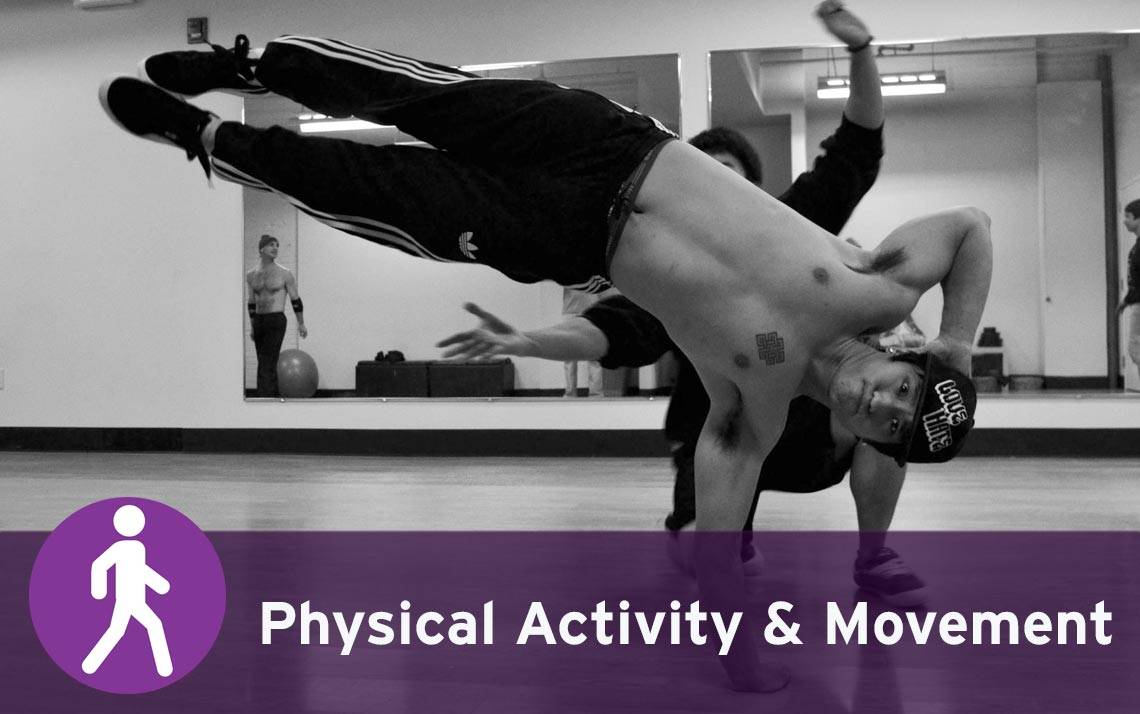 By day, Andrew Ngo works as a lab research analyst on innovative studies of cellular therapies for sick children. But outside work, he works on his innovative moves as a break dancer or B-boying.
Ngo started dancing while he was a student studying human biology at North Carolina State University. He later joined the Raleigh Rockers B-Boy Crew and now travels all over the state and East Coast performing in shows and competitions.
The image that Ngo submitted to the Healthy Duke photo contest is one that a friend of his took after a dance workshop during college, showing Ngo in a particular dance move that has become his signature; it's called the flag freeze.
"I'm holding my body sideways with one hand on the floor and the rest of my body is suspended in the air, like a statute," said Ngo, who works in the Robertson Clinical and Translational Cell Therapy Program. "That photo encompasses everything – dance, my crew, and being part of a community."
He said B-boying has helped instill in him a discipline and commitment to become better. Ngo said it took him nearly three months to perfect a common move called a "windmill." He practiced for hours every day, mostly falling and crashing.
"It's where you rotate around your back and you spin around on your shoulders and you rotate really fast," he said.
The persistence in perfecting that move, he said, taught him that success is often the one percent that arises from 99 percent failure.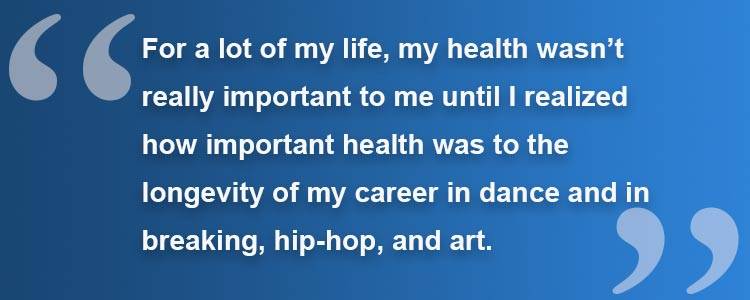 "That's made me a lot more patient in my personal life," he said. "It's made me a lot calmer."
As a boy, Ngo said he was horrible at any sport involving a ball. He found an outlet through dance that allowed him to express himself artistically and athletically. After graduating, he eventually realized that his dancing was suffering because he wasn't eating well, sleeping enough, or getting good cardiovascular exercise.
"For a lot of my life, my health wasn't really important to me until I realized how important health was to the longevity of my career in dance and in breaking, hip-hop, and art," he said.
So, he changed his lifestyle: he prepared his meals ahead of time, cut out alcohol, and got into the habit of a regular bed time so he can wake up early to exercise before class or work. His dance partners and friends offered support and encouragement.
Ngo said being healthy means he is more sharp and happier when dancing, and more aware and awake when he's in the lab.
"Movement is the greatest way to get in shape," Ngo said. "It's fun, and not something that you'll ever regret doing."
See more Healthy Duke stories.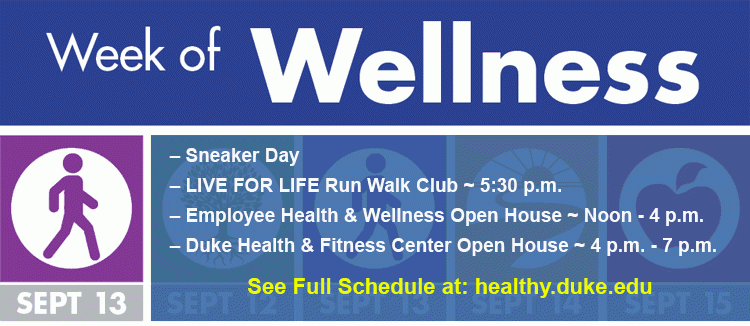 Attending a Week of Wellness activity? Please share your pictures and wellness insights on Twitter, Facebook and Instagram using #HealthyDuke. Or send your picture to working@duke.edu.