Funeral Services for Howell Brown on Wednesday
With the number of guests expected at Duke University Chapel and potential for traffic, please allow extra time to get to campus destinations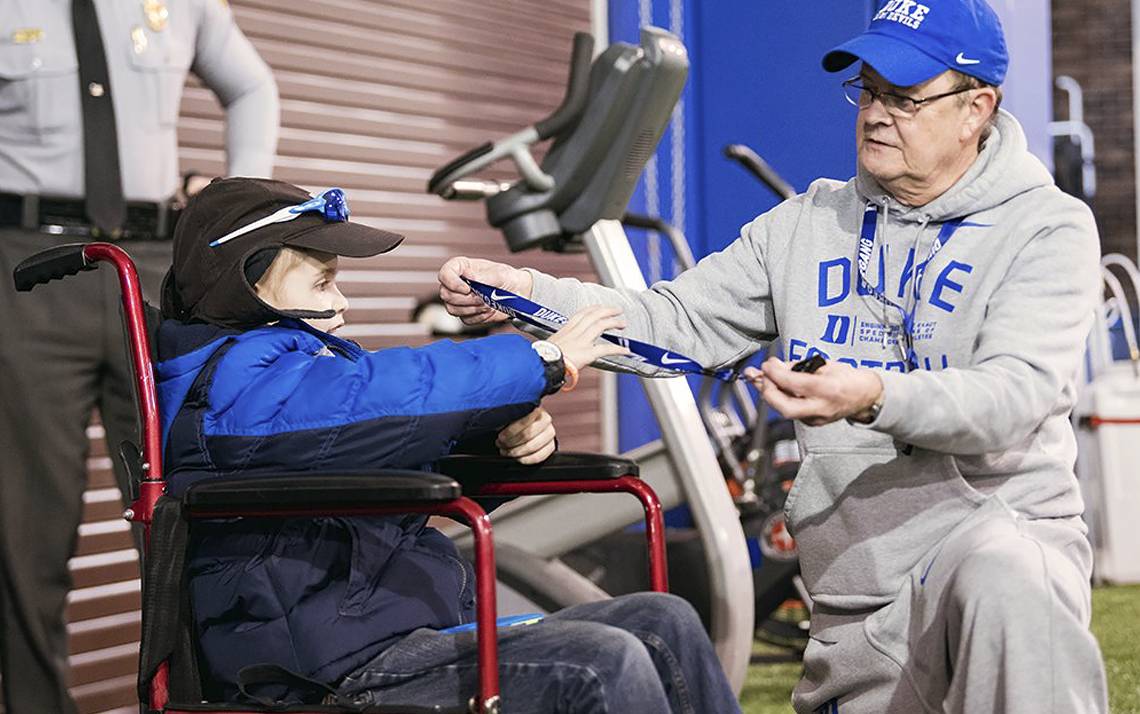 Funeral services for Howell Brown III, 13, of Durham, will be held today, Wednesday, August 30, at 2 p.m. in the Duke University Chapel.
Duke Football Coach David Cutcliffe will deliver the eulogy, and 25 law enforcement vehicles are helping to escort the family from Clements Funeral Service to the Chapel.
With the number of guests expected and potential for traffic, please allow extra time to get to campus destinations.
Howell, who loved Duke football games and much more, passed away peacefully at home on Aug. 25, 2017, after a courageous battle with cancer. His obituary can be read here.