#DukeTimeOff Photo Contest Enters Final Two Weeks
Duke employees invited to share pictures and stories that illustrate why time off is important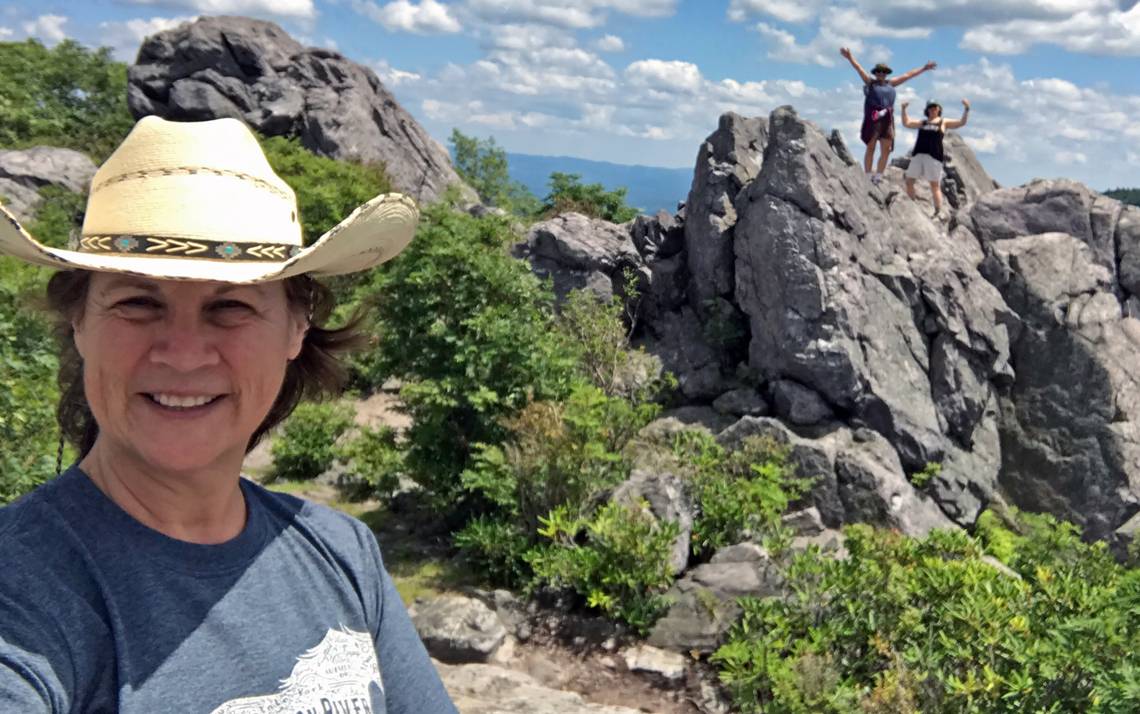 Leslie Keck took time off work in July to climb "big rocks" and take in the views with friends at Grayson Highlands State Park in Virigina.
For Keck, a clinical nurse in the Emergency Department, time off is about taking care of herself.
"A healthy self means better care for my patients," she said.
As the #DukeTimeOff summer photo campaign enters the final two weeks, staff and faculty are invited to share their pictures and stories about why time away is important for their health and well-being. Grand prizes include an overnight stay with breakfast for two at JB Duke Hotel and dinner for two at the Washington Duke Inn's Fairview Dining Room. To be eligible for prizes, photos must be taken between May 26, 2017 and Aug. 11, 2017 and shared by current University and Health System staff and faculty.
Here are several pictures shared by employees in the past few weeks:
Jennifer Fracassi, a clinical nurse in the Intensive Care Nursery, visited New Orleans to celebrate her recent wedding. She took a swamp airboat tour with friends and got to hold a baby alligator. "I always feel way more productive when I return from some time off," she said.
Daniel Griffin, web presence manager for Duke University Press, took this family selfie while rafting on the French Broad River near Hot Springs. "It was the young one's first time rafting on a river and he got plenty of swimming in," he said. "We were able to take this trip over a long weekend ...and it was a cool way to beat the summer heat." Griffin added, "time off allows me time to build memories with my family and recharge my batteries."
Claudia De La Cruz, an international student/scholar advisor with Duke Visa Services, enjoys her latest issue of Duke magazine on Wrightsville Beach. Time off "helps me remember why I work so hard."
Ways to send your pictures:
Share your picture using the #DukeTimeOff hashtag on Twitter or Instagram and note what you're doing with your time away from work and why time off is important to you. Be sure to mention @WorkingatDuke in your Twitter post.
Post a photo and caption on Working@Duke's Facebook page [facebook.com/workingatduke].
Upload a picture here.