Dunk a Cop During 'National Night Out' Aug. 1
Duke police to host annual crime prevention event with live music, food and public safety demos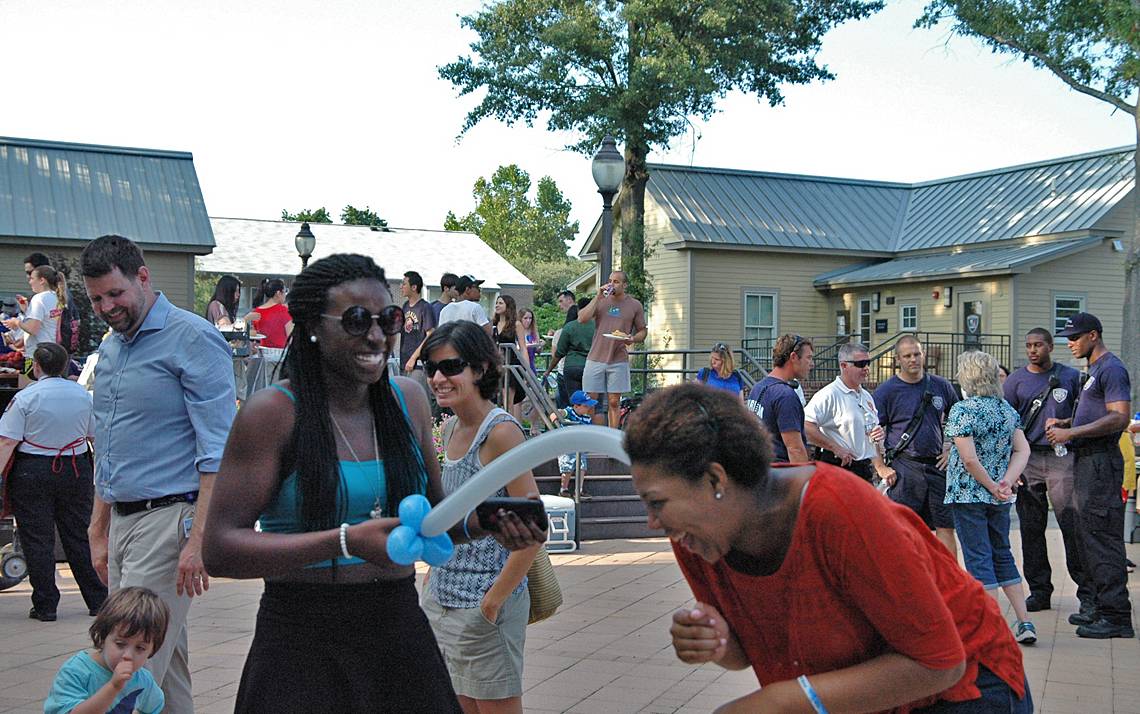 Duke community members are invited to "Duke Police National Night Out," an annual event to promote police-community partnerships as part of National Night Out.
The free campus event, which is from 5:30 p.m. to 7:30 p.m. at the Devil's Den on Central Campus, will include a Duke police officer in a dunk tank, as well as a live band, food, Wii games and public safety displays.
"This is a chance for local law enforcement to know their community," said Sara-Jane Raines, assistant chief of Duke Police's support services. "We consider relationship building a long-term investment in our community."
The event also serves as a reunion for alumni of the Duke University Police Department's Citizens' Police Academy, a six-week course that teaches Duke staff, faculty and students about crime prevention and police operations.
Eric Hester, Duke Police community services officer, said five Duke police officers have volunteered to take turns for a dip in the dunk tank. The dunk tank breaks the ice, allowing community members to see officers as people not just as officers in uniforms, he said.
"Community is the most untapped resource," Hester said. "When we get to know each other, we feel more comfortable, and citizens feel more comfortable reporting things."
During the event, community members can pledge to "Yield to Blue Devils," a pedestrian safety campaign, and learn more about LiveSafe, a free app that allows students, staff and faculty to submit tips 24/7 through the touch of a button. With the "SafeWalk" feature, the app uses GPS technology that enables individuals to invite others to "virtually escort" them to a location on a real-time map.
Also, Duke's Parking and Transportation department, as well as the Occupational and Environmental Safety Office will also host display tables. Duke's Office of Information Technology will provide education on how to avoid becoming a victim of cybercrime.
Other activities at the event include a children's coloring corner, a corn hole tournament and more.
Live music will be provided by The Honeymooners, a local rock band that counts Duke Police Community Services Officer Daryl Mount as a member. Hot dogs with trimmings will be served at the event.
"When you get the community involved, it promotes safety," Hester said.