PUBLISHED
Shelley Wu: How North Carolina Adapted to a Global Economy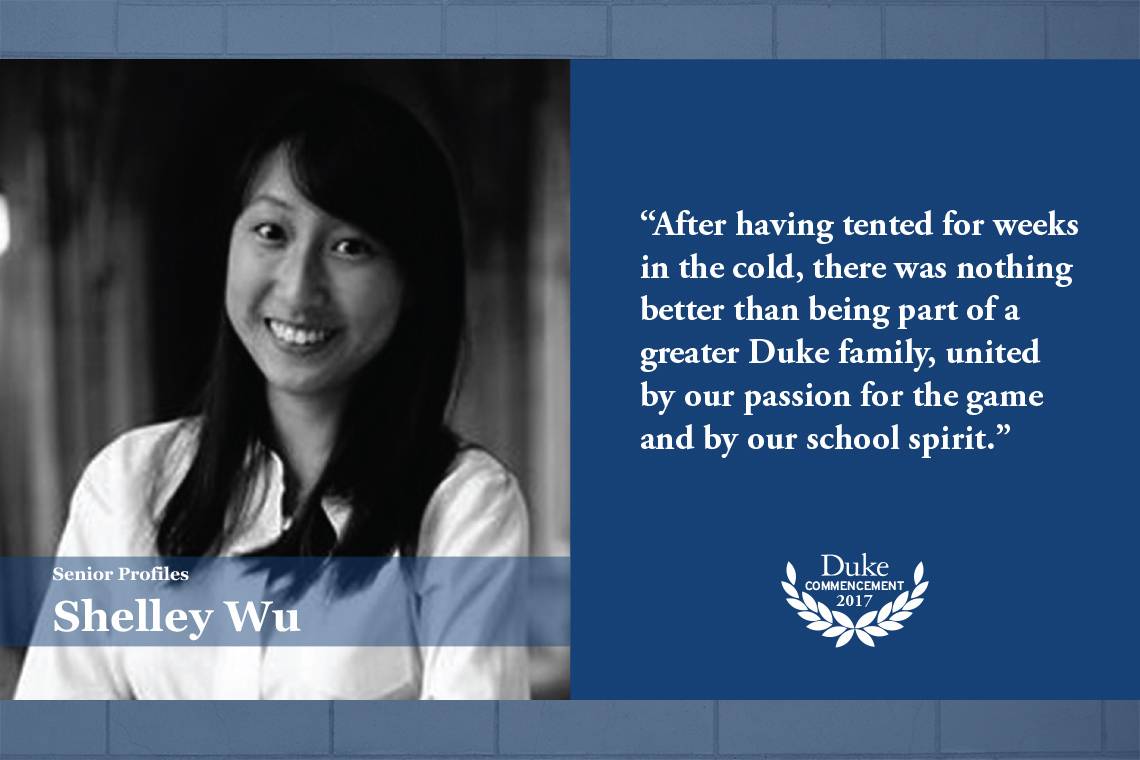 Shelley Wu
Hometown: Taipei, Taiwan
Double Major: Computer Science, Public Policy
Clubs/Organizations: Brownstone SLG, Bass Connections, DTech, ProjectHEAL, IM Sports
Any other activities you participated in: Studied abroad in Scotland my junior fall semester as part of Duke-in-Glasgow
Post-graduation plans: A software company in San Francisco.
Favorite Duke memory or what Duke has meant to you: My favorite Duke memory was the 2015 Duke-UNC home game (the same year we were the NCAA champions). It was probably one of the most exciting and amazing games I have seen at Duke, since it went into overtime. After having tented for weeks in the cold, there was nothing better than being part of a greater Duke family, united by our passion for the game and by our school spirit. It also happened to be on my birthday, and the Duke win was definitely one of the best birthday presents I got that year!
Shelley Wu, a native of Taipei, Taiwan, double-majored in public policy and computer science. She was part of the Duke Technology Scholars Program (DTech), which aims to drive game-changing innovation and fuel creativity by inspiring more women to choose careers in computer science and electrical and computer engineering.
Commencement Homepage
For her Bass Connections project, Shelley's team studied the implications for education and economic competitiveness in North Carolina using a global value chain approach. Their work was highlighted as part of a forum discussion that focused on how seven key North Carolina industries have adapted to major changes in the U.S. and the global economy over the past several years, and in a useful website, N.C. in the Global Economy.
"This comprehensive process allowed us to present a well-rounded analysis and come up with specific recommendations for action and upgrading on a policy or legislative level," Shelley said.
Shelley will begin her professional career in computer science at a software company in San Francisco after graduation.