Rodney Wynkoop and Choir to Perform at Carnegie Hall on Saturday
20 Duke students join choir for performance of Haydn mass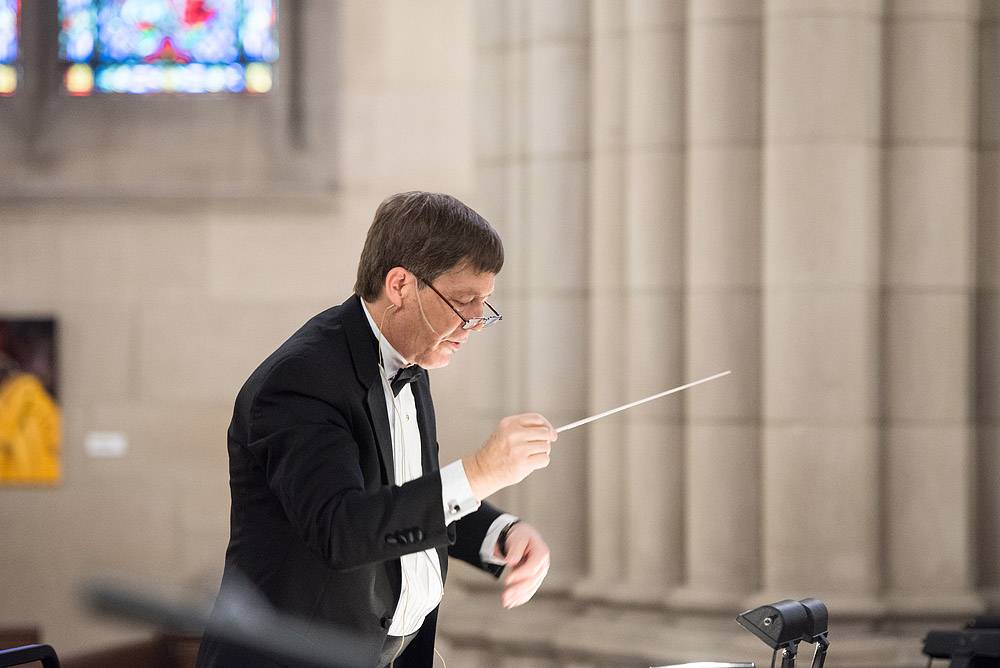 Eighty-five singers, from two campus choirs and a local choir, will perform at Carnegie Hall this Saturday under the direction of Rodney Wynkoop, director of music at Duke University Chapel and a professor of the practice in Duke's Department of Music.
The combined choir will perform Franz Joseph Haydn's "Mass in Time of War," at 8 p.m. on May 27 in New York City as part of a concert title New England Symphonic Ensemble.
The singers, 20 of whom are Duke students, are drawn from the Duke Chapel Choir, Duke Chorale and Choral Society of Durham. They will be accompanied by a professional orchestra and soloists.
"I chose Haydn's 'Mass in Time of War' because of its relevance to Memorial Weekend, when our country honors those who have fallen in service," Wynkoop said. "In the final movement of the Mass, cries of 'Dona nobis pacem' ('Grant us peace') are heard just as trumpets and drums signal the threat of war."
The invitation for Wynkoop and the choir to perform came from MidAmerica Productions, which organizes performances in Carnegie Hall. The performance will be the second time Wynkoop has conducted at Carnegie Hall. He led a similar combined choir in singing Vaughan Williams's "Dona nobis pacem" over Memorial Day Weekend in 2006.