I am Duke
Why employees apply to Duke and how their jobs changed their lives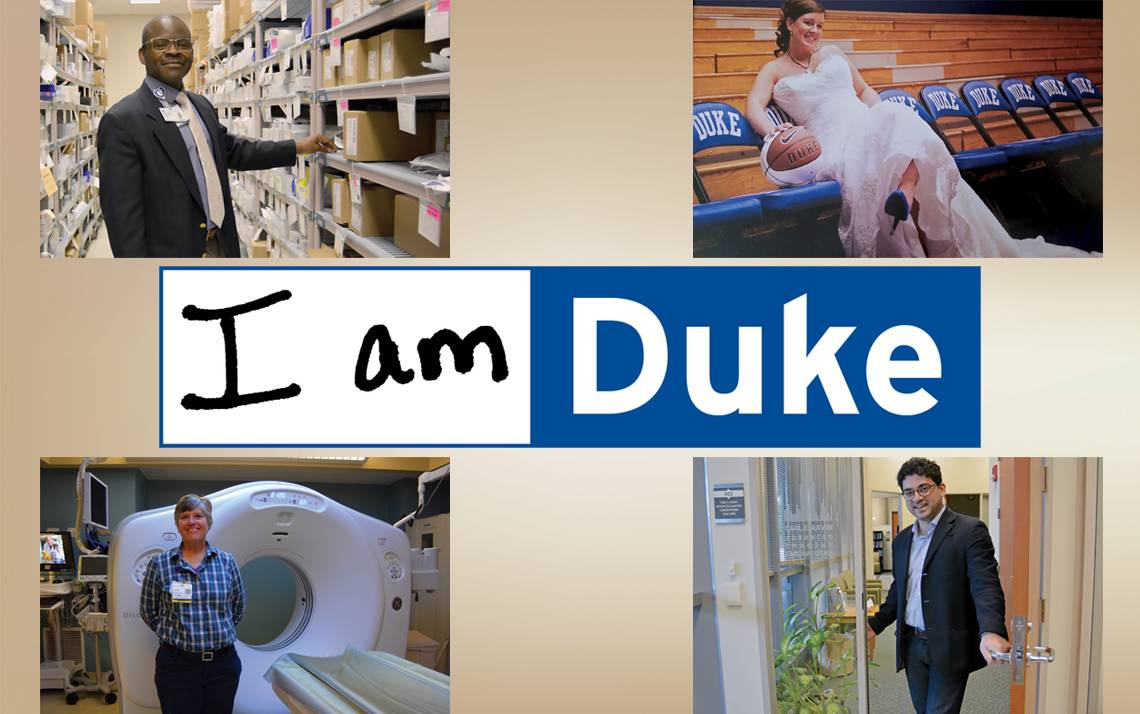 A total of 131,662 applicants applied for a job at Duke University and Duke University Health System last year, an average of nearly 11,000 people per month.
Of those applicants, 6,420 landed positions at Duke in 2016.
Many newly hired staff and faculty say they are drawn to a Blue Devil career for the academic prestige of a world-class research institution and health system. A good many employees also cite Duke's total compensation benefits, from medical and retirement plan choices to the employee tuition reimbursement program.
"When you take a look at higher education, leading research, patient care and service, those four things attract a lot of interested people who personally align with the mission and the values of the institution," said Kyle Cavanaugh, Duke's vice president for administration.
As part of a yearlong project, Working@Duke is asking employees to share why they want to work at Duke and how their role enhances their lives.
Johnette Crockett wasn't actively looking for a job when a coworker mentioned an available Computerized Tomography (CT) manager position at Duke Raleigh Hospital.
Crockett had already amassed 32 years in imaging for WakeMed in Raleigh and Cary. But she was drawn to Duke's reputation and its health and retirement plan offerings. She applied for the job in the CT Department, where X-ray images are used and cross-sectional images created to look inside a body.
Since arriving at Duke Raleigh Hospital in 2015, Crockett supports a team that helps outpatient, inpatient and emergency department patients who need diagnostic CT scans or intervention procedures such as biopsies and fluid drainage procedures.
"I'm most proud of taking a team and bringing them together and seeing them grow as a team who respects each other," said Crockett, 54. "I felt like I've been here 10 years. It's like the shoe fit."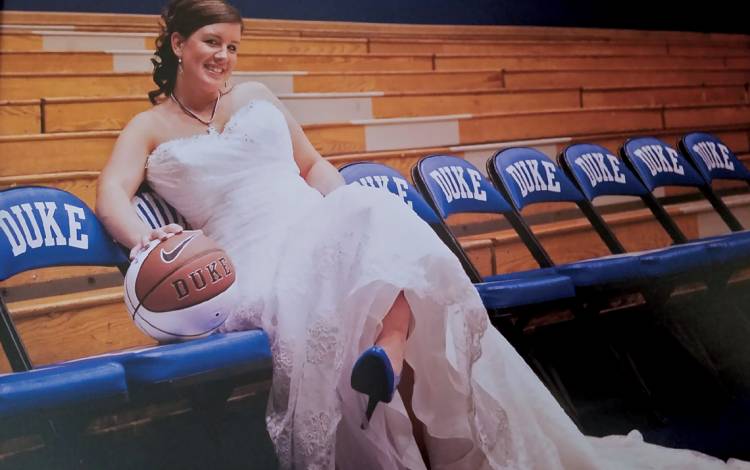 Emily Roberts has experienced most of her major life events in one place.
After high school, she started working at Duke through Duke Temporary Service and has since held positions in the university and health system throughout the past 15 years. She had bridal portraits taken in Cameron Indoor Stadium and was married in Duke Chapel. She used the Duke employee tuition benefit to pursue a master's in liberal studies. She gave birth to twins at Duke University Hospital. Her daughter, Brianna, had open-heart surgery at Duke Hospital.
Roberts, an accounting specialist for Duke Employee Travel & Reimbursement, said her love of Duke began as a child. She was born and raised in Durham. Growing up, she heard stories about her grandfather, Clarence Whitley, who served as a supervisor for the men's dining hall on West Campus for 35 years.
"Growing up, I wanted to work at Duke because as a die-hard Duke fan, I would just feel so important if I were to work at Duke," said Roberts, who turns 33 in May. "To wear a Duke badge, I just thought that was the coolest thing."
Francesco Ria traveled 5,000 miles for a research opportunity at Duke.
He said goodbye to his parents and his brother in Collepasso, Italy, holding onto fond family memories of picking and cooking wild vegetables and visiting beaches in southern Italy. His parents, who both received a high school education, constantly reinforced in Ria how higher education and hard work opens doors to career opportunities.
"With my family, we worked so hard with the goal to improve my education, and everybody knows Duke as one of the best universities in the world and, by working here, I may say to my family: 'We made it!'" said Ria, 34.
Ria, who wanted to work with Duke scientists in the medical imaging field, arrived in the U.S. in September of 2015.
"The amount of very valuable scientists and incredible knowledge that I found here is something that forced me to say I cannot lose this opportunity," he said.
Ria, a visiting research scholar in the Department of Radiology's Clinical Imaging Physics Group, examines data from patient radiological exams and hospital imaging equipment, which is used for procedures such as CT scans and mammograms. He uses the data to figure out how to get higher-quality images of the inner body with a lower dose of radiation for the patient.
He hopes to get his U.S. medical physics certification to provide quality assurance and control of imaging equipment used in the health system.
"I am a Dukie," he said.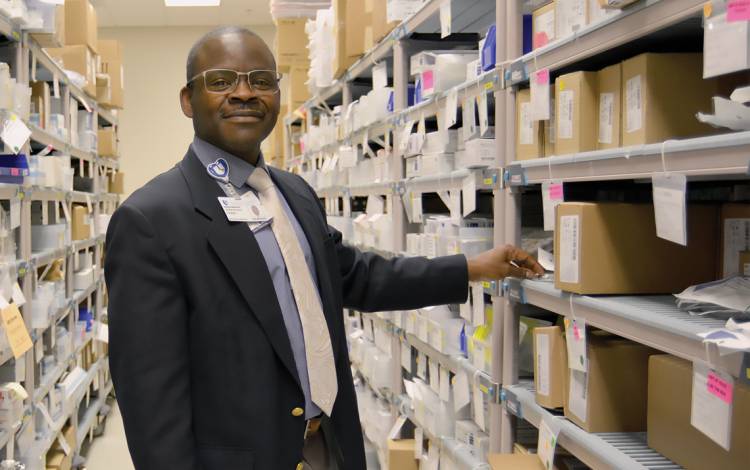 Eighteen years ago, Jeremaine Terry was pushing a supply cart of saline solution around the Cardiology floor at Duke University Hospital when he paused outside a patient's door and spotted a nametag on the wall.
It was his uncle's name: Douglas Gibson.
Surprised, Terry walked into the room to discover a family member had undergone triple bypass surgery.
"Things really changed for me," said Terry, who was working as a contract employee at the time. "I was like, 'Wow, I'm actually servicing the floor that my uncle was on.' It kind of sparked something in me."
Terry became a full-time Duke employee in 2004, drawing upon knowledge from his Duke Hospital contractor days and his supply logistics training in the Marine Corps.
He rose through the ranks, becoming a head supervisor in two months. He went back to school with help from Duke's employee tuition benefit and received a business administration degree and information systems degree in five years, while working full-time and welcoming a baby into his family.
Now, as a strategic services associate for Duke Supply Chain Management, he manages the supply inventory systems for Duke's hospitals and ensures the correct amount of supplies is delivered to 560 locations at Duke University Hospital and Duke South Clinic.
"When I talk to staff, I want them to realize this could be your family member up here on these floors, so you got to make sure the nurses and clinicians have what they need to take care of the patients," Terry said.