Duke Looking for Volunteers to Staff 2017 Commencement Ceremony
Volunteers will attend a training session with lunch on May 8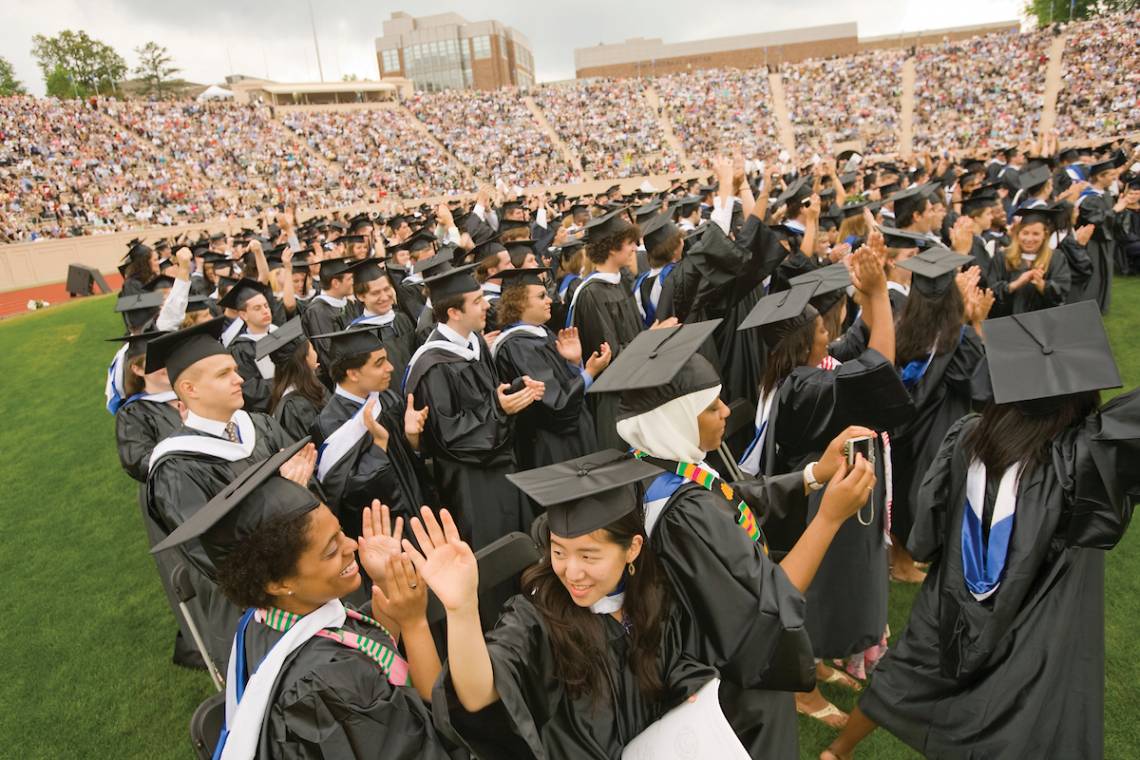 Duke Commencement organizers are looking for employees and students to volunteer during the May 14 ceremony on Brooks Field at Wallace Wade Stadium this year.
Commencement Weekend will welcome about 15,000 students and their families to campus, and the Duke Office of Special Events & University Ceremonies needs volunteers who will help greet guests and graduates, assist individuals with mobility issues, and answer questions from 7 a.m. to noon that Sunday. Some volunteers will be stationed at bus shuttle stops to help guests get to and from the stadium. The minimum age to volunteer is 18.
The commencement procession begins at 9 a.m., and the ceremony is from 9:30 a.m. to 11 a.m. Philanthropist and chair of the Duke Board of Trustees David Rubenstein is this year's keynote speaker, and most commencement volunteers will be able to watch him speak.
Volunteers are required to attend a training session in the Yoh Football Center on Monday, May 8, from 12 p.m. to 1:30 p.m. Lunch will be provided. Commencement organizers will present common questions asked by guests and provide the commencement schedule.
Volunteers will receive a free Duke blue polo shirt and Duke straw hat to wear the day of the event, and doughnuts and coffee will also be provided commencement morning.
If interested in volunteering, please fill out this online form by Friday, April 28. Please select "volunteer" on the form.