The Books Student Collectors Love and Where They Found Them
Library's Nadell Prize honors students who collect for learning and entertainment
Students are heavy readers, but there are some students who go the next step and start collecting. Book collecting is inherently personal, expressing the student's interest in reading for enjoyment. It becomes an important part of their intellectual growth.
To encourage student book collections, the Friends of the Duke University Libraries present the Andrew T. Nadell Book Collection contest in alternate years. Winners receive a cash award, Below are the top winners this year, their description of how they got started and samples of their collection – and the books they wish were part of their collection.
Graduate Student Division: First Place (Tie): Colin O'Leary, School of Medicine: The 'Library of Forking Paths': Jorge Luis Borges, His Literary Antecedents & His Descendants
To the casual eye, my book collection appears eclectic, a polyglot hodgepodge of fiction and nonfiction. Closer scrutiny reveals that Jorge Luis Borges – his works, his ideas, and his literary family tree – comprise the unifying thread that ties together these seemingly disparate books.
In true Borgesian fashion, I owe my discovery of Jorge Luis Borges to the conjunction of a mirror and a perspicacious high school Spanish teacher. This teacher saw one of Borges' short story collections reflected on the glass of a bookshelf one afternoon and recommended that I peruse some of Borges' works, starting with his short stories in Ficciones, and particularly "The Garden of Forking Paths." Immediately I found in Borges a kindred spirit; like the man who proclaimed that he imagined "paradise to be a kind of library" I had found the public library in my tiny hometown – and libraries since – to be Edenic.
Using money from odd jobs and summer jobs, I purchased my first book in this Borgesian collection. In the decade since, this collection has grown. A fortuitous long layover in Buenos Aires during senior thesis research allowed me to spend some precious hours roving the streets that Borges did, visiting some of his favorite coffee shops and literary haunts, and most importantly, growing my collection thanks to several voluminous second-hand book shops.
Collection (Sample)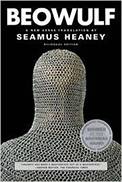 Anonymous. Beowulf: A New Verse Translation. Translated by Seamus Heaney. Norton, 2000.
Beowulf, an Old English poem, details the exploits of Beowulf, an ancient Scandinavian hero, who slays the monster Grendel (and Grendel's mother). Borges frequently translated from Old English and Old Norse. Some scholars call Borges an "unacknowledged medievalist."
Cervantes, Miguel. Don Quixote. Trans. Edith Grossman. New York: HarperCollins, 2005.
Borges had a profound love of Don Quixote. One of his most imaginative stories envisions a 19th century writer Pierre Menard trying to recreate this novel by imagining himself as Miguel Cervantes ("Pierre Menard, author of the Quixote"). Borges also enjoyed playing with the concept of authorship in his stories – like Cervantes before him challenging readers with his introduction of Cide Hamete Benengeli (is this a translator? Another one of Cervantes' versions of himself? A rival? – the reader is left to ponder).
Dante. Inferno. Bantam Classics, 1982.
Calvino, Italo. Invisible Cities. Harcourt Brace, 1978.
Eco, Umberto. Name of the Rose. Mariner, 2014.
Sebald, William. The Rings of Saturn. New Directions, 1998.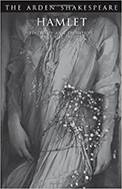 William Shakespeare. Hamlet. Thompson, Ann, and Neil Taylor, ed. London: Arden Shakespeare, 2006.
Borges' lifelong fascination with Shakespeare took many forms. This fascination crystallized in a story called "Shakespeare's Memory" in which Borges tried to extrapolate some of the scant details of Shakespeare's life.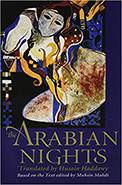 One Thousand and One Nights. Trans. Husain Haddawy. W.W. Norton & Co.: 2008.
This series of stories is a structure that Borges marveled at. He often reflected on the ability of storytelling to divert and distract. A bit of a Shehezerade himself, Borges loved to tell nested stories within stories. Borges' "Garden of Forking Paths" provides a paradigm of this structure and reveals one of the many instances that Borges hearkened back to the tradition of the One Thousand and One Nights.
Wish List: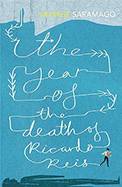 Saramago, Jose. A Year in the Life of Ricardo Reis.
Borges: Selected Poems ed. Alexander Coleman.
The Cambridge Companion to Jorge Luis Borges (Cambridge Companions to Literature) ed. Edwin Williamson.
First-Place (Tie) Jason Todd, Department of Political Science: Century Of Upheaval: War And Revolution In China And Around The World

My collection originated with frequent patrols of the local thrift stores of my hometown in the foothills of western North Carolina. I grew up fascinated by the wider world, an interest fostered through geography bees, old National Geographics, and exchange students. Once enrolled at the University of North Carolina, I declared an international studies major and began learning Mandarin. After graduation, I worked in China for several years before returning for graduate studies in political science. Along every step of this journey, I accumulated books on political upheaval across the globe, from the Russian Revolution of 1917 to the factional maneuvering which preceded the Chinese Communist Party's most recent Party Congress.
I have sourced this collection primarily from local thrift stores and secondhand booksellers, the Bull's Head in Chapel Hill, and my own travels abroad. A few of the more interesting acquisitions merit discussion. An obscure analysis of the Second World War's effects upon governmental organization, American Government at War (1942), was rescued from the Hickory Furniture Mall, where it was being used as a prop alongside Reader's Digest Condensed Books and the like.
Farther afield, Robert Fisk's monumental account of the Lebanese Civil War, Pity the Nation (2001), was purchased a mere stone's throw from the Mediterranean in Byblos, whence came the Greek word for book. Spence's magisterial study, The Search for Modern China (1999), was acquired through trade at a small guesthouse in Yangshuo County, China. One find I am particularly proud of is "Wenhua dageming" shinian shi (1986), a painstaking history of China's Cultural Revolution that saw a brief mainland publication before being banned; I discovered a copy among the odds and ends at a junk market that unfurls on curbside blankets every weekend in the old quarter of Jinhua.

Collection (Sample)
Revolution
Lenin, Vladimir Ilych. Two Tactics of Social-Democracy in the Democratic Revolution. New York: International Publishers, 1969.
I start this collection with a midcentury publication of Lenin's Two Tactics – which outlines his peasant-proletarian approach in lieu of bourgeois democratic revolutions – which I picked up at Chapel Hill's PTA Thrift Store as an undergraduate.
Reed, John. Ten Days that Shook the World. Edited by Bertram D. Wolfe. New York: Viking Books, 1960.
A natural follow-up is a midcentury edition of Reed's classic account of the ensuing Russian Revolution, Ten Days, which I purchased from my hometown Goodwill. My 1944 Modern Library edition of Edgar Snow's "Red Star Over China," which provides a fascinating account of Mao and the Chinese Communists in the 1930's, was also a PTA find and one of the first books I ever read about China.
War and Political Violence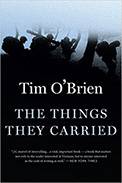 O'Brien, Tim. The Things They Carried. New York: Broadway Books, 1998.
Expertly juxtaposing the humdrum of soldiering with the shattering violence of modern war, O'Brien's The Things They Carried was easily the most engrossing work of my undergraduate American literature survey. Years later I discovered a dog-eared mass-market paperback – much like my own – at a back-alley Hanoi coffee shop, and spent the morning rereading it and wondering what the local clientele thought of O'Brien's account.
Fisk, Robert. Pity the Nation: Lebanon at War. Oxford: Oxford University Press, 2001.
The Cultural Revolution and Its Precursors
Zedong, Mao. Quotations from Chairman Mao Tse-Tung. Beijing: Foreign Languages Press, 1966.
I purchased a first edition of Chairman Mao's little red book at a Friends of the Library sale outside UNC's Davis Library. Two collections of CR-inspired short stories were also acquired locally. Chen's Execution, from the Bull's Head, served as a course text during a semester abroad, while the later volume edited by Chau was recently procured at TROSA.
Chen, Ruoxi. The Execution of Mayor Yin and Other Stories from the Great Proletarian Cultural Revolution. Rev. ed. Edited by Howard Goldblatt. Bloomington: Indiana University Press, 2004.
Chau, W. C., ed. Prize-Winning Stories from China 1980-1981. Beijing: Foreign Languages Press, 1985.
Wish List (Sample)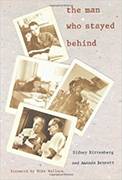 Rittenberg, Sidney, and Amanda Bennett. The Man Who Stayed Behind. Durham, NC: Duke University Press, 2001.
Li, Cheng. Chinese Politics in the Xi Jinping Era: Reassessing Collective Leadership. Washington, DC: Brookings Institution Press, 2016.
MacFarquhar, Roderick, and John K. Fairbank, eds. The People's Republic, Parts I & 2. Vol. 14 of The Cambridge History of the People's Republic of China. New York: Cambridge University Press, 1987.
Undergraduate Student Division First Place: Jessica Lee, "Hamilton to Homer: A Mythoholic's Journey to Becoming a Classicist"
At summer camp when I was eight, I picked up D'Aulaire's Book of Greek Myths, opened to the first page, and was instantly hooked. After obtaining my own copy, the classic children's book became my only reference for mythology until two years later, when I discovered Edith Hamilton's Mythology at my school library. Once I realized there was a realm of gods and heroes and monsters waiting to be explored, like after opening Pandora's box, my world was never the same again. Every time I went to the bookstore, I picked out a new book about mythology—and then I discovered mythology novels, like Rick Riordan's Percy Jackson series.
As a long-time writer, I thought, Why can't I write one myself? So I began to delve into translations of the original epics, forming my own opinions of demigods and villains. In my sophomore year of college, I took my first ever Classics course, and I opened my eyes to a world beyond satyrs and gorgons: seas deep with history, mountain peaks of philosophy, rivers murmuring with ancient languages, and valleys echoing laws that we still hear today.
Every book in this collection represents an increase of knowledge, a step in my journey as I transformed from a child who enjoyed mythology to someone who confidently declares herself to be a classicist today. From D'Aulaire to Campbell, from Hamilton to Homer, this collection is the embodiment of the part of me that dwells in Athens, Rome, and Olympus.
Collection (Sample)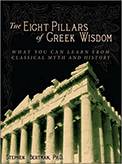 Bertman, Stephen. The Eight Pillars of Greek Wisdom: What You Can Learn From Classical Myth and History. New York: Fall River Press, 2007.
Bertman used select myths as sources of timeless life lessons. To this day I still find myself thinking about his interpretation of the Orpheus myth—that the gods never intended for the bard to succeed in rescuing his wife—and several of his points have helped shape my own way of thinking and my writing.
Campbell, Joseph. The Hero With a Thousand Faces. Novato: New World Library, 2008.
I had already been familiar with the idea of the hero's journey when I learned that Joseph Campbell was essentially responsible for framing the timeless character arc. This was the first of Campbell's books that I purchased, and the first that I read. It was eye-opening to learn that story arcs and character archetypes that exist in many cultures throughout the world, and it has helped shape my academic and my personal writing.
Boatwright, Mary, Gargola, Daniel J. & Talbert, Richard J.A. The Romans: From Village to Empire. New York: Oxford University Press, 2004.
Colum, Padraid. The Children's Homer: The Adventures of Odysseus and the Tale of Troy. New York: Aladdin, 1918.
Riordan, Rick. Percy Jackson & The Olympians, book series. New York: Miramax Books, 2005-2009
Graves, Robert. The Greek Myths. London: Penguin Books, 1992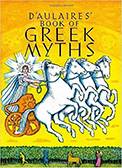 D'Aulaire, Ingri & Edgar Parin. Book of Greek Myths. New York: Bantam Doubleday Dell Publishing Group, 1962.
This was the book that started it all. Being a children's book, the stories within are very sanitized versions of the original mythology. However, they were the first incarnations of the myths that I encountered, textually and visually. Thus, D'Aulaire's has a place of pride in my collection.

Hamilton, Edith. Mythology. New York: Back Bay Books, 1942.
In hindsight, Hamilton's text is more introductory than scholarly, but after D'Aulaire's, it was the first book that made me realize there was far, far more to Classical mythology than was evident in a children's book. It was also my acquisition of this book in ninth grade that relit my love of mythology and started my journey to discovering mythology novels and writing my own.
Wish List
Suetonius & Graves, Robert. The Twelve Caesars. London: Penguin Group, 2007.
Cicero & Dyck, Andrew R. (editor). Catilinarians. Cambridge University Press, 2008.
Pharr, Clyde. Vergil's Aeneid. Bolchazy-Carducci, 1999. (In Latin)
Second Place: Caroline Del Real, The Unfathomable Journey: A Factual and Fictional View of Life Under the Sea
"Consider the subtleness of the sea," Melville urges, "and do you not find a strange analogy to something in yourself?" That the oceans connect the world is a fact both obvious and well known, but how we are connected to the strangeness of the worlds beneath the waves is more mysterious. Dreaded beasts like the Kraken, Scylla and Charybdis, and Melville's great white whale snap at our imaginations with their varied tentacles and teeth. Even in the realm of reality, creatures like basking-sharks, corals, and bioluminescent phytoplankton seem dreamlike. Factual or fictional the ocean and its bounty holds our origin, our curiosity, and our "consideration."
The Shark Lady was my first book. A present to a curious five year old, the illustrations of its heroine Eugenie Clark had me walking on the sea floor, taming fantastic leviathans. The best part was her adventure was real and could actually be mine one day. My collection grew as I did. Verne's Nautilus dropped me on the deck of the Peaquod where Melville sailed me to a small Pacific island to study oceanic reproduction and the soul of the octopus. Every book was an odyssey unto itself, and much like the titular Odysseus, I found myself perpetually tossed into new adventures.
Eventually, my voyage required some context: why was the Arctic whaled after the Pacific, why does Cape Cod carry its name, who the hell entrusted Ahab with a ship? The men and women who authored the answers to these questions were also enamored with the mysteries of living with the ocean. The sea spun the true lives of authors like Earle, Carson, and Nestor into myths. For this reason, I collected a mix of fiction and non-fiction, because, in the sea, it is hard to delineate the two. My collection was mostly purchased at my incredible, hometown bookstore, the Wellesley Book Smith, unless otherwise noted. When collecting, I look for stories that touch the ambiguity between fact and fiction. The ocean is the last place on earth where fantasy could be real, and these accounts of fantastic creatures and the journeys to them satisfy this duality.
Collection (Sample)
Fiction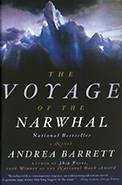 Barrett, Andrea. The Voyage of the Narwhal. New York, Norton, 1998.
This vividly imagined maritime yarn was passed down to me from my mother's library. The Voyage is set in the late 1850s, an exciting threshold between the end of the whaling era and the dawn of Darwin's search for biological knowledge to explain how humans might be fundamentally connected to it all. It takes a journey to the Arctic to illustrate that it might be easier to sail the whole ocean than to discover the depths of oneself. The evanescent descriptions of Barrett's water world made me feel a part of the crew and the metaphor the moment I picked up the book.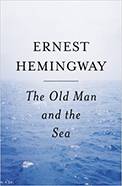 Hemingway, Ernest. The Old Man and the Sea. New York, Scribner Paperback Fiction, 1995.
Hemingway describes the pure strength of the ocean best. The roiling battle between man and nature captured my attention when I read it for a class in the eighth grade; I bought my own copy soon after. The power of the ocean is a theme authors often touch upon, but I fell in love with the raw imagery, lack of flourish, and how real Santiago's experience felt.
Homer. The Odyssey. Translated by E. V. Rieu, London, Penguin Classics, 2009.
Melville, Herman. Moby-Dick, Or, The Whale. Reprint. UK, Oxford University Press, 2008.
Verne, Jules. 20,000 Leagues under the Sea. 36441st edition ed., Annapolis, Naval Institute Press, 1993.
Non-Fiction
Carson, Rachel. The Edge of the Sea. Boston, Houghton Mifflin, 1998.
Kurlansky, Mark. Cod: A Biography of the Fish That Changed the World. New York, Penguin Books, 1998.
Cod was a book initially borrowed (and eventually gifted) from my mother. Even at first read, I was stunned by how Kurlansky could write into being the intricate fabric of life by which one codfish is connected to another, and they are linked to a human way of life, and both humans and fish are linked to their surroundings. Salt was purchased soon after. Each time that I read Kurlansky, I gain some new awareness and connection to natural beauty through its deeply realized biography.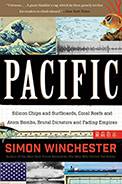 Winchester, Simon. Atlantic: Great Sea Battles, Heroic Discoveries, Titanic Storms, and a Vast Ocean of a Million Stories. New York, Harper, 2010.​
Pacific: Silicon Chips and Surfboards, Coral Reefs and Atom Bombs, Brutal Dictators, Fading Empires, and the Coming Collision of the World's Superpowers. New York, Harper, 2015.
Simon Winchester's mega-histories Pacific and Atlantic were bought new and used respectively. Adventure journalist-meets-geologist, Winchester gives a kind of broad, aerial view of the two oceans that I first came to appreciate for facts auxiliary to some of my favorite fiction. Like works by Carson and Kurlansky, these books earned their permanent place because they read like an epic story, an odyssey made up of seminal moments in humanity's relationship to the ocean. But, incredibly, they are true.
Wish List (Sample)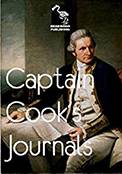 Cook, James. The Journals of Captain Cook. London, Penguin Books, 2003.
Cousteau, Jacques-Yves, and Frédéric Dumas. The Silent World. New York, Harper & Brothers Publishers. 1953
Coleridge, Samuel.'The Rime of the Ancient Mariner' in Lyrical Ballads. London, J&A Arch, 1798.