Blue Devil of the Week: Working on the Grid
Aurel Selezeanu ensures the University and Health System have power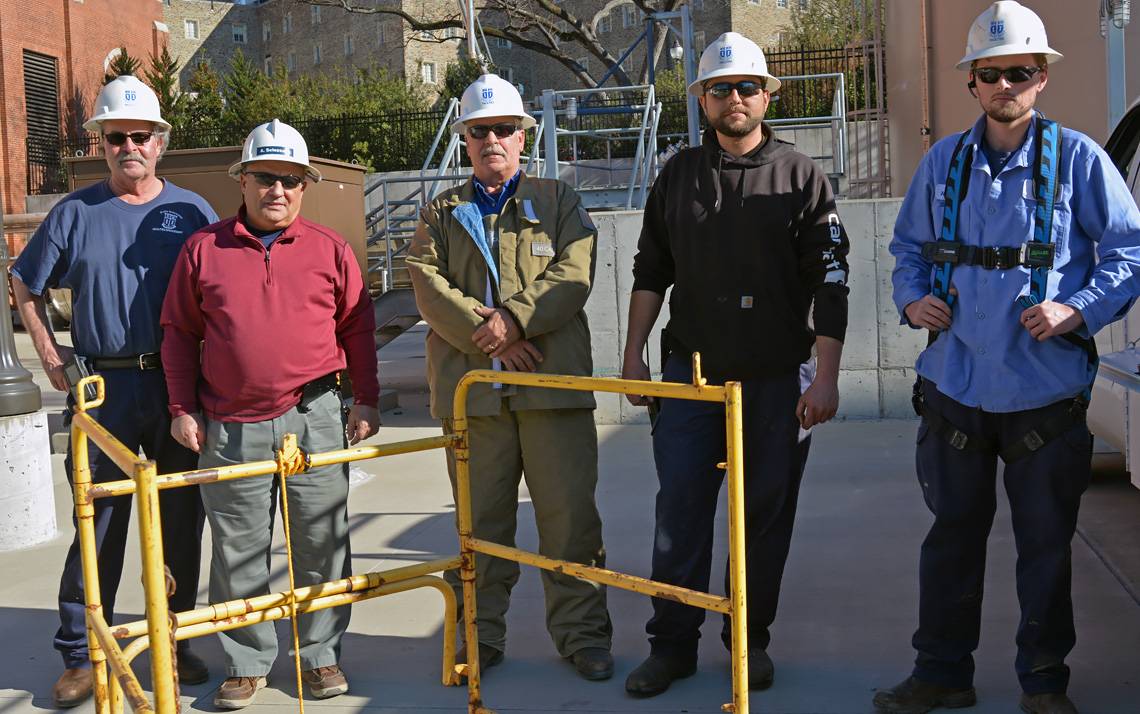 "Our team of 10 people builds and maintains Duke's high voltage system. We also oversee the generator plants that provide emergency power, and are responsible for all the light poles on campus.
The campus power demand has more than doubled in the last 30 years, from about 30 to 80-plus megawatts. This huge increase is the result of the growth at both the medical center and the university. In 1995, Duke was one of the first universities in the south to implement a metering system which allows us to monitor the system from anywhere on campus. Now every university has a sophisticated metering system, but Duke was the pioneer.
I'm connected with the power system 24/7. When I get an alarm, I know there's a problem. I can connect with the system via my laptop from home. I'm also the field guy. I'm the guy running around the campus fixing the power grid.
The most important part of my job is working with my team. My stress level is reduced because I know I have a backup. If I call anyone on my team in the middle of the night, I know they will be here to work with me. Having a crew like this makes my life a lot easier. This is not a job. It is a commitment. We work nights, weekends and in any type of weather, even up to our knees in the snow, in order to fix a problem. We are always on site for major events like football and basketball games and do not leave campus if a major storm is approaching. We know that a loss of power on campus can be detrimental to patient care and research, and we are committed to keeping it on."
Aurel Selezeanu
High voltage engineer and assistant director, Electrical Services, Facilities Management Department
30 years at Duke
Nominate a colleague for Blue Devil of the Week.