Wind Symphony Concert to Celebrate Former Conductor's 97th Birthday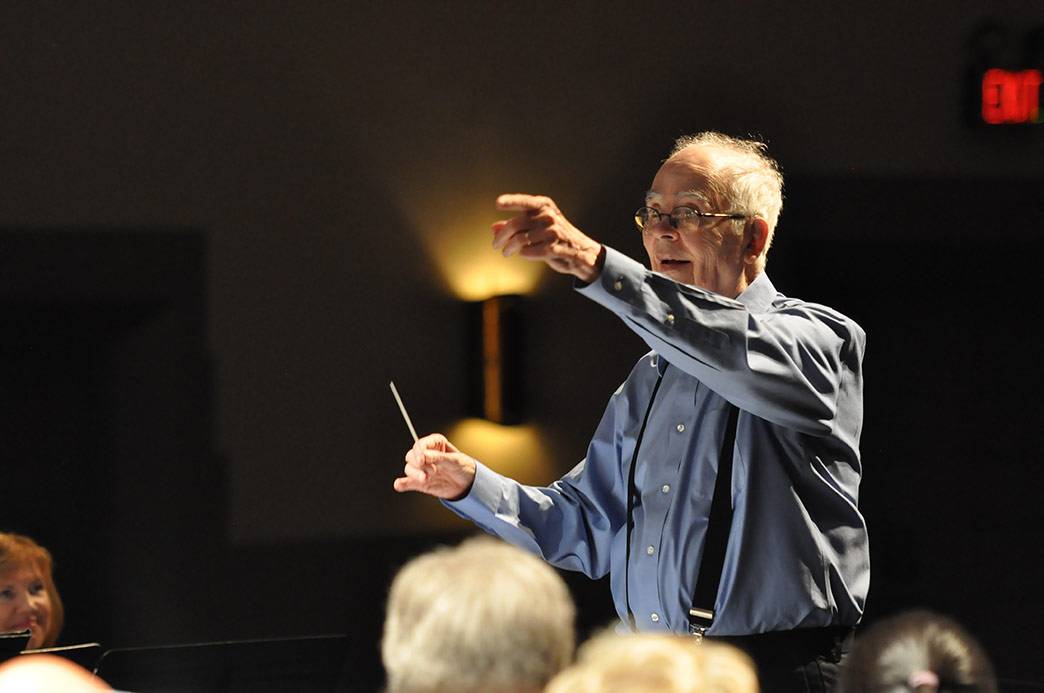 At 97, music professor emeritus Paul Bryan is still active with the euphonium and keeping up with the Duke Wind Symphony. The symphony will return the honor on Thursday with a concert celebrating the birthday of its former conductor.
The free concert will be at 8 p.m. Feb. 23 in Baldwin Auditorium.
Bryan conducted the wind symphony from 1951-1988. The concert includes classics from Bryan's era such as "Dear Old Duke" and "BOYA Concert March," as well as a premiere performance of Robert Langenfeld's "Curtain in the Sky." Former wind symphony alumni will join current students on stage.
Guests will include conductor Miguel Etchegoncelay, composers Robert Langenfeld and Phillip Rhodes, and Duke faculty composer Anthony Kelley.
Oh, and there will be cake. For more information, click here.