Sharpen Tech Skills Over Lunch
OIT's free Learn IT @ Lunch series returns through April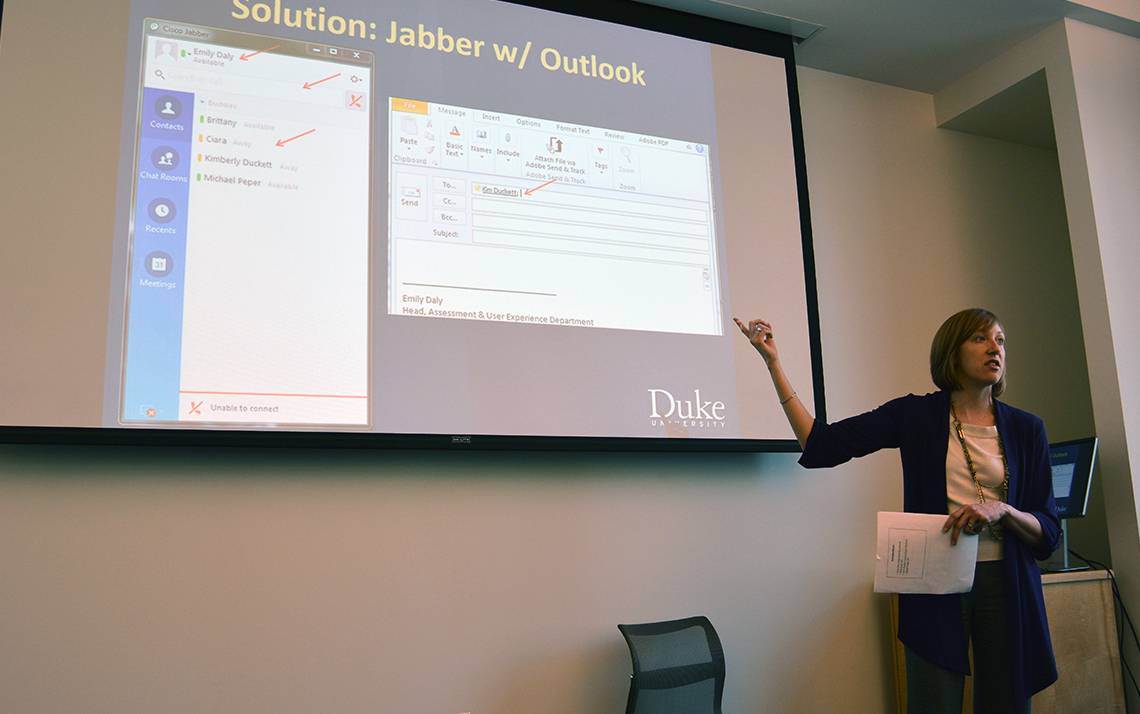 Bring a brown bag lunch and hear from technology experts about tools and tips that can simplify a workday.
Learn IT @ Lunch, a free series of seven workshops organized by the Duke's Office of Information Technology, is offering new sessions through April 19.
Upcoming sessions include "DukeBox: The New User Experience" on Feb. 15 and "Managing Your Online Presence" on March 22.
During the session on Box, participants will learn about the differences in the web application interface, including an overview of new features available to all Duke users. No prior experience with Box is required to attend the session. Box is Duke's cloud-based storage and collaboration service that is available for all Duke University and Duke Health faculty, staff and students.
"Learn IT @ Lunch is a nice way to make connections around campus," said Christine Vucinich, Duke OIT's technical education and outreach coordinator. "I can't tell you how many presentations I've been to where people have questions, are trying something out in their area, are making connections with people interested in these topics, or are learning something new."
Each session includes a presentation followed by a Q&A period. Registration is not required; however, seats are available on a first come, first served basis.
Find the full schedule of sessions here.