Said@Duke: Stephane Dunn on Race and the Academy Awards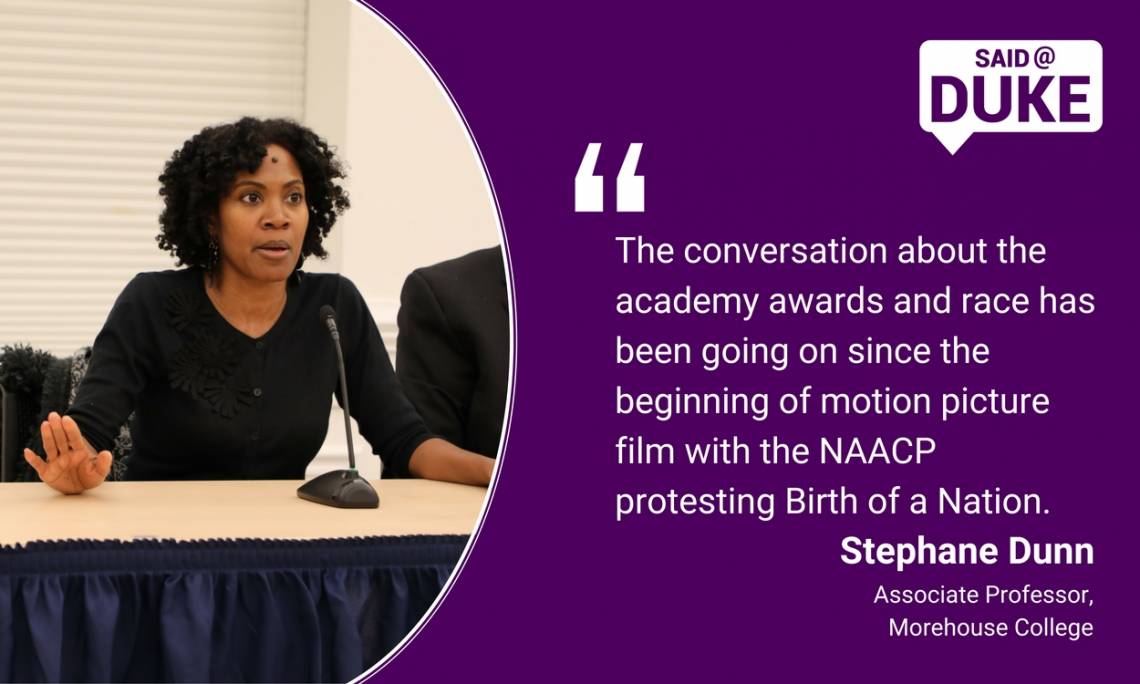 Stephane Dunn, associate professor and director of the Cinema, Television and Emerging Media Studies program at Morehouse College, joined Mark Anthony Neal, professor of African and African American Studies at Duke, for a talk, "#OscarsBlackAF?: The State of Black Hollywood." The event took place on Thursday, Feb. 9, and was sponsored by the Duke Council On Race and Ethnicity (DCORE).
To see more Said@Duke, click here.