Student Photo Exhibit "Tomato Republic" Debuts at Smith Warehouse
Haoyang Zhao, a second-year graduate student in Duke's MFA in Experimental and Documentary Arts program, is displaying his work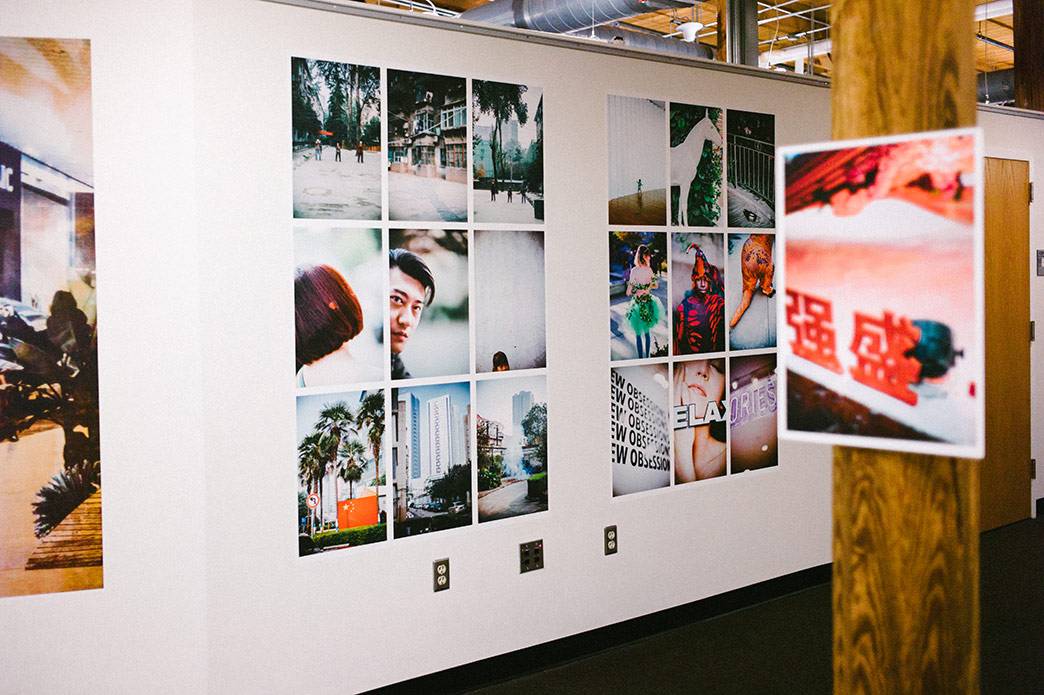 Haoyang Zhao, a second-year graduate student in Duke's MFA in Experimental and Documentary Arts program, has always had a knack for photography. Starting at a young age, Haoyang carried a small camera to capture interesting moments of life. He studied economics in college but quickly decided that he wanted a change.
"Photography is really what I wanted to pursue, not as a career but perhaps a springboard for what I can do later on," he says.
He seems to be doing alright.
Haoyang's first photography exhibition, "Tomato Republic," recently debuted at the Installation Array at Smith Warehouse, where it will be available for viewing until late January 2017. "Tomato Republic" is based on a series of photographic diptychs made across the United States, United Kingdom, and China.
In the MFA program, Haoyang is exploring and utilizing many kinds of mediums -- photography, film, and other type of new media. This has heavily influenced his work and provided a platform to try new things while expanding his knowledge of his own more traditional practices. He says his photography style is influenced by many different photographers, and he has tried to incorporate different types of inspiration into his exhibit.
"My exhibition came about rather naturally and is an extension of the work I am currently focusing on. I wanted to focus on the nature of the object," he says, adding that he used the space of the Installation Array room to his advantage. "I experimented with using 3D pieces throughout the space. Using 3D really brought some of my pieces to life, giving a sculpture-like appearance, filling the space, and allowing depth."
Haoyang wants viewers to feel like "they are walking into a space, like a mall, with gigantic aesthetically pleasing displays. However, I want my work to also entice people to pay attention to the more minute details, like having a fortune cookie with five slips of paper. I want people to be curious what the five slips say but also appreciate the overall piece.