Blue Devil of the Week: Looking at the Past to See the Future
Valerie Gillispie preserves records as official keeper of Duke history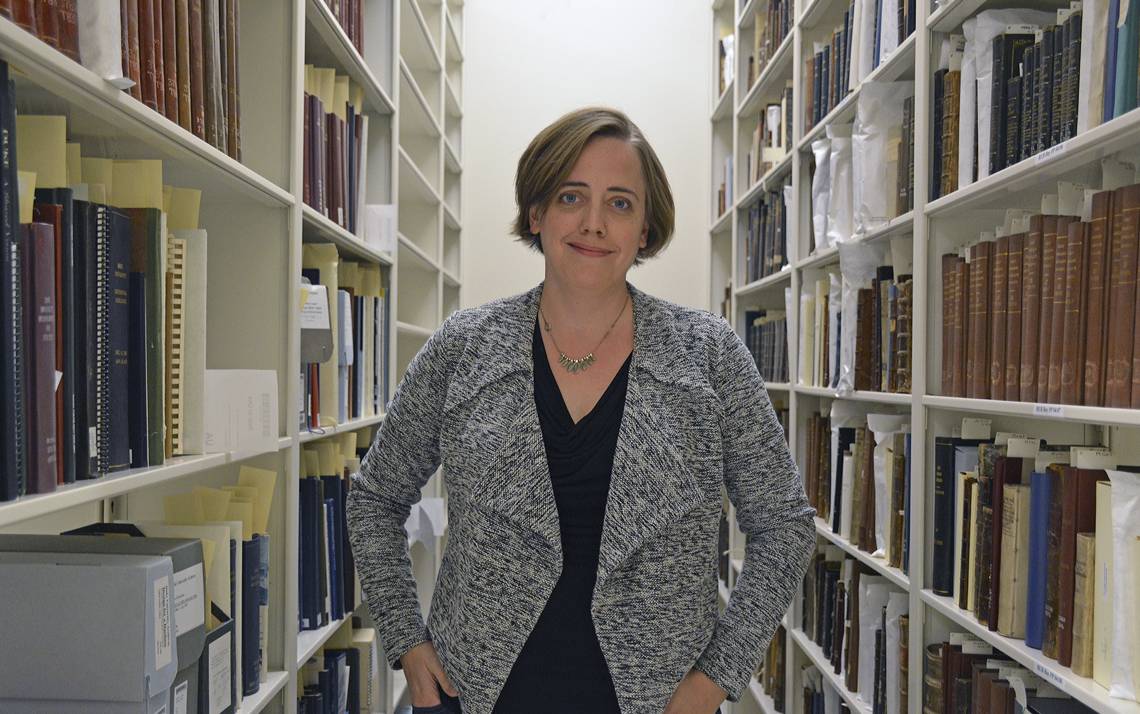 "I'm passionate about archives because I believe we have to understand our history in order to move forward. When I came to North Carolina for graduate school, the first collection I worked on was the papers of a rural sociologist. In it was a letter from a woman working as his assistant during the Great Depression who wrote 'I'm sorry it took me a few days to get back to you, but I couldn't find my pen.' It made me realize that you have to understand the full context of where people are coming from and what's happening in their lives personally and socially.
At Duke University Archives, we collect papers from presidents and faculty, but also student groups and student government, individual campus offices and even alumni to understand what the campus experience is like at any given time. It's a way of understanding that Duke isn't a monolithic institution, but a place that is experienced by many different people in many different ways and a place that is constantly changing.
My favorite part of my job is when a researcher makes a new discovery using our collections. Sometimes people think we've read everything or we know all the parts of Duke history, but that's not true—there are millions of documents in the University Archives. When a new discovery is found and we're able to share it, it's a rewarding thing because we're providing the tools for new understandings and new historical interpretations."
Valerie Gillispie
University archivist, David M. Rubenstein Rare Book & Manuscript Library
5 years at Duke
Nominate a colleague for Blue Devil of the Week.