Blue Devil of the Week: Duke's Master of Plaster
Elias Mercado has done construction work for more than 30 years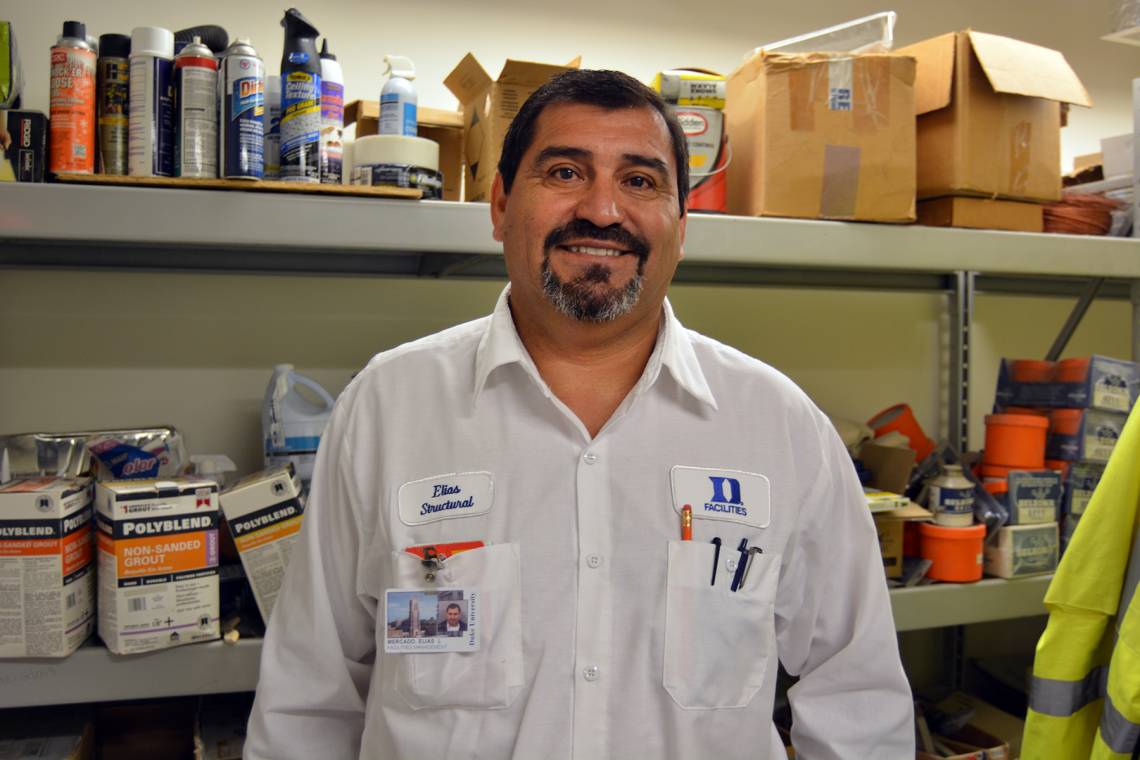 "To do my job, you have to have good hands. It's a lot of work that you touch, so it's the most important thing you can have. I started working construction when I was 17 and I've done it since then. I'm 49 now.
I remember the first job I had, my hands cramped up, so I said to myself I would work hard on making them better. I started doing exercises to make them strong and it took a lot of practice, but it's what you have to do when you enjoy construction work. It's hard and heavy, but at the end of the day, you can look at what you've done and it's nice.
We still use plaster for projects because of Duke's old buildings, even though a lot of people now use dry wall. There are three steps to do the process of plastering. First is demolition to remove the damaged plaster and cut it out. Then, we put the plaster back. We start with a 'scratch coat' because to put it on you scratch with your tools, then a second layer called a 'float coat' to bring thickness back. We finish with a 'white coat' because of the color of the plaster.
I try to do the best work I can, always trying to perfect everything. I get to use materials they used 100 years ago, which is something you don't see every day."
Elias Mercado
Master plaster mason, Facilities Management Department
19 years at Duke