Blue Devil of the Week: Keeping the Peace in Parking Lots
Jerome Ballew uses a smile to help enforce parking policies on campus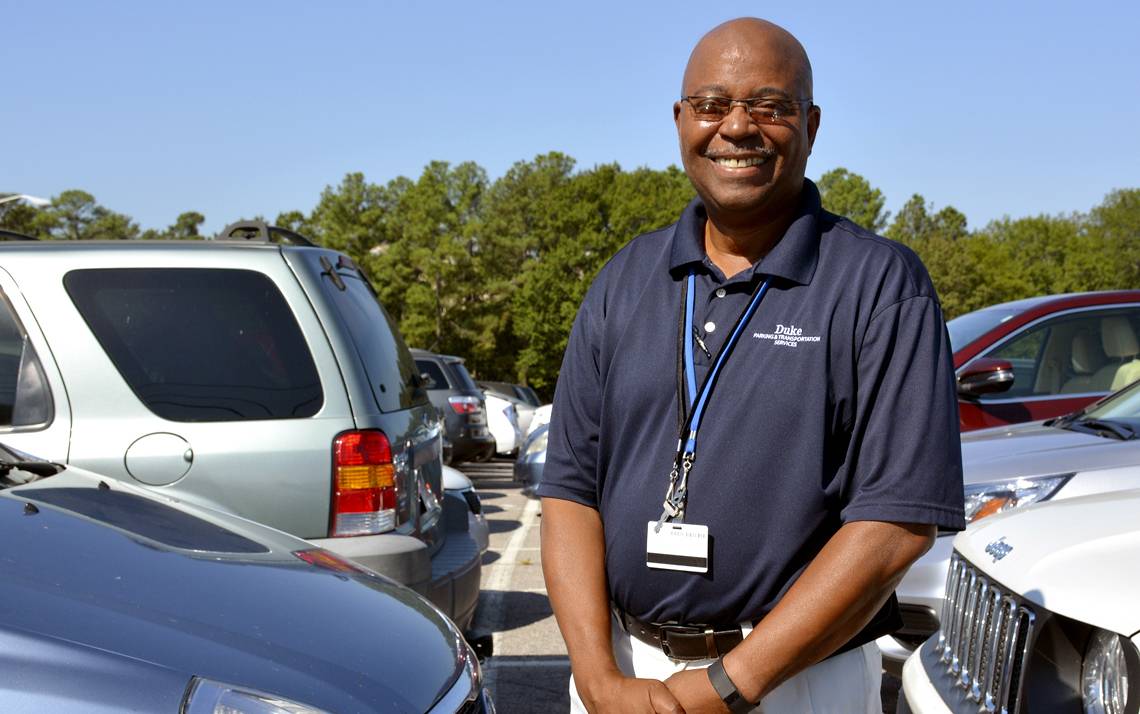 "We have a total of seven officers, and we're supplemented by Duke Police. We're all out there checking lots and such. We're the eyes and ears of our department, so we're also looking to see if signs need to be repaired or if parking lots need to be restriped. I generate between 15,000 and 18,000 steps on my Fitbit every day.
To do this job, you have to have an iron clad disposition. Many times, if we're writing citations, we're approached by students and visitors that aren't very pleased. Our ability to diffuse a potential hostile situation is critical, so it's important to be very personable. The more pleasant you are, the better. We're just trying to ensure everyone parks safely and there's enough parking for everybody.
I always refer to everyone as 'sir' and 'ma'am.' It's a matter of respect. It puts them at ease and lets them know they're important in our day-to-day interactions. It could be an 18-year old student or 75-year old patient; they're all 'sir' and 'ma'am' to me.
I love interacting with students because any change in our country starts on college campuses. I love their excitement and enthusiasm. In many respects it makes me feel young."
Jerome Ballew
Supervisor, Parking and Transportation Services Enforcement
3 years at Duke
Nominate a colleague for Blue Devil of the Week.