Looking Back at the MOOC Revolution
Retiring online education leader Lynne O'Brien reflects on Duke's MOOC ventures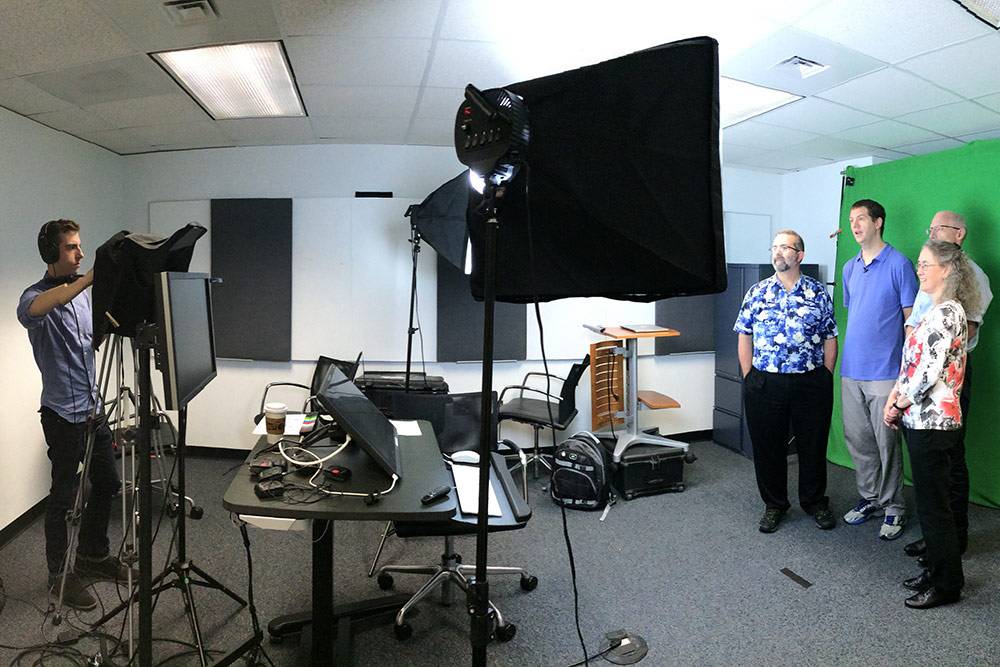 As head of Duke's digital and online education ventures, Lynne O'Brien has helped Duke navigate the rapidly changing world of online education – most notably with its foray into Massive Open Online Courses (MOOCs).
Duke joined the MOOC movement in 2012 by partnering with Coursera, a prominent online platform through which online courses are taught and distributed.
O'Brien, Duke's associate vice provost for digital and online education initiatives, is stepping down from her post, working part-time now through the end of 2016. Here, she discusses her experiences with MOOCs and other online education programs.
Q: When Duke first got involved in online education, did you know what to expect of the experience? Did Duke see it as a new frontier to explore?
O'Brien: MOOCs came on the scene at a time when there was a lot of public discussion about college cost, access to higher education, student debt and a perceived gap between graduates' skills and employer needs. The founders of Coursera and edX suggested MOOCs might address some of those concerns.
Our first year with Coursera was a wild ride because we had more faculty than we expected who wanted to try their hand at creating a MOOC, no one with experience producing or running such courses and a sense of competition with other elite schools.  But Duke's reputation for innovation is well deserved. We had MOOC courses up and running within 12 weeks of signing our agreement with Coursera. That speed is not a typical academic timeline!
Although I didn't know what to expect, I was excited about sharing some elements of a Duke education with people around the world. I also was curious about open-ended, large-scale experimentation with technology for teaching.  I was reminded of the iPod project that Tracy Futhey launched years ago, where we sensed that mobile devices were likely to have wide adoption by students and broad impact on academia but could only be sure by letting faculty and students try out those devices. The MOOC initiative had some of the same feel to it.
Q. What has surprised you the most about MOOCs? 
O'Brien: Although Duke was already a global education institution, our MOOCs definitely reached new groups of learners, many of whom wrote to express their profound gratitude for new educational opportunities. The learners in Duke MOOCs were also quite vocal about activities that were effective and ones that were not, and in many cases, noticed things that we would not have expected. The analysis of the learner experience in MOOCs has given us much to think about in terms of designing effective campus courses and effective online courses.
Q. Is there a single thing you hear the most from faculty members upon completion of their first online courses?
O'Brien: Yes: creating an online course is way more work than they expected at first, and not at all like creating a campus course.
Q. The Coursera model has changed quite a bit in its five years, notably adding more certificates, more paid courses and a move to an on-demand model. Have students responded favorably to these changes?
O'Brien: It's mixed: Coursera and other MOOC platform providers have rapidly evolved their models to better fit the needs of paying students, most of whom already have some college education and are looking for career-oriented skills. Those students are mostly positive about the changes. But the changes in Coursera's model limit the choices faculty have about trying different approaches, restrict access to parts of the courses for non-paying students and favor some subject areas over others.
Professor Dalene Stangl works with statistics in an online course.
Q. How do you view the role of MOOCs today as part of the whole higher education landscape?
O'Brien: Almost no one uses the label "MOOC" anymore, in part because the courses today are very different from early MOOCs, and in part because there was so much criticism that followed the hype about early MOOCs. However, both the early MOOC experiments and the new models that have followed are continuing to have an impact on both campus and online education.
For example, here at Duke, we're reusing materials from our earlier MOOCs to offer a different style of Alumni Education short course. And we're offering in-person help sessions to Duke students who want to learn Java programming from our Coursera Specialization but aren't looking for the traditional schedule or credit of a regular Duke course. I think the future will hold a much broader mix of online and in-person education, some for credit and some for personal development, some taken during the residential college experience and some taken on an ad hoc, as needed basis throughout a person's lifetime.
Q. Online education is more than just Coursera. For example, Duke has an online languages program in which it offers courses in Creole to students at the University of Virginia, while Virginia offers classes in Tibetan to students here at Duke, all online. How has a program like that added value to the Duke experience?
O'Brien: Using online tools in the less commonly taught languages program makes it possible to offer specialized topics to interested students who are distributed on different campuses.
Other non-MOOC online strategies do just the opposite; that is, they let faculty who are in other places, even other countries, bring their expertise to campus students. In global health courses, for example, we have faculty experts in other countries who offer both live and pre-recorded sessions with campus students. (See several examples here)
I think we'll see more opportunities in the future where distributed experts and distributed learners find each other online and can engage in collaborative, personalized and flexible educational activities.