English Department Holds Outdoor Reading of 'The Great Gatsby,' Wednesday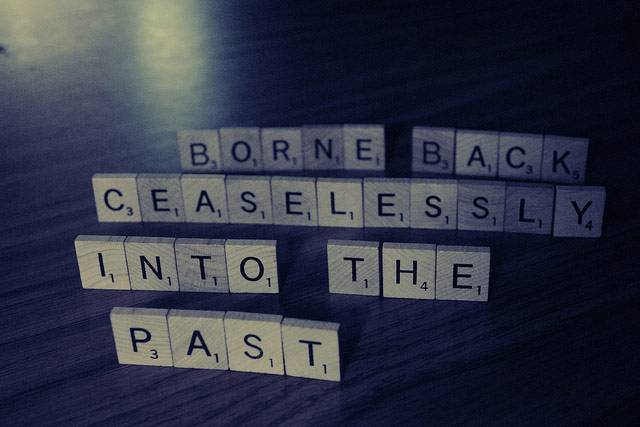 These lines are meant to be read out loud:
"Gatsby believed in the green light, the orgastic future that year by year recedes before us. It eluded us then, but that's no matter—tomorrow we will run faster, stretch our arms further . . . And one fine morning—
"So we beat on, boats against the current, borne back ceaselessly into the past."
It's the famous last lines of F. Scott Fitzgerald's "The Great Gatsby," and the Duke Department of English is inviting the Duke community to join department students, faculty and staff in reading the entirety of the masterful novel Wednesday, Sept. 21, under a tent on the Duke Chapel quad. Duke President Richard H. Brodhead will kick off the reading at 10 a.m.
The reading follows recent department marathon readings of Milton's "Paradise Lost" and Shakespeare's sonnets.
For more information, contact Michelle Dove at michelle.dove@duke.edu.