Blue Devil of the Week: A Nurse with 36,000 Patients
Renee Gorby serves all faculty and staff as a resource to improve their wellness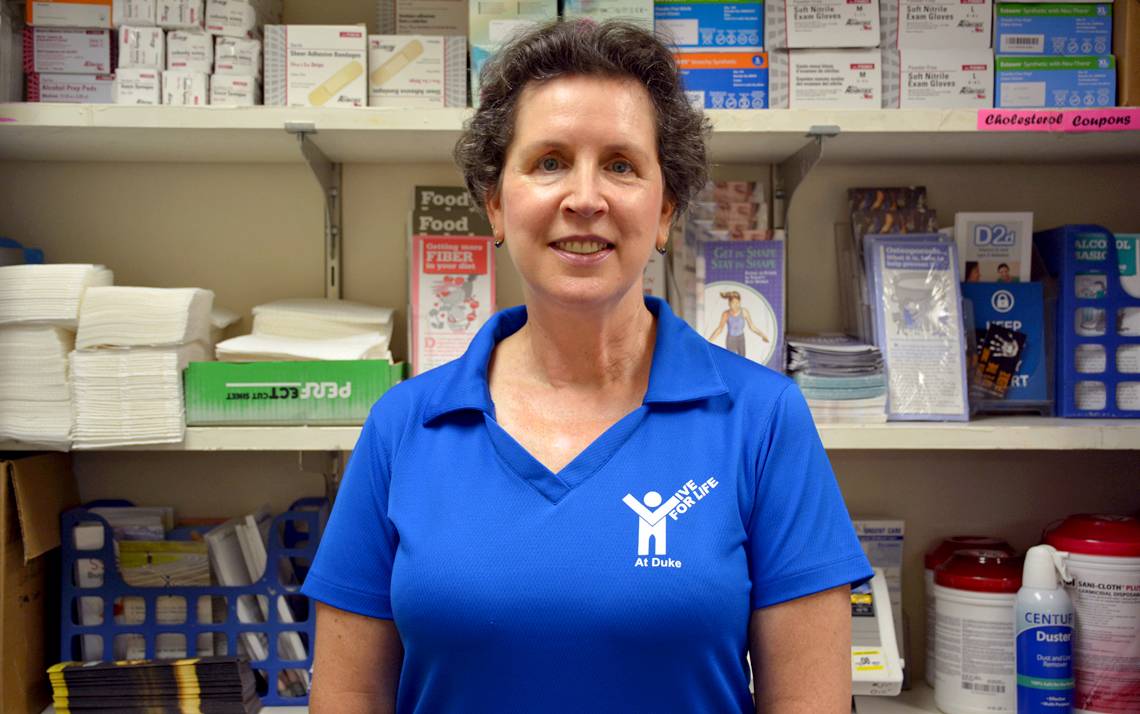 "One thing I love about my job is you get an opportunity to meet all kinds of people and they trust you with their private matters. In nursing, you go beyond the superficial so you can get to know people. That's a privilege.
Let's face it: people are busy and a lot of time they think health is important but it's not an urgent matter. If you can help them understand the importance of dealing with wellness in a practical way, you can get people to back away from their problems, whether they need to lose weight, take fewer medications or just feel better.
When people are enrolled in Pathways to Change or Steps to Health, I love doing the six and 12-month check-ins because at that time you get to see where they were and where they've come. Hopefully they made progress, but even if they stalled you can tighten up goals into action steps so they don't see it as failure. Making change is hard.
People tell us all the time, 'I didn't realize how poorly I was feeling until I started feeling better.'"
Renee Gorby
HealthCheck Nurse for LIVE FOR LIFE, Duke's employee wellness program
3 years at Duke
Want a snapshot of your health? Meet with Renee Gorby and other LIVE FOR LIFE nurses by scheduling a free, confidential HealthCheck.
Nominate a colleague for Blue Devil of the Week.