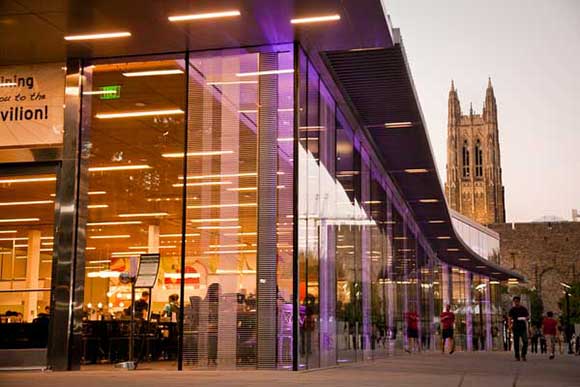 A late day view of Penn Pavilion on Duke's campus, one of the many Duke Blue moments captured in the new coffee table book from Duke Photography.
Read More
Bring on the cold weather, settle into a cozy chair, and grab a title or two from this diverse stack of winter books representing the latest in scholarship and fiction from Duke faculty and staff. Here are the new and forthcoming releases, spanning anthropology, higher education, medicine, politics, religious reconciliation and Duke athletics.
Many of the books, including new editions of previous titles, can be found on the "Duke Authors" display shelves near the circulation desk in Perkins Library. Some are available as e-books for quick download. Most can also be purchased through the Gothic Bookshop. 
[Duke Today will provide similar updates in the future. If you are a member of the Duke faculty or staff who will be publishing a book of interest to a general audience, send us a message about it along with your publisher's brief description.]
William H. Chafe: "Hillary and Bill: The Clintons and the Politics of the Personal" Revised and expanded. (Duke University Press, Jan. 2016)
In this new edition, the Duke professor emeritus explores how Hillary Clinton adopted a new persona as a U.S. senator, returning to the consensus-oriented reformer she had been before she met Bill Clinton. She kept this persona as secretary of state, establishing personal ties with foreign leaders and reaching out to average citizens in the countries she visited. Chafe says "the key question is which Hillary Clinton will be the presidential candidate -- the person who reaches out to others and seeks collaborators or the Hillary who demonizes the opposition and fiercely protects her privacy and self-image."
Charles E. Cobb: "This Nonviolent Stuff'll Get You Killed: How Guns Made the Civil Rights Movement Possible" (Duke University Press) 
New in paperback and with a new preface, Cobb's history recovers the story of the vital role that armed self-defense has played in the survival and liberation of black communities. Cobb, a former activist with the Student Nonviolent Coordinating Committee (SNCC) and a visiting activist scholar at Duke, draws on his own experiences in the civil rights movement and lays bare the paradoxical relationship between the nonviolent civil rights struggle and the long history and importance of African-Americans taking up arms to defend themselves against white supremacist violence.
Denise Comer, co-author: "It's Just a Dissertation. Transforming Your Dissertation From Daunting to Doable to Done" (Fountainhead Press)
Academic culture too often creates unrealistic, overly idealistic perceptions about what it takes to write a dissertation. This dissertation guide, co-authored by an associate professor of the practice of writing studies and director of First-Year Writing at Duke, is a blend of writing expertise and therapeutic perspectives.
Denise Comer: "Writing in Transit" (Fountainhead Press)
Written for upper-division writing courses across the disciplines and first-year composition classes, Comer's book offers a two-tiered approach to multidisciplinary writing known as writing transfer. This approach encourages students to reflect on what they learn in one context about writing, and then apply, this knowledge for other disciplinary or multidisciplinary contexts.
Brian Coyne, co-author: "Clinical Exercise Electrocardiography" (Jones Bartlett Learning)
Coyne, a clinical operations supervisor in Duke's Cardiac Diagnostic Unit, addresses the needs of exercise physiologists, nurses and other health care professionals working in a clinical exercise setting. The book, available in in the DUMC bookstore at Duke South, is written in an easy-to-read bulleted format perfect for quick reference. Individual chapters can be purchased online.
David Marshall, Timothy E. Kimbrough, contributors: "A House Divided? Ways Forward for North American Anglicans" (Wipf & Stock)
Based on a series of Anglican-Episcopal conversations hosted at Duke in 2014 about divisions in North American Anglicanism, opens with a foreword by the Archbishop of Canterbury Justin Welby and contains contributions from church leaders as well as Duke Divinity School students, alumni, faculty member David Marshall, and a visiting lecturer, Timothy E. Kimbrough.
Ariel Dorfman:  "Allegro" (Stella Maris, published in Spanish)
The literature professor's new novel is narrated by Mozart during three moments of his life (as a child in London, as an anguished young man in Paris and as someone who sees death approaching in Leipzig). The novel is structured similar to a detective story, with Mozart trying to find out if Johann Sebastian Bach was murdered by a rogue eye surgeon who later also operated on Handel. It's a story of friendship, betrayal, music as a way in which humanity defies death -- and also an indictment of the 18th century's injustices with parallels to our time.
"Duke Blue: Moments" (Duke University Stores)
Life at Duke is a collection of moments: A conversation after class on the West Campus quad; A game of catch between East Campus dorms; A question at a library help desk. These are just some of the moments that make up life at Duke. Authored by Scott Huler with 260 pages of photographs, this new coffee table book will help you relive your own Duke Blue moment.
Laura Florand: "A Wish Upon Jasmine" (Google Books)
Florand, a lecturer in the Department of Romance Studies, takes readers to the south of France, a world of heat and fragrance and ancient tales through the stories of the five powerful Rosier cousins and the women who win their hearts. Recently, NPR selected her fiction for its list of the Top 100 Romances, spanning a time period from Jane Austen to today.
Mary McClintock Fulkerson, co-author: "A Body Broken, A Body Betrayed: Race, Memory, and Eucharist in White-Dominant Churches" (Cascade Books of Wipf and Stock Publishers)
Fulkerson, a professor of theology at Duke Divinity School, and co-author Marcia W. Mount Shoop call for mainline Protestant churches to acknowledge and address the wounds caused by racial injustice and white privilege that continue to harm and diminish the life of the church.
Ahmad R. Hariri: "Looking Inside the Disordered Brain: An Introduction to the Functional Neuroanatomy of Psychopathology" (Sinauer Associates, Inc.)
Hariri, a professor of psychology and neuroscience, uses a combination of research strategies -- including neuroimaging and abnormal and clinical psychology -- to describe the implications of three neural circuits. The book also covers areas of interest for students in social science and the humanities, including philosophy.
Arianne Hartsell-Gundy, co-author: "Literary Research and British Postmodernism: Strategies and Sources" (Rowman & Littlefield)
Hartsell-Gundy, the head of Duke Libraries' humanities section and librarian for literature and theater studies, offers strategies for researching this postwar period of literature. The book's definition of "postmodern" includes any British literature following World War II that engages issues central to postmodern theory, including the social construction of gender, sexuality, and power; the subjectivity of truth; technology as a social force; intertextuality; metafiction; post-colonial narrative; and fantasy.
Mbaye Lo, co-editor: "Muslim Institutions of Higher Education in Postcolonial Africa" (Palgrave Macmillan)
Lo, an assistant professor of the practice of Asian & Middle Eastern Studies, explores the evolving encounter between the diversity of local Islamic knowledge and the politics of transnational Muslim education trends. Contributors include Islamic education scholars and administrators in Muslim institutions. Using theoretical studies, case studies of these institutions and analyzing issues of intellectual viability and graduate visibility in these institutions, this volume will serve students from a variety of disciplinary backgrounds.
Randy L. Maddox, general editor: "The Works of John Wesley Volume 27: Letters III (1756-1765)" (Abingdon Press)
The Wesley Works Editorial Project, which is hosted by the Center for Studies in the Wesleyan Tradition at Duke Divinity School, has published a new volume of the works of John Wesley, one of the founders of Methodism, in conjunction the launch of a website for the project. The project, which includes a team of international scholars researching the theology of John and Charles Wesley, is now under the direction of Randy L. Maddox, the William Kellon Quick Professor of Wesleyan and Methodist Studies at Duke Divinity School.
Dr. Daniel Laskowitz, co-editor; Ellen Bennett, contributor: "Translational Research in Traumatic Brain Injury" (CRC Press)
This reference textbook covers the spectrum of traumatic brain injury from the perspectives of neurology, neurobiology, psychiatry, intensive care medicine and other disciplines. Neurology professor Laskowitz, assistant professor Bennett and neurobiology Ph.D. student Kamesh Krishnamurthy authored chapters on subjects from genetic influences in traumatic brain injury and secondary neuronal injury.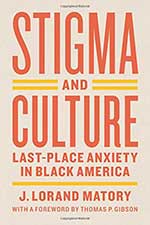 J. Lorand Matory: "Stigma and Culture: Last-Place Anxiety in Black America" (University of Chicago Press)
A professor of cultural anthropology and director of the Center for African and American Research at Duke, Matory shows how ethnic identification in the United States and around the world is a competitive and hierarchical process. Alongside stories from his own life in academia, Matory sketches the university as an institution that, particularly through the anthropological vocabulary of culture, encourages the stigmatized to stratify their own.
Gilbert W. Merkx, co-editor: "Internationalizing the Academy: Lessons of Leadership in Higher Education" (Harvard Education Press)   
Merkx, a professor of sociology and the former vice provost for international affairs at Duke, offers a detailed look at efforts to bring expanding portfolios of international programs to U.S. campuses. At a time when colleges and universities are scaling up their international ventures, this volume provides a useful resource for higher education leaders and policy makers.
Dr. J. Lloyd Michener, co-editor: "The Practical Playbook: Public Health and Primary Care Together" (Oxford University Press)
Dr. Michener, professor and chair of the Department of Community and Family Medicine at the Duke University School of Medicine, offers professionals in primary care and public health a roadmap to integrating their work with the larger goals of population health. In addition to Dr. Michener, other Duke Community and Family Medicine faculty contributors to the book include Frederick S. Johnson, Justine Strand de Oliveira, Michelle J. Lyn and Mina Silberberg.
"Nasher10: Celebrating a Decade," edited by Wendy Hower (Nasher Museum of Art at Duke University)
This 200-page keepsake publication celebrates the museum's collections, exhibitions, educational innovations and community involvement over the past decade while looking forward to future decades. An important story in "Nasher10" is the museum's special collection emphasis on work by artists of African descent and global, emerging artists of color. This curatorial focus is ideal for a museum located in Durham, long a center of African-American commerce and culture. Hower is the director of engagement and marketing at the Nasher.
Natalia Mirovitskaya, co-author: "Development Strategies and Inter-Group Violence" (Palgrave Macmillan)
Mirovitskaya, faculty member at the Duke Center for International Development (DCID) in the Sanford School of Public Policy, builds on three previous books focusing on Latin America, Asia and Africa, and also co-authored with William Ascher, founder of DCID and professor of government and economics at Claremont McKenna College in Claremont, Calif.
Johnny Moore: "100 Things Duke Fans Should Know & Do Before They Die" (Triumph Books)
Moore, a radio and television producer and sports media instructor at Duke, has delivered the ultimate guide for true fans of the Blue Devils. Whether you're a die-hard booster from the days of Mike Gminski (who penned the book's foreword) or a new supporter of Jahlil Okafor, here are the 100 things all fans need to know and do in their lifetime.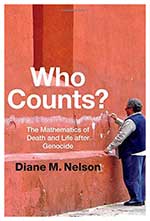 Diane Nelson: "Who Counts? The Mathematics of Death and Life after Genocide"(Duke University Press)
In "Who Counts?" cultural anthropology professor Diane Nelson explores the social life of numbers, teasing out the myriad roles math plays in Guatemalan state violence, economic exploitation and disenfranchisement, as well as in Mayan revitalization and grassroots environmental struggles. In the aftermath of 36 years of civil war, to count -- both numerically and in the sense of having value -- is a contested and qualitative practice of complex calculations encompassing war losses, migration, debt and competing understandings of progress.
Henry Petroski: "The Road Taken: The History and Future of America's Infrastructure" (Bloomsbury, Feb. 2016)
In "The Road Taken," civil engineering and history professor Henry Petroski explores our core infrastructure from historical and contemporary perspectives and explains how essential its maintenance is to America's economic health. Petroski, whose past writings have made skills the pencil or paper clip fascinating, turns his forensic analysis to the street he lives on -- its potholes, gutters and curbs.
Stuart Pimm, co-author:  "Patterns in Nature: The Analysis of Species Co-Occurrences" (The University of Chicago Press)
Bringing a vigorous ecological debate up to date, this book explores how nature works by examining large-scale patterns of species distribution. Pimm, the Doris Duke Professor of Conservation Ecology at the Nicholas School of the Environment, is the author of three other books, including "The World According to Pimm: A Scientist Audits the Earth."
Luke Powery, J. Ross Wagner and Lauren Winner, contributors: "What Did Jesus Ask? Christian Leaders Reflect on His Questions" (Time Books)
Three Duke Divinity School professors are among a group of 70 prominent writers, religious leaders and artists who contributed essays in a series of modern meditations on the questions Jesus asks in the Bible. Powery, dean of Duke Chapel, wrote an essay on the question, "My God, my God, why have you forsaken me?" from Matthew 27:46; Wagner, associate professor of New Testament, on "Simon, son of John, do you love me?" from John 21:17; and Winner, assistant professor of Christian spirituality, on "Why do you break the command of God for the sake of your tradition?" from Matthew 15:3.
Marshall N. Price, editor: "A Material Legacy: The Nancy A. Nasher and David J. Haemisegger Collection of Contemporary Art" (Duke University Press, Nasher Museum of Art, Feb. 2016)
Price, the Nancy Hanks Curator of Modern and Contemporary Art at the Nasher Museum of Art at Duke, edited this catalog accompanying an exhibition opening Feb. 18 at the Nasher Museum. The volume reveals the various ways in which contemporary artists manifest a material tendency.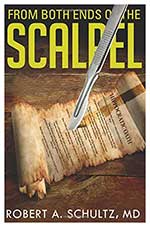 Dr. Robert Schultz: "From Both Ends of the Scalpel" (Tate Publishing)
Dr. Schultz, a clinical associate in the Department of Orthopaedic Surgery, explores the PPACA, the new employer and insurer reporting requirements under the Affordable Care Act, its real aim and the indispensable ingredient he says is being overlooked in its implementation. He also considers the sacred doctor-patient relationship and views it through the eyes of the doctor, the patient, the policy maker and the hospital administrator.
Kristen Stephens, co-author: "Introduction to Curriculum Design in Gifted Education" (Prufrock Press)
Stephens, an associate professor of the practice in the Program in Education, surveys curriculum models appropriate for gifted learners and best practices in curriculum design. The book also explores future directions of curriculum development for the gifted.
Laura Rose Wagner: "Hold Tight, Don't Let Go: A Novel of Haiti" (Amulet Books)
Reviewers have praised Wagner's new novel, the story of two teenage cousins, raised as sisters, who survive the devastating 2010 earthquake in Haiti – as did Wagner herself as a resident of Port-au-Prince from 2009 to 2012. She wrote her cultural anthropology dissertation on disaster and community in the capital city and was in Haiti to pursue research on the Creole language. Wagner is the Radio Haiti Project Archivist at the Rubenstein Library.
Will Willimon: author, "I'm Not from Here: A Parable" (Cascade Books)
Willimon, professor of the practice of Christian ministry at Duke Divinity School, has written his second novel, which tells the story of spiritual discovery set in a small Southern town. In homage to Dostoevsky, Cervantes and the Bible, Willimon creates a world that is thoroughly believable, yet also fantastic, strange and funny.
Norman Wirzba: "Way of Love: Recovering the Heart of Christianity" (HarperOne, March 2016)
Interweaving illuminating testimonials, historical references and scripture, Wirzba, a professor of theology and ecology, reveals how love allows us to move into the fullness of life. When we do not love we lose our faith, he says: "To fail to love, is to lose God." Wirzba, also the author of "Food and Faith" and "Living the Sabbath," asserts that Christianity has slid off its rightful foundation.