Experts Weigh In: Tips for a Healthy 2016
Ways to enhance health, from food choices to getting enough sleep
As with the start of every New Year, resolving to focus on health is one of the most popular promises to make. Whether it's exercise or diet, many Americans are refreshing their commitment to wellness.
"The New Year always marks a natural time for each of us to reflect upon our current habits and to take a stab at something new," said Esther Granville, nutrition program manager for LIVE FOR LIFE, Duke's employee wellness program. "It's about striving to make changes that support us being the best version of ourselves that we can be."
Read More
With faculty and staff considering their own resolutions, Working@Duke sought out tips from Duke experts about how to approach health in 2016.
Set a Goal Early
"Whether it's a 5K or a marathon, setting a goal with a deadline helps you to stay focused with your training. Many people use events to set goals, such as weddings or reunions. These are good, but basing goals on ability, like increasing steps taken or minutes exercised, is more effective over size-oriented goals, like losing a certain amount of weight."- Katie MacEachern, fitness program manager, LIVE FOR LIFE
Find inspiration with the Get Moving Challenge, Duke's team-based wellness competition. The program begins Jan. 11.
Track Progress
"If you are looking to make healthy eating part of being the best version of yourself, start by taking an inventory of where you are now. Awareness is the first and most important step to making positive changes. Focusing on one eating behavior at a time and find tools that support a change you want to make, whether it's a website to find new and interesting recipes or always using a grocery list to plan healthy meals."- Esther Granville, nutrition program manager for LIVE FOR LIFE
Set a plan for dietary changes and schedule a free consultation with a LIVE FOR LIFE nutrition expert. Signup is available online.
Get Loose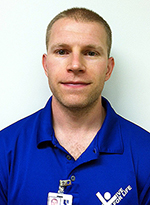 "Stretching can be done quite literally anywhere and does not require any expensive exercise equipment to properly do. Regular stretching increases the blood flow to the muscles and enables them to work more effectively. Also, stretching helps to reduce risk of injury by improving the range of motion of the joints. Stretching is a natural way to relieve tight muscles and reduce your level of stress."- Nick Beresic, health promotion manager, LIVE FOR LIFE
Find easy ways to stretch at a desk with this video. Employees can also learn how to fit stretching into their daily routine with a free fitness consultation. Signup is available online. 
Rest Your Head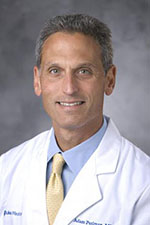 "There are four things that come to mind when you think of a healthy life: good nutrition, good exercise, good stress management and good sleep. It's important to avoid alcohol and caffeine before bedtime, but also avoid things like checking the clock if you wake up in the middle of the night. If you have to get up, use nightlights instead of bright overhead lights so you don't trigger your brain into thinking it's time to get up. Seven to eight hours is the average we should shoot for."- Dr. Adam Perlman, executive director, Duke Integrative Medicine
Find classes at Duke Integrative Medicine that can help you reduce stress and get better sleep. A list of offerings is available online.