DUPD Release Sketch of Suspect in Armed Robbery
The incident took place at approximately 12:05 a.m. Feb. 4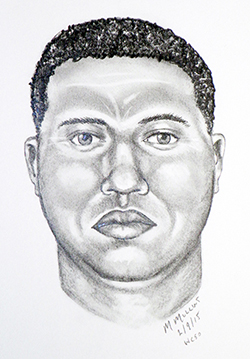 The Duke University Police Department has released an artist's sketch of a person of interest from an armed robbery committed on campus Feb. 4.
The man is described as having short black hair, a medium skin complexion and stands about 6 feet tall, weighing approximately 270 pounds with a not athletic, but not obese build. At the time of the incident, he was reportedly wearing a light gray or white V-neck sweat top and dark pants. 
The incident took place just after midnight on Central Campus at the intersection of Anderson and Lewis streets, where the man left the area in a silver or gray four-door vehicle driven by an unknown person. 
Duke and Durham community members with any information regarding the identity of the man are encouraged to contact Duke Police at (919) 684-2444 or investigator JL Frisbie at (919) 684-4714.