Recipes Turn Back the Clock for Thanksgiving
Historical dishes from Duke Libraries offer new spin on holiday menu
When looking for a new recipe to try this fall, Liz Adams turned to the Rubenstein Rare Book & Manuscript Library – and turned back the clock.
As part of an ongoing project with colleagues in Duke Libraries, Adams, senior research services assistant in Rubenstein Research Services, picked out a historical recipe for ice cream from the 1899 book, "A Guide for Nut Cookery." It was one of many recipes included in the Rubenstein Library Test Kitchen, an effort by staff to create dishes from recipes found in historical texts in Duke's archives.
Read More
Adams' "Ice-Cream No. 3" recipe was found among more exotic options from the book like mock fish and custards featuring nuts as the main ingredient.
"I'm a big fan of ice cream and there were 10 different ice cream flavors all within my skill level, which is to say I have no skills," Adams said. "It was a simple recipe that wasn't going to be time consuming, either."
With eggs, corn starch, sugar, peanut butter and water, Adams concocted the 19th century dessert that turned out more like Italian ice than a creamy treat. "It was definitely really rich and savory, though," she said.
Adams' historical dish is one of seven recipes created by library staff this fall for the Test Kitchen. Just in time for Thanksgiving, the collection may offer a fun twist to the annual holiday feast with friends and family.
Need an appetizer? Perhaps a recipe for "rice apples" from 1777 will do. Looking for a side dish? How about World War I Soldiers' Soup?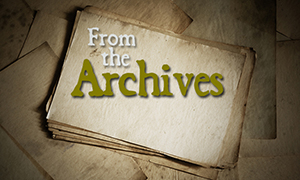 "Recipes provide a lens through which we can understand aspects of history like global exploration, political issues and changing beliefs about health and nutrition," said Elizabeth Dunn, research services librarian at the David M. Rubenstein Rare Book & Manuscript Library who helped organize the Test Kitchen effort. "Preparing historic recipes is sometimes challenging, always fun and frequently tasty and we can virtually guarantee that no one else at your Thanksgiving gathering will be contributing such historically-themed dishes."
So before you start preparing your final menu for Thanksgiving, give some thought to these creative, historical options: