Recent Grad: Chris Clarke T'14
Psych Major Who Joined Boston Startup Studied Marketing and Anime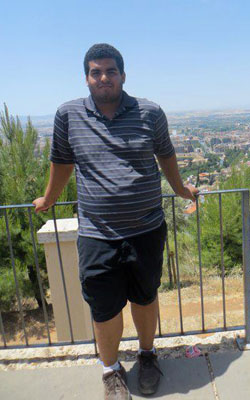 Psych major Christopher Clarke '14 landed an internship with a Boston start-up this summer, where he's gotten a crash course in social media and how to use it to market to niche consumers. Clarke's an employee at Amino, which produces mobile apps that connect fans with a shared love for the likes of Doctor Who, Japanese animation, and Korean pop music. The Boston Globe recently profiled the company.
It's a dream job for Clarke, who studied Japanese and anime at Duke. He loved classes taught by George Grody, who teaches in the Marketing and Management Studies certificate program. He also had a summer marketing internship with Dognition, the website company launched by Duke anthropologist Brian Hare  to help pet owners better understand the mental lives of their dogs. 
Clarke found the Amino internship on internmatch.com . He can attest to the stress that many seniors feel during the job search: "A lot of people think they have to choose between what's practical and what their passion is," said Clarke, who grew up in Floral Park, NY, received financial aid at Duke and is the first in his family to earn a college degree. "There's so much pressure to follow these structured, set paths, but those aren't for everyone. Don't be afraid to take a chance and chase a professional life that's true to who you are." 
Clarke knows it's too early to say how his career will evolve but he says Duke helped him feel prepared for the challenges ahead. "Duke taught me to be confident and advocate for myself and stay true to what I love," Clarke said. "Every struggle and failure at Duke made me braver and stronger."
Some good news: Amino just hired Clarke as a full-time employee.
See the Boston Globe story on Amino and the Boston entrepreneurial scene:  http://www.bostonglobe.com/business/2014/08/08/new-generation-social-sta...