A Toast for Robert Calderbank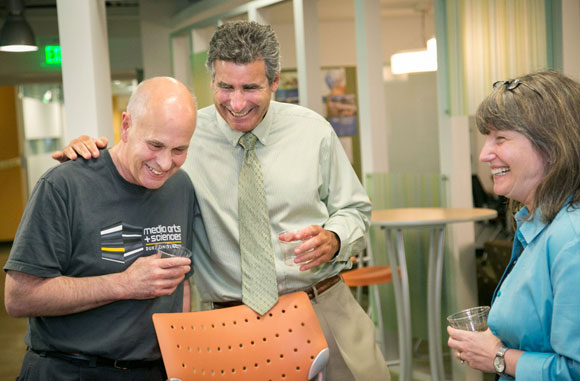 Robert Calderbank (left), director of the Information Initiative at Duke (iiD), shared a laugh with Tom Katsouleas, dean of the Pratt School of Engineering, and Provost Sally Kornbluth at a Wednesday reception honoring Calderbank for winning the Claude Shannon Award, the most coveted prize in electrical and computer engineering. 
The Claude Shannon Award honors "consistent and profound contributions to the field of information theory." It is named for a man considered the father of information theory, who in his 1937 MIT masters thesis first proposed applying Boolean logic to electrical circuits.
Calderbank will present a Shannon Lecture at the IEEE International Symposium on Information Theory in Summer 2015 in Hong Kong. 
Photo by Jared Lazarus/Duke University Photography