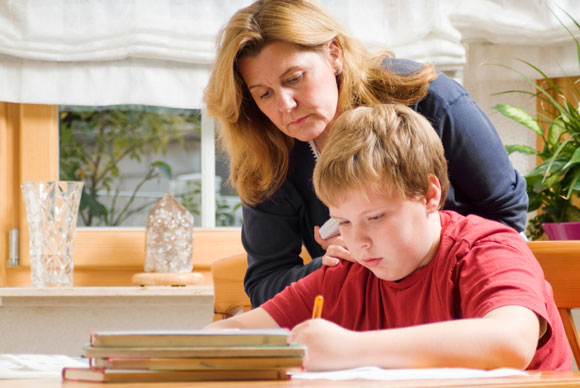 Sociology and African-American studies professor Angel Harris and Keith Robinson, a colleague at the University of Texas, Austin, have caused big waves with their New York Times Sunday Review essay that asserts what some find hard to believe: Parental involvement in their children's education doesn't make that much of a difference. More than 650 wide-ranging comments had been posted on the Times website by early this week. The BBC called the op-ed a "must-read," and several news outlets, including the Dallas Morning News, offered up their own comments.
Harris and Robinson, the authors of "The Broken Compass: Parental Involvement With Children's Education," conclude that parents should "set the stage and then leave it" and that policy makers "should not advocate a one-size-fits-all model of parental involvement." The study did find that there were certain interventions that did make a difference. These include reading aloud to younger children and talking to teenagers about university plans.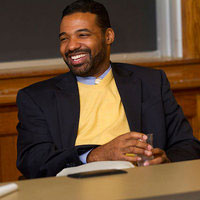 Angel Harris
The findings "should relieve anxious parents struggling to make time to volunteer at the PTA bake sale," The Atlantic suggested. Harris and his co-author appeared live on Al Jazeera and Harris talked about the book with an education professor and public school representative on WCPN-Cleveland's "The Sound of Ideas." "Today" on NBC posted a story with the headline "Why You Shouldn't Help Your Kids With Their Homework." International coverage has also been extensive. Amazon ran out of copies of the hardcover edition for a while.
Harris says he was caught off-guard by the intensity of the public reaction, which he estimates is running 70/30 against his counterintuitive argument. Feedback from his professional colleagues is still probably months away, but he's relished the chance to help shape the public discourse with his scholarship.
"Reactions have been strong on both sides," he says, noting that there was even some consternation at the U.S. Department of Education, which rolled out a new initiative on family engagement a few weeks before that coincidentally had a similar name to the Harris/Robinson book. "One can never control how a book is going to be received.  All you can do is put it out there."
Harris says he can tell if a commenter has read the book or only a media snippet. He has noticed that more than a few people have simply used the topic to get on their own soapboxes. While he says he probably won't take time to read every online comment, he did take in all the letters printed in the Times on April 21 and expects to compose a response.
"People have a strong reaction when you suggest something that departs from the conventional wisdom," he says, suggesting it is like he's chopped down a tree that seemed good and right.
Still, he's been pleased with the media interviews and appearances where he says he and his co-author have had adequate time to discuss the book.
"It's been a whirlwind," Harris says of the media appearances. A day spent in Washington D.C. on April 21 included two hour-long radio interviews in the morning and a visit with The Flamboyan Foundation in the afternoon. So far, he's been able to accept all of the media requests, but it has taken much of his time, which can be stressful, he says.
Harris says he is especially glad the book is changing the frame of discussion in the education community. Psychology Today ran a critique, for example, and another is expected from the National Organization for Parental Involvement. The Atlantic is planning a second story.
Harris is planning a follow-up book on the same issue, as well as a summit meeting on parental involvement in a few months.