Commencement: Not Just for Undergrads
Four staff among 36 graduate liberal arts students at this weekend's ceremony
This Sunday, Duke will award more than 5,100 degrees to undergraduate, graduate and professional students. Among those turning their tassels are Duke employees, many of whom  advanced their education while working full-time. 
Four employees are among 36 graduates from Duke's Graduate Liberal Studies program, which provides interdisciplinary education opportunities while working toward a Master of Arts in Liberal Studies (MALS). Students study a variety of topics, from globalization to ethics of food production or the ecology of North Carolina's environment.
Each Duke staff member used Duke's Employee Tuition Assistance program to help pay for their education costs. They were among 971 employees who applied for the benefit in 2013.
As they prepare to receive their degrees, Working@Duke asked the employee graduates of the MALS program what it means to continue their education while working at Duke.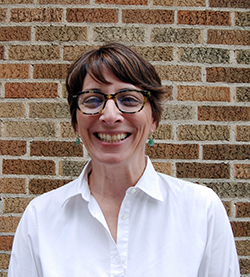 "I didn't necessarily need or want a specialized master's program. I just wanted to turn my brain back on. When I became an employee six years ago, the goal became a reality. It was easy to fit into my busy life because it's right here, the quality of the program is excellent, and I could afford it with the Employee Tuition Assistance Program. I can really appreciate the value of a Duke education now - first hand. That, in turn, helps me understand the Duke experience better for more than 150 students that work at The Chronicle every year."
Chrissy BeckGeneral manager, The Chronicle student newspaper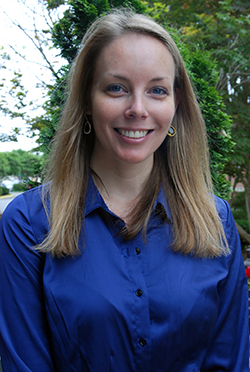 "I picked an interdisciplinary masters program so that I could build my own curriculum to address my academic curiosities and professional interests. This environment gave me the confidence to foster my unique skill sets, approach problems from all different perspectives and to step outside of my comfort zone. The personal, social and academic confidence I gained throughout the program began to leak over onto my professional career. I was communicating more effectively, approaching problems as fun challenges and diving into new projects."
Anna CorlissAssistant director for reunion giving, University Development and Alumni Affairs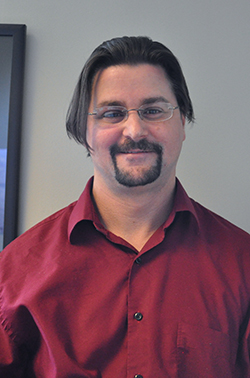 "It's really been very helpful for me to understand the student experience here. That was very enlightening to me to understand what students get today that I didn't have when I was getting my undergraduate degree. That has helped me in my role of doing website content, by thinking about their perspective and delivering that information. Beyond the work that I do, I feel that it's helped me to reengage with learning, and (with my final project, "The Roots of Jazz in North Carolina,") I don't expect to stop here. I expect to continue to research it for many years and hopefully it will take me down some new roads."
Michael GowanWeb content strategist, Pratt School of Engineering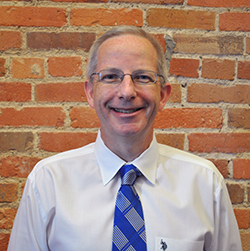 "All my former education is in finance. I'm a CPA (certified public accountant). I spent plenty of time in accounting and economics courses. I wanted to go explore some other areas, so the MALS program let me take some courses in biology, history, literature, a whole host of things I didn't have a chance to be exposed to before, and it really worked on critical thinking skills. I'm probably more open now to new ideas and thoughts than maybe I was before."
Joe Stewart Director, Capital Budget Office and Facilities Financial Services