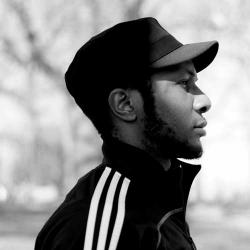 Author, photographer and cultural critic Teju Cole, best known for his novel "Open City," will deliver the 2014 Kenan Distinguished Lecture at Duke University Thursday, April 24. 
The 7:30 p.m. lecture, to be held at the Fitzpatrick Center's Schiciano Auditorium on Duke's West Campus, is free and open to the public. Parking is available in the Bryan Center parking garage. A reception will follow the talk, which is sponsored by Duke's Kenan Institute for Ethics.
Cole's talk, "Here Comes Everybody: The Crisis of Equality in the Age of Social Media," will focus on themes of identity and technology in a globalized world, including overpopulation in Lagos, Nigeria, the use of Twitter by activists during the Arab revolutions, and testimony by drone victims before the U.S. Congress.
Born in the U.S. to Nigerian parents and raised in Nigeria, Cole is the Distinguished Writer in Residence at Bard College. His seemingly disparate work includes writing a publicly collaborative short story via Twitter and examining poverty data for Lagos. He has contributed writing and photography to publications including The New York Times, The New Yorker, The Atlantic, Aperture and several other magazines.
"Open City" was a finalist for the 2012 National Book Critics Circle Award. Cole's first semi-autobiographical novella, "Every Day is for the Thief," has recently been released in America. Both works are written from the point of view of separate but similar characters -- each a Nigerian-born doctor who lives in the United States and employs contemplative vignettes to address different aspects of an immigrant's experience through interactions with others, constantly negotiating between vastly different cultures.
The talk is part of an ongoing lecture series that brings a distinguished speaker to campus each year to address moral issues of broad social and cultural significance. The series is funded, in part, by the William R. Kenan, Jr. Fund for Ethics and is a signature program of the Kenan Institute for Ethics at Duke.