Five Campus Spots to Enjoy Spring
Lesser-known locations to enjoy return of warm weather
The official start of spring begins this week on March 20, and along with an increase in daily sunlight thanks to Daylight Saving Time, the Duke community can also expect the seasonal rise in temperatures - monthly averages for Durham range from highs of 61 in March to 71 in April.
As the days get longer and weather warms, here are five locations across campus where you might want to spend some time this spring.
Pack a Picnic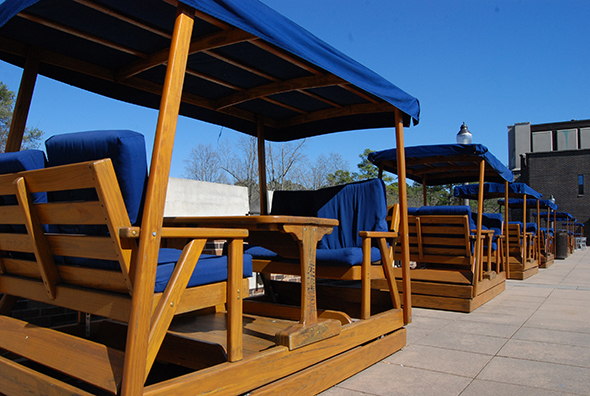 If you're looking for a quiet spot to enjoy lunch, this series of covered tables by the Keohane Quadrangle may be ideal. The Pitchfork Provisions eatery is nearby in McClendon Tower, where you can also pick up food or coffee.
Bask in the Sun
Instead of covering up, enjoy the sun's rays in the open space of the French Family Science Center's terraces. Located directly outside the building and adjacent to Science Drive, the space offers lots of seating space in addition to metal benches. If you feel so inclined, grassy areas offer a spot to lazily lie under a blue sky.
A Hole in One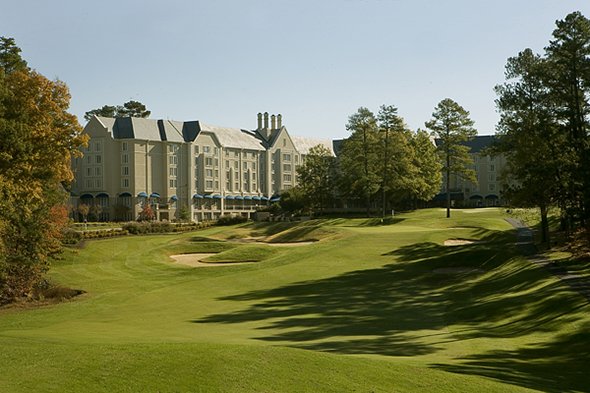 Warm weather wouldn't be complete without outdoor sports and Duke Golf Club offers one of the best courses in the Triangle for nine or 18 holes. No matter your skill level, there's something for all abilities, from putting greens and a driving range to the course itself. Duke employees receive a discount on course rates, which range from $25 for play after 4:30 p.m. Monday to Thursday to $75 for a full daily free on weekends that includes a free golf car.
Solace Amongst Nature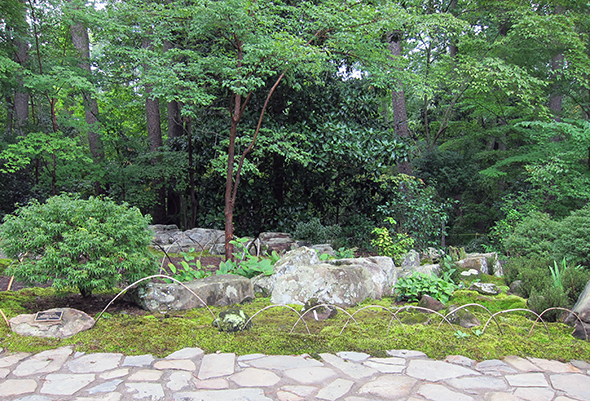 The Kathleen Smith Moss Garden, located near the Culberson Asiatic Arboretum in Sarah P. Duke Gardens, features about 30 varieties of moss growing on the ground, rocks and organic debris among the surrounding plant life. The spot offers shade and a quiet place to reflect, said Paul Jones, curator of the space.
"People shouldn't look at moss as the bellwether of something wrong with a garden," Jones said. "Our goal was to create something where people can appreciate the variety of the space and how moss ties it all together. A quiet space is perfect for moss."
Walk on the Wild Side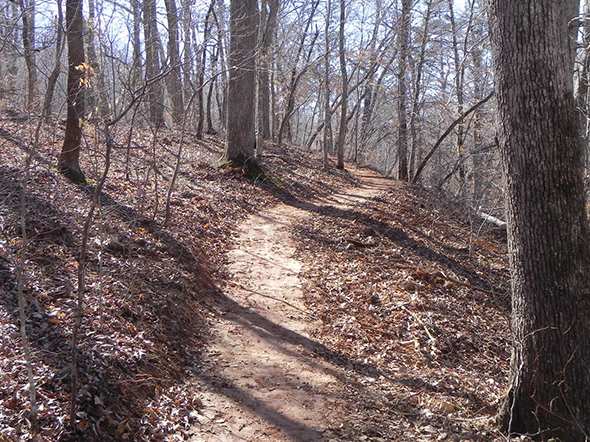 For a more active time outside, Duke community members can enjoy the wildlife of the Duke Forest along the trails of the Korstian Division, the most popular portion of the forest.
"It offers beautiful views of New Hope Creek, a glimpse into our geologic history and scenic jaunts through large patches of undisturbed woods with a wide variety of native tree species," said Sara Childs, program director for Duke Forest.