Find Success Over Stress
Simple steps can help reduce everyday pressures
Like her peers at Duke, Telissa Robinson deals with a variety of workplace stressors, from mounting paperwork to a full email inbox.
But she knows better than to let them get to her, especially when stress decreases her appetitive and can leave her feeling sluggish.
Read More
"Stress can interfere with your productivity in the workplace and your physical or emotional health as well," said Robinson, a staff assistant in the School of Medicine Compliance Office. "How you deal with stress makes a difference between success and failure."
At work, de-stressing may mean taking a short walk to get away from her desk. At home, it's writing music.
"I can express anything in music," Robinson said. "I take a piece of paper, write and express the way I feel."
In a survey conducted last year by the American Psychological Association, roughly half of Americans lack energy or get headaches because of stress. The impact of stress is an important topic to consider in March as part of National Nutrition Month, an annual education and information campaign sponsored by the Academy of Nutrition and Dietetics. The campaign focuses attention on the importance of developing sound habits for your body and mind.
"Stress is basically an epidemic in this country," said Dr. Adam Perlman, executive director of Duke Integrative Medicine. "If you look at things like heart disease, hypertension and diabetes, very often stress is a component and can even contribute to development of these diseases."
The key, Perlman said, isn't to try and remove all stress from your life, but to find tools that manage stress more constructively. For some, that may be exercise or focusing on a healthy diet. For others, a helpful tactic could be rhythmic breathing techniques. In each case, however, Perlman noted that successful tools to deal with stress are personal and should be discovered by each individual.
"Eating unhealthful foods or snacking on things that aren't good for you is a common way some people self-medicate for stress," Perlman said. "In the long run, it's not helpful."
Perlman noted that a holistic approach to stress is important. He said that along with finding tools to calm you, it's also worth finding purpose to keep you centered on what's really important when problems come you way. That can come from things like family, volunteer work or hobbies.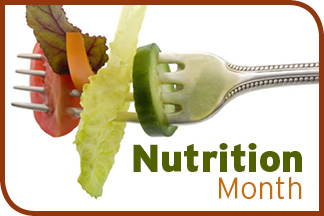 Along with walks or writing music, Robinson, the staff assistant in the School of Medicine Compliance Office, said strong relationships with family and friends help her when she gets stressed.
"My thing is communication, because if nobody communicates, you don't have people to approach for help and everybody would be lost," Robinson said. "But trust with others so you can talk about issues and maybe even turn a negative into a positive."